Inside Literature's Newest Trend, The Hot Girl Book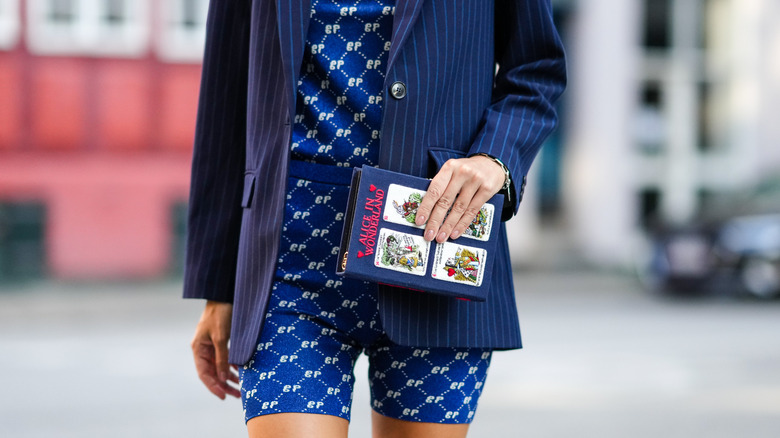 Edward Berthelot/Getty Images
Reading is officially back in style — literally. In 2019, the New York Post pointed out an emerging new trend, exhibited by the glamorous Hadid sisters. The models were routinely being photographed stepping out with novels as opposed to traditional clutches or bags. Bella and Gigi Hadid favored everything from Stephen King's horror works to classics like Albert Camus' "The Stranger." The books even made their way onto one sister's Instagram, with the scary book appropriately being paired with Grinch gloves. 
Advertisement
The re-popularization of reading was also aided by TikTok, which is home to the prominent BookTok community. The genre has garnered over 23 billion views on the platform, and though the reading of all kinds is welcomed, one particular type of recommendation has risen to the top: hot girl books.
That's right: There's a new accessory that's essential for achieving the "hot girl" aesthetic, so get out your credit card — or, rather, your library card. Adapted by everyone from models to college students, these books are hot off the presses and impressing the hotties. 
Hot girl books emerged from sad girl books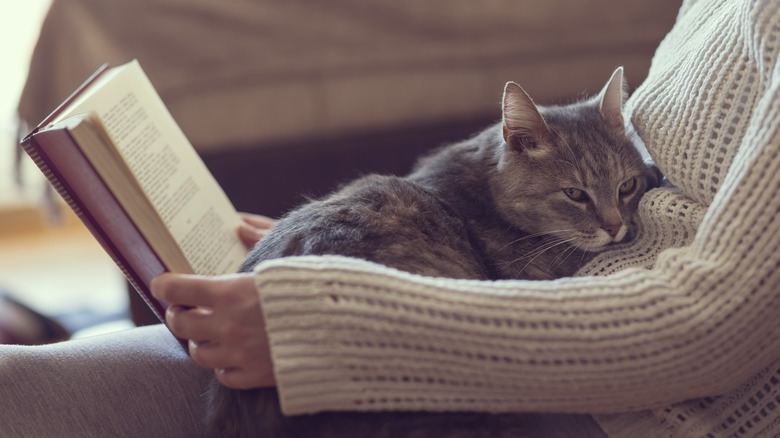 Vladans/Getty Images
Despite the Hadids' early take on the trend, hot girl books are not simply novels being toted around by gorgeous women. Instead, the genre is defined by stories that center women making sense of everyday life. According to the bloggers at Books Are Magic, the "hot girl book" genre is linked closely with "sad girl books." While the "sad" term applies to the disposition of the protagonists, the "hot" descriptor is reserved for the readers picking up the novels. Hot girls read sad girl books.
Advertisement
The rebrand from sad to hot is an empowering step up — and is worlds above the long-time, dismissive genre of "women's fiction." What's more, Book Riot examined the long-standing tradition of labeling stories of adult relationships, self-discovery, and emotional journeys as simply "women's fiction." This title is not especially inclusive to readers of all genres and also has a tendency to portray the books as uncomplicated or less-than. Although "hot girl books" still assigns a theoretical gender to a reader, it also includes an empowering compliment.
Of course, while "hot girl books" celebrate women's stories and experiences, they have a ways to go in terms of inclusivity. BuzzFeed notes that "whiteness is central to the identity of the Sad Girl character," whose appearance also often includes a "rail-thin" physique. So, while this genre is certainly trendy and great for those looking to get back into literature, it probably should make up all of your reading diets. 
Advertisement
Ottessa Moshfegh and Sally Rooney own the genre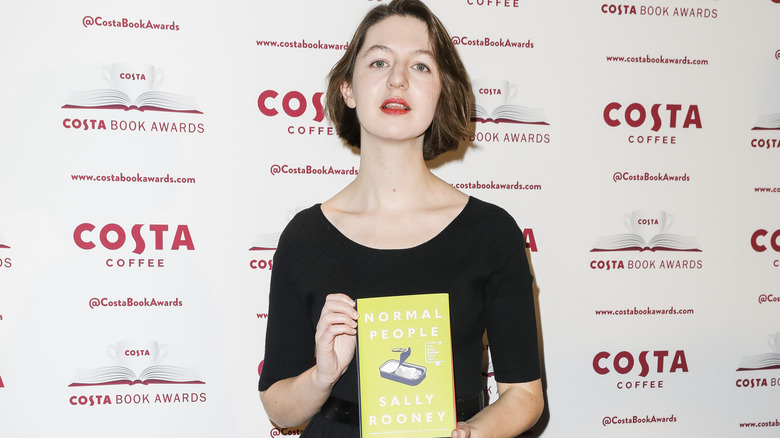 Tristan Fewings/Getty Images
There's no official list of hot girl books (and they certainly don't have their own Dewey Decimal number). Still, certain books and authors have become staples of the "genre." On the book cataloging site Goodreads, users voted stories like "My Year of Rest and Relaxation" and "Normal People" to the top of a "Hot Girl Books" list.
Advertisement
The latter, penned by Sally Rooney, earned itself a popular Hulu adaptation and was characterized by The Cut as "a book that's meant to be seen." Indeed, the quiet story about two lifelong friends and lovers has made quite a loud splash across social media. The simplicity of the book is rivaled perhaps only by Ottessa Moshfegh's "My Year of Rest and Relaxation," which tells the story of a woman who endeavors to self-medicate and take a yearlong nap.
Whether or not you gravitate toward "hot girl" stories, the power — and positive influence — of the trend can't be denied. In fact, Forbes reported that 2021 reading rates jumped up following the popularity of BookTok. Audiobook usage is also on the rise, so if you're more of a "hot girl listener" than a reader, it's not too late to hop on this trend.
Advertisement