The Perfect Holiday Gifts For Every Zodiac Sign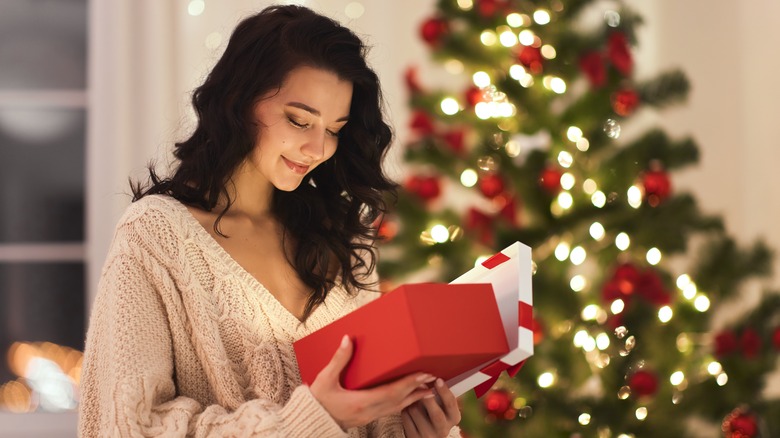 Dmytro Buianskyi/Shutterstock
As we prepare for another year of decking the halls and hunting for the most picturesque apex for our fir trees, there are plenty of us who begin to get our tinsel in a tangle with nightmarish thoughts of buying someone the wrong gift. Perhaps that woolen scarf you got Aunt Susan — only for her to mistakenly regift it back to you the following year — caused some post-holiday scarring and trauma, or maybe your niece opened up the gift card you bought her last year and her grimace of disdain and feeble "thanks" was enough embarrassment to plunge you into the rest of the evening parked next to the spiked eggnog with a festive gift bag over your head.
Advertisement
Whether you've had a gift-giving-gone-awry or you're just perusing around for some fresh gift ideas, considering someone's zodiac sign while writing up your "nice list" this year could actually be just the merry ticket you need in order to save you from a bushel of discomfort or wasted time. "Each sign has certain proclivities and favorite activities," astrologer Susan Miller explains to Glamour. "When you purchase gifts based on someone's zodiac sign, you can cater to those preferences and get them something they truly love."
So, in order to help take some of the holiday hassles away from our readers, we've compiled a list of the best gifts for each zodiac sign. Whether you're shopping for an adventurous Sagittarius or a funky Aquarius, we covered all the bases for each sign.
Advertisement
How we selected the gifts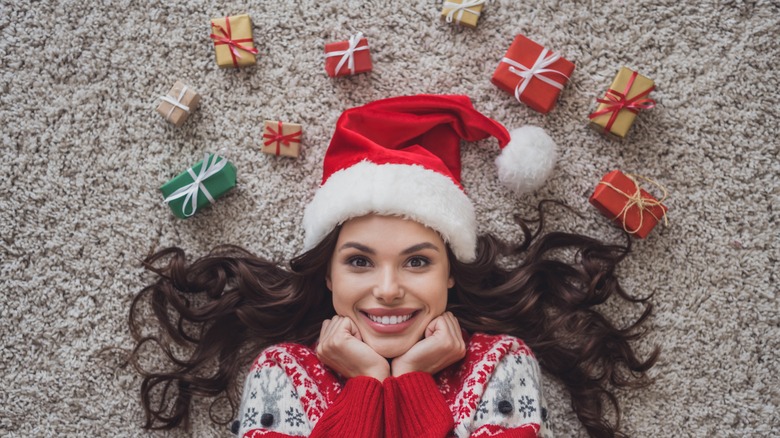 Roman Samborskyi/Shutterstock
When basing a gift on someone's zodiac sign, it's important to think about more than just astrology-themed presents. While it might be tempting to reach for anything with a fish on it for your Pisces friend, take a step back and remember to consider things about Pisces that might not be so obvious at first — your Pisces friend may be the double-fish sign of the zodiac, but those fish-flops you saw on Amazon might not exactly be her taste. We made sure to dig a little bit deeper into certain traits of the signs in order to cater to specific personalities, as well as make sure each gift served a functional purpose that anyone could use.
Advertisement
On top of astrological symbolism, we based our choices off of highly rated reviews to assure nothing offered on this list had below a 4.3-star rating. We took a look at availability, materials for great quality, and realistic price points to bring our readers a completely unbiased glimpse at some of the best products out there.
Best holiday gift for Aries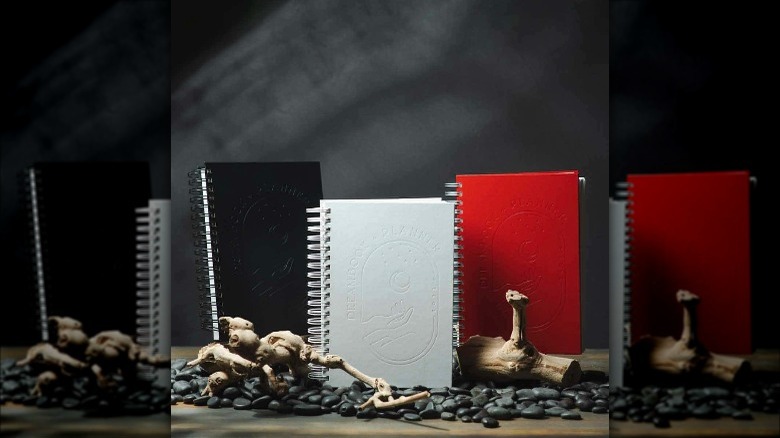 Dragontree Apothecary
An Aries is all about winning. So, naturally, a gift to keep their winning dreams and goals in check and help them stay on their A-game is going to go a long way for Aries. Dragontree Apothecary will be your best friend when it comes to shopping for this air sign. The company released its five-star rated 2023 Dreambook + Planner just in time to help anyone trying to keep goals in order for the new year. The best part of all? While the planner comes in three stunning colors, Aries' power color, red, just so happens to be one of them.
Advertisement
Purchase the 2023 Dreambook + Planner from Dragontree Apothecary for $55.
Best holiday gift for Taurus
Your Taurus friend will have no problem admitting that they love to indulge their senses in the finer things in life. Any type of natural spices and herbs sends this earth sign into a sensory tizzy, so getting creative with candles is the perfect way to cater to this. But not just any old candles will do for luxury-loving Taurus. The Dior three-piece Scented Discovery Candle Set features three enticing candles of ambre nuit, figue méditerranée, and 30 montaigne, which pays tribute to the brand's iconic French location. "The smell, the packaging. [It's] all adorable," one five-star reviewer writes.
Advertisement
Purchase the Scented Candle Discovery Set from Dior for $140.
Best holiday gift for Gemini
Our Gemini friends are always the life of the party, so why not help them out in the art of entertainment? Anthropologie is known for always having our backs in the drinkware department, so hooking your Gemini up with one of its glassware sets — particularly the Romona Coupe Glasses — is really going to ramp up this air sign's next social soirée. What makes these glasses unique is the design: They can be used as a replacement for a champagne flute or as a cocktail glass, and the two-toned color will appeal to any Gemini. They are truly "the perfect gift," as one reviewer shares.
Advertisement
Purchase the Ramona Coupe Glasses from Anthropolgie for $56.
Best holiday gift for Cancer
Cancer is notably the most sentimental of all the signs. Anything they're gifted that tugs on their emotional heartstrings is a win for this water sign, so presenting them with a keepsake box that can store all their most beloved items will help them to keep heartfelt memories in one place. Kravet delivers this concept beautifully with its Yuma box. Set in Cancer's sea-like tones of blues and whites, this five-star rated box is meticulously crafted for both visual appeal and durability.
Advertisement
Purchase the Yuma White/Blue Bone Decorative Box from Perigold for $102.
Best holiday gift for Leo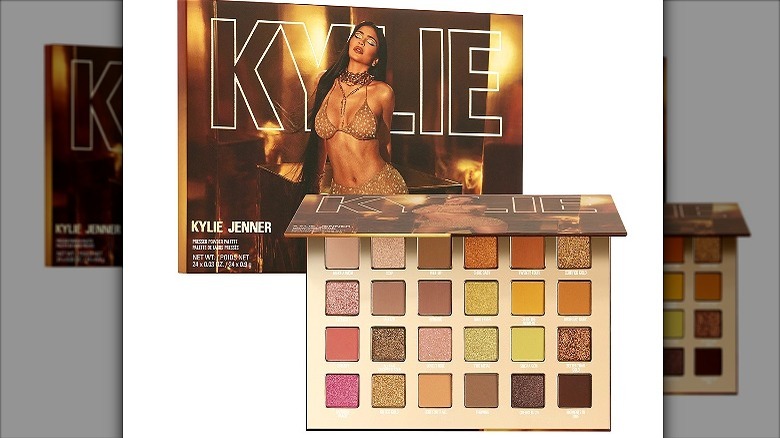 Kylie Cosmetics
Leo will always crave making a statement and love any type of beauty and cosmetic products that keeps them shining. And who understands this fire sign better than Leo Kylie Jenner herself? Experts and beauty lovers everywhere agree that Kylie Cosmetics delivers, and the proof is in the figgy pudding with the brand's 24K Birthday Collection eyeshadow palette. "The gold hues brighten up the whole face. The pigment stands out and blends so nicely. You can't go wrong with this palette," writes a raving reviewer.
Advertisement
Purchase the 24K Birthday Collection Pressed Powder Palette from Kylie Cosmetics for $41.
Best holiday gift for Virgo
As a sign, Virgo is forever practical, detailed, and meticulous. As an earth sign with a love for organization, Virgo is going to love the Neliö Square watch by Hurtig Lane. The vegan green leather will really call out to nature-loving Virgo by name. In fact, green is one of Virgo's power colors (via Freedom Moses). With a 4.4-rating on Trustpilot, Hurtig Lane is known for providing eye-catching yet functional vegan products. By helping to keep your Virgo friend punctual with style, they're going to be able to rock this sustainable timepiece for years to come.
Advertisement
Purchase the Neliö Square Vegan Leather Watch from Hurtig Lane for $107.
Best holiday gift for Libra
Tarot.com reveals that Libra's power colors are pink and blue, so soft and dreamy aesthetics are considered Libra magnets. With an artistic flair and an affinity for all beautiful things, our air sign friend is going to take appreciation of anything light and buoyant. This pillow from Celestial Silk seems to be curated specially for a Libra, with its dream-like artful design allowing us to get lost in a peaceful cloudscape of soft hues and silky abstract ambiance. As one reviewer writes, "beautiful is an understatement."
Advertisement
Purchase the 25 Momme Pure Mulberry Silk Pillowcase from Celestial Silk for $43.99.
Best holiday gift for Scorpio
Scorpio gravitates towards wearing black because it eases them right into obscurity and goes hand-in-hand with their mysterious personalities. Help your Scorpio stay sexy and alluring with a lace-up caged handbag from Manière De Voir. The matte black design is minimal, but the lace-up sides add an edgy je ne sais quoi that this water sign desires. "It's so chic and minimalist," writes one five-star reviewer. "The material is amazing and it just looks great."
Advertisement
Purchase the Caged Vegan Leather Lace Up Bag from Manière De Voir for $80.
Best holiday gift for Sagittarius
Known as the wanderers of the zodiac because they're always off in search of the deep and philosophical answers to life, Sagittarius is a fire sign always on the move. Whether they're jet-setting off on their next adventure or waking up at 4 a.m. to be the first one in yoga class, the world is always beckoning them. it Luggage is a 4.4-star, Trustpilot-rated brand that provides fashionable and sturdy suitcases for someone who travels often — i.e., a Sagittarius. The company's three-piece tortoiseshell set offers head-turning and fashion-forward durability for consistent use.
Advertisement
Purchase the 3pc Sheen Tortoise Shell Hardside Spinner Set from T.J. Maxx for $249.99.
Best holiday gift for Capricorn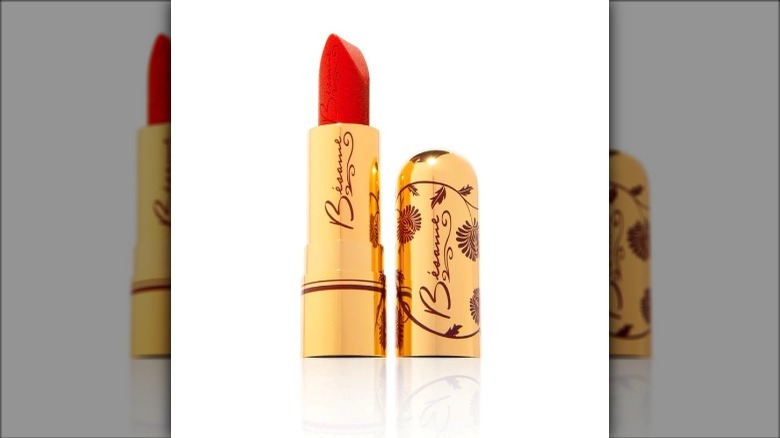 Bésame Cosmetics
On the inside, a Capricorn is actually a very nostalgic sign with a soft spot for items, accessories, and objects that are deeply rooted in history. Bésame Cosmetics is a line of makeup with specially formulated products to pay homage to decades of the past. The 1950 shade — Holiday Red — is perfect for any Capricorn to put on and feel like the classic boss babe they were born to be. What's more, the creamy formula has the "perfect scent and applies like butter," as noted by a reviewer.
Advertisement
Purchase the Holiday Red Lipstick – 1950 from Bésame Cosmetics for $28.
Best holiday gift for Aquarius
An Aquarius always loves stepping out of that holiday gift box to be a little bit different from the herd; the "radical abstract" paintings of world-renowned painter-slash-Aquarius Jackson Pollock may give us just a tiny glimpse into the colorful mind of this eccentric water sign. In order to help your Aquarius be who they are, Deseda offers us the Goddess scarf — a vivid and worldly burst of pure joy. Crafted in a water sign's signature blue, "the color and design are perfect — so classic," excitedly shares a gushing reviewer.
Advertisement
Purchase the Goddess Scarf from Deseda for $95.
Best holiday gift for Pisces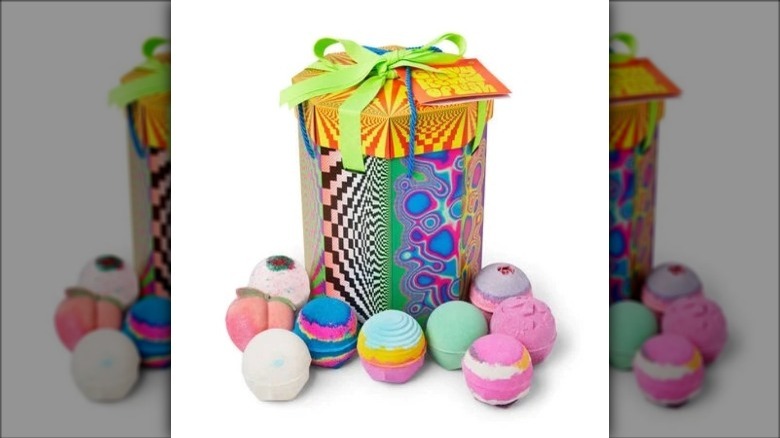 Lush
Pisces is represented by two fish to depict this water sign's dual ideologies of fantasy and reality; they love to slip out of the real world and get lost in their ethereal dreams. Oftentimes, Pisces will be called home to the water in these creative depths of their mind, and you can help them sneak away to an aquatic getaway for just a little while with a bath bomb set from Lush. The Groovy Kind of Lush set features all the world-transcending colors a Pisces can use to blur reality. As noted by one reviewer, "[this] bundle is a dream!"
Advertisement
Purchase the Groovy Kind Of Lush Set from Lush for $90.