Annie Johnston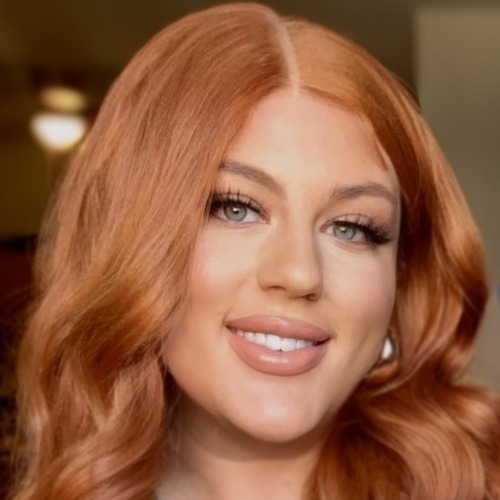 School
Empire Beauty School; Pittsburgh Career Institute
Expertise
Astrology, Fashion Trends, Beauty Tips And Hacks
Annie, a multi-passionate creative, has been using all things beauty and fashion in her daily life as an artistic outlet for as long as she can remember.

She has always been serious about writing, but it wasn't until 2015 while working as the director of a hair salon that Annie began to cultivate and develop her salon region's newsletter, which fueled a career desire to merge beauty and writing into one.

After doing a year-long ultrasound internship at Magee Women's Hospital of Pittsburgh, Annie gained even more insight into women's health and how to intertwine her real-life experiences working with women into her writing.
Experience
While writing for Glam was Annie's introduction to the freelance writing world, she has kept her knack for words sharp through her personal blog since 2012. During her career as a cosmetologist and skincare expert, Annie often took charge of each salon's social media presence, email marketing, and newsletters that focused on skincare formulations and selling points. With training and knowledge on how ingredients from nature work in products, Annie is constantly on the lookout for the best of the best when it comes to what we put on our skin — something she wants to share with the world. Currently, Annie's main goal is to connect with other women through engaging, insightful, and well-written beauty, fashion, and wellness pieces that are inspiring and thought-provoking.
Education
Annie received her license in cosmetology from Empire School of Cosmetology in 2012. Although she loved her initial career path, Annie felt that she could help women in other ways that were more suited to her skillset. She obtained a degree in Diagnostic Medical Sonography from the Pittsburgh Career Institute in 2018, and from there took several writing courses through her local community college.
Stories By Annie Johnston