What To Know About The Reemergence Of The Indie Sleaze Aesthetic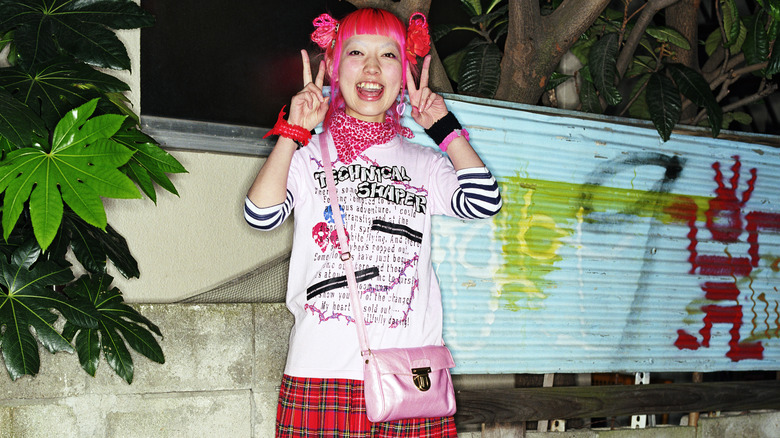 Ryan Mcvay/Getty Images
Yet another Y2K trend is making a comeback. Coming from the early 2000s, the indie sleaze aesthetic is making its way back into many people's wardrobes. Many millennials lived and thoroughly enjoyed their time through the peak of the bright and bold look of the effortless indie sleaze style, per RadioX. It's a style for anyone who likes to go against the mainstream, fueled by rebellion and creativity.
Celebrities like Lady Gaga or Kesha were popular for this particular indie sleaze look and lifestyle during its peak in the original Y2K era. Today, it is yet again encouraging new generations to break free from the confinements of what the world tells them their style should look like. Indie sleaze embraces an attitude of doing whatever you want, as chaotic as it may seem, despite what anyone thinks. For many, indie sleaze is not just about the outfits but the mentality and way of living as well, according to Thrillist. It's a form of freedom through fashion and personal expression for anyone to embrace.
What is indie sleaze?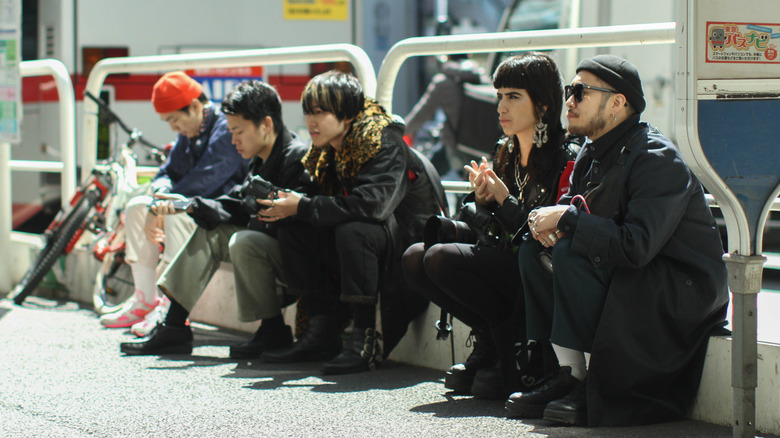 Onnie A Koski/Getty Images
Indie sleaze is a unique style with an effortless approach accompanied by a carefree attitude and mentality. It is kind of hipster mixed with a little bit of anything else that goes against the grain of all the top trends. This look is meant to represent the rebellious nature of millennials back in 2008 when they combined outfits that were often mismatched and messy, mixed with a little bit of pop and a little bit of rock n' roll. It's perfectly put together by not thinking about it too much, yet enough to be effortlessly cool (via GQ).
Comedian and writer Alexis Tierney-Durante explains in a TikTok video that all the former emos, festival goers, and clubbing kids made up this new alt subculture of indie sleaze, especially with the popularity and rise of social media, particularly on Tumblr. "The candid American Apparel ads showing models in the iconic disco pants and accompanying disco shorts that were the perfect match for thigh highs were the height of indie fashion," Tierney-Durante says in the video. "It was about sloppy glamor, about once neat hair that had been destroyed between the club and your date on the cab ride home, but a rejection of increasingly popular preppy style in the mainstream. Indie sleaze was a style that knew no rules." Today's resurgence of indie sleaze, she says, is a way for people to rebel against wellness or skincare culture, breaking free of any style limitations.
The messy indie sleaze aesthetic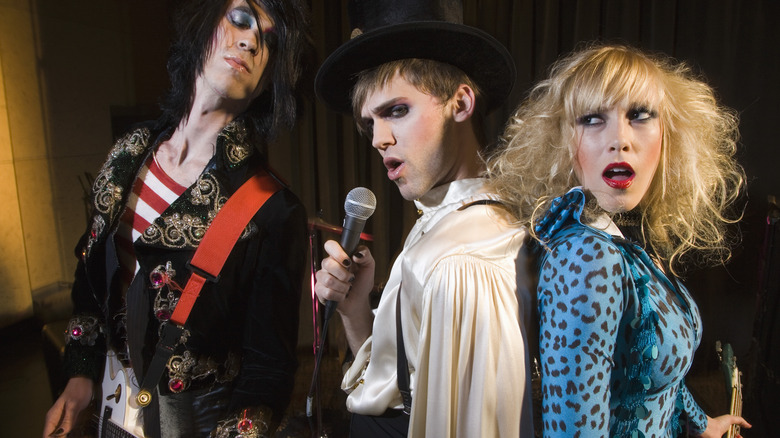 Jupiterimages/Getty Images
"Indie sleaze feels very vague but also super specific at the same time," Ilia Espialidi, a video editor who is embracing the style for herself, tells Harper's Bazaar. Espialidi is part of the Gen Z group bringing the style back. "I enjoy [wearing] stuff that makes people skeptical at first or maybe even frown. The contradiction between being trendy and trashy is what makes this aesthetic such an iconic period in fashion for me," she adds. In true indie sleaze fashion, her outfits usually consist of rocking skinny jeans, granny socks, graphic t-shirts, faux-leather loafers, and layered accessories, including cross necklaces, pearls, and bow headbands.
There is no one set rule or technique for dressing in the indie sleaze style because of how chaotic it can be. If you are going for this look, you are aiming for a sloppy yet fashionable style, much like today's interpretations of indie sleaze. The perfect place to find these mismatched pieces is often through thrift stores. "Every resurgence is different, and while certain themes and references come back, they always manifest in a new, updated way," trend analyst Mandy Lee tells Dazed. To achieve the look, incorporate a variety of skinny jeans, maxi skirts, band or graphic tees, big coats, jackets, metallic textures, white tube socks, loafers, and a plethora of accessories into your outfits. Top it off with messy, effortless makeup and hair. Colors don't necessarily have to match, either. The goal with indie sleaze is to essentially wear whatever you want in a messy yet glorious way.