Sagittarius Season 2022 Is Going To Be Anything But Boring. Here's Why.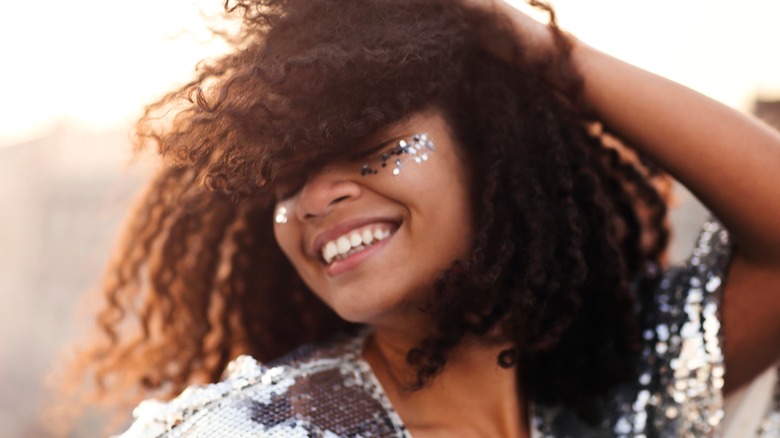 Dasha Petrenko/Shutterstock
If the astrology of the last few weeks has left your head spinning, you'll be relieved to know that there are some brighter days headed your way. Eclipse season has finally ended, Sagittarius season is nearly here, and it looks like astrology for the rest of the year is going to be much more pleasant. "In just two days the sun moves into Sagittarius signaling the beginning of Sagittarius season and bringing a much needed reprieve from the complex and heavy energy of Scorpio season," astrologer and tarot reader Peter Reilly explains on Twitter. By comparison to October, which kicked off Mars retrograde in Gemini as well as the final eclipses of the year, Sagittarius season is offering a chance to see things from a new perspective and invite more freedom, abundance, ambition, adventure, and fun into your life.
Scorpio season was so important in 2022 because it was a time for self reflection and transformation, but Sagittarius season will remind you what it feels like to take risks and embrace opportunity. Not only is this a time to let down your hair and have some fun, but it's also a great time to focus on your dreams, goals, and manifestations. "As we get closer to Sagittarius season, Spirit says reevaluate the rules and limits you have created for yourself and what your reality can look like," astrologer and clairaudient channel Elizabeth Jasmine advises on Twitter. This year's Sagittarius season is a great time to identify the gaps in your knowledge and embrace the opportunity to learn more. So, grab your calendar and mark down these dates to know for the next few weeks.
The most important transits for Sagittarius season 2022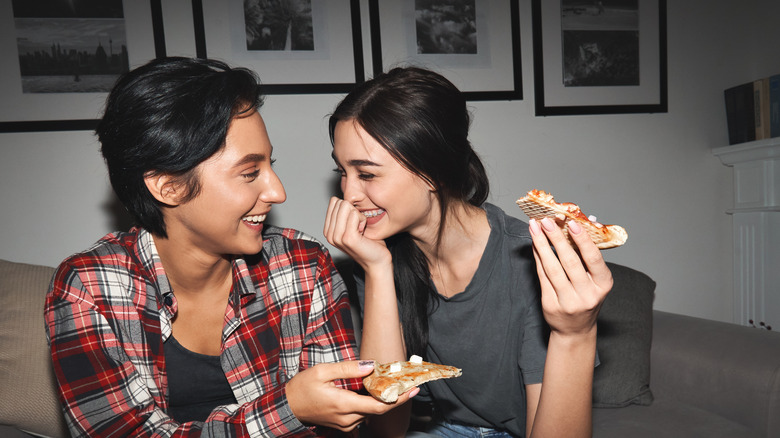 Ground Picture/Shutterstock
Sagittarius season does bring some challenges, but overall it's definitely a more optimistic and free-spirited time to embrace your more creative, playful side. Sagittarius season begins on November 22, 2022 when the Sun enters Sagittarius and will be followed by the new moon in Sagittarius the next day on November 23, 2022. You can also expect an extra boost of luck from Jupiter going direct in Pisces on the same day as the new moon in Sagittarius. This energetic shift marks an ideal time for rethinking your current situation, getting in touch with your dreams, making plans for your future, and manifesting your desires, per Astro Seek.
From there, Neptune goes direct on December 3, 2022, adding a sense of clarity and ease to things. And you'll feel more inspired to take action and accomplish things as Mercury moves into Capricorn on December 6, 2022. This is a good time to get real with yourself about what you want to accomplish, as well as your limitations (via Cafe Astrology). You can expect some major emotional revelations during the full moon in Gemini on December 7, 2022, thanks to the opposition between the Sagittarius Sun and Mars retrograde in Gemini on December 8, 2022 that will force out all of your pent-up frustrations. However, things will be looking up again when Jupiter re-enters Aries on December 20, adding a boost of luck in achieving the dreams you were focused on at the start of the month, per Astrology.com.
The zodiac signs most affected by Sagittarius season 2022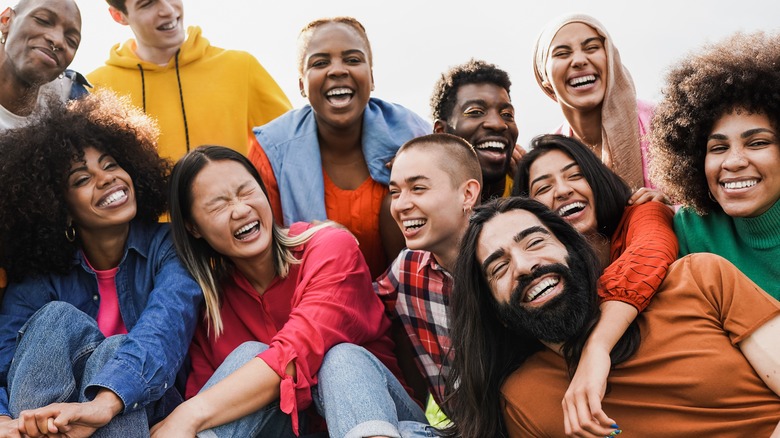 Sabrina Bracher/Shutterstock
Sagittarius season will be a time to take action towards what you want; and it will be influencing each of the zodiac signs differently. For fire signs like Aries, Leo, and Sagittarius, this will be a time to expand your impact and showcase your talents, thanks to the new moon in Sagittarius and Jupiter's move into Aries, per Them. So focus on chasing opportunities that will finally gain you the recognition you deserve, and will pay you what you're worth as well. This month will be a great time for water signs to focus on your home and family life. With the holidays around the corner, you'll be focused on building deeper connections with your friends and loved ones. Embrace the social scene this month and remind yourself how it feels to be around people you cherish.
Earth signs will be feeling the relief after the Scorpio-Taurus eclipses caused a lot of trouble for them last month. In fact, you'll be focused on readjusting your daily habits, learning to love yourself more, and embracing the lessons of growth that you learned from the tough times. "After an intense eclipse season, you will be focused on endings to prepare yourself for a new beginning in 2023," astrologer Desiree Roby Antila tells Bustle. And finally, air signs will be dealing with a little relationship drama when the full moon in Gemini shakes things up. But the conversations that you'll have during this lunation will allow you to make some clear decisions about who deserves your attention and time, and cut out the clutter.