Are There Skincare Benefits To Sticking With One Brand?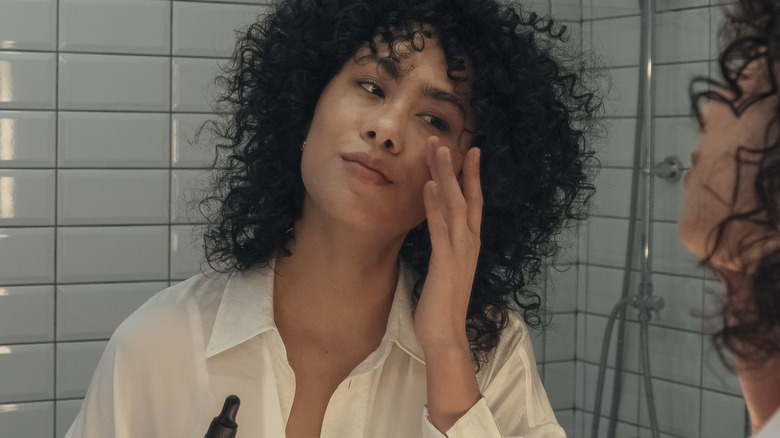 Daniel De La Hoz/Getty Images
Skincare is the backbone of skin health. According to The Center for Surgical Dermatology & Dermatology Associates, the basic skincare routine revolves around cleansing, moisturizing, and wearing sunscreen. For those wanting to address their aging or acne concerns, spot treatments and antioxidants may be needed.
Advertisement
Depending on each person's needs and preferences, the number of topical and oral products used in a skincare regimen can vary widely. As simple as it sounds, the recipe for an effective skincare routine is curated by trial and error. God knows how many products from different skincare brands you must explore before you find the ones that truly address your skincare conditions and yield noticeable results in your skin.
Although most skincare lines offer sufficient products for a basic skincare regimen, at times, the products that end up on your vanity desk may not all be from the same skincare line. This is understandable. It's hard to sort through all the noise and stick to a single brand in an ever-morphing market with over 25,000 skincare products worldwide, per The Beauty Issue.
Advertisement
Sometimes, your favorite brand might not offer the most hyped or state-of-the-art skincare product that you're keen to try. There's typically no harm in using sunscreen from Innisfree, moisturizer from La Roche-Posay, and cleanser from Cetaphil in one skincare routine, as long as each product works for you. However, there might be some benefits when you stick with one brand. Here's why.
Sticking with one brand enhances the effectiveness of the products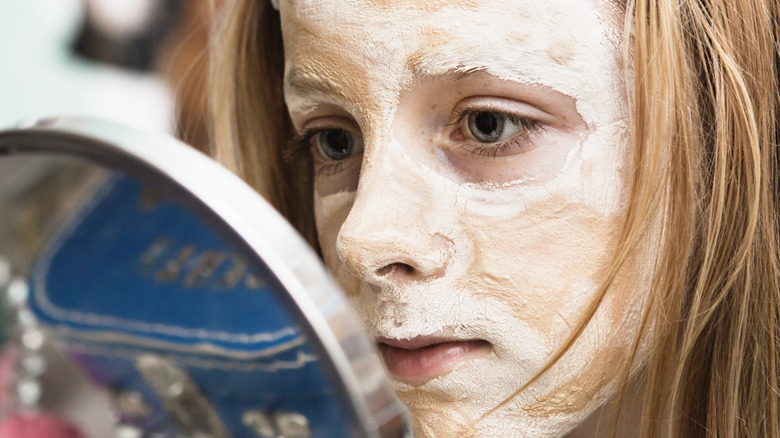 Christoffer Askman/Getty Images
"Brands typically test their products together," says board certified dermatologist Yoram Harth (via Healthline). When formulating and testing products, formulators of the same brands take into account how to make the formula work together to deliver maximum benefits. Therefore, there's a higher chance for products formulated by the same brand to complement each other well when used in the same routine compared to using products from different brands. 
Advertisement
Additionally, the products in a single collection are typically created to prevent conflicting ingredients and ensure that one formula's components do not interfere with another's efficacy, so you can expect little irritation while using products from the same skincare line.
Another perk of being loyal to a single skincare line is that it streamlines your skincare routine and saves you the guess-work when researching the legitimacy of brands that you're not familiar with, says dermatologist Francesca Fusco (via Well+Good). "Across the board, it's probably safer to stick with one brand if you're not going to read labels and you're not so sure about skin."
Therefore, if you're a minimalist or a newbie or someone with sensitive skin, sticking with one brand is a safe and fuss-free way to cultivate healthy skincare habits and find out what works for your skin. Despite its numerous perks, pledging allegiance to one brand is also akin to limiting your options and may be cheating your skin out of its full potential.
Advertisement
What if you don't want to stick with one brand?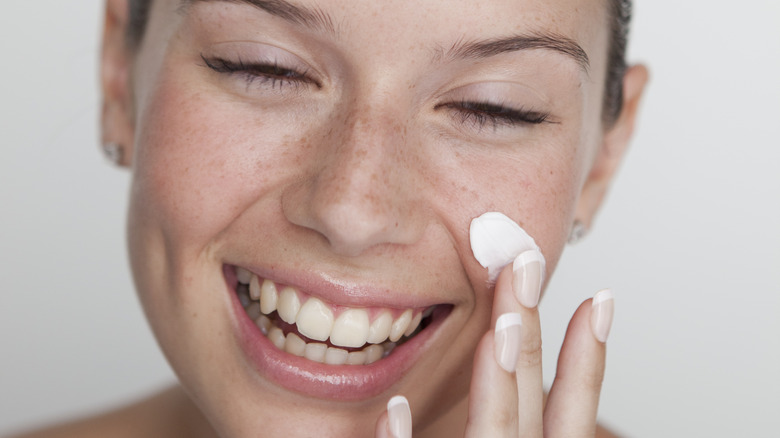 Photo_concepts/Getty Images
If you have healthy skin and do not mind doing some digging before introducing a new product to your skincare routine, you might be inclined to experiment with a host of options from different brands. To achieve optimal results, Lionesse recommends introducing one brand to your skin at a time to see how it reacts to the new product. For instance, start with a cleanser and if everything goes well, proceed with a moisturizer.
Advertisement
Another thing to keep in mind while utilizing several formulae on your face is that certain elements are incompatible and ought to be used at different times throughout the day rather than all at once. For instance, don't fiddle around with products containing antioxidants, retinoids, benzoyl peroxide, glycolic acid, or salicylic acid.
"It is not recommended to use benzoyl peroxide and retinoids together as they can literally cancel each other out rendering them less effective," dermatologist Dr. Shari Marchbein tells InStyle. In the same vein, retinol is not to be used with vitamin C or AHA/BHA acids.
It is essential to seek the guidance of your dermatologist if you want to create a safe skincare regimen that includes items from different brands. 
Advertisement