What To Know About The Sombré Hair Dye Trend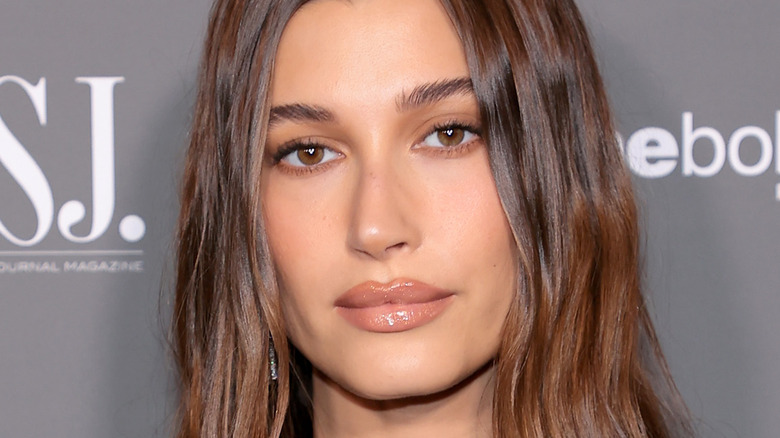 Dimitrios Kambouris/Getty Images
This winter, beauty trends are leaning towards bold lips, overdone eyes, sleek styles, and Hollywood glam, per L'Officiel. And while the styles we see on the runway always make their way into the mainstream, there are simpler trends beauty lovers can follow this season. If you're looking for a change, your hair is the best way to do it. Cosmopolitan recommends styling your hair in a high, sleek ponytail or keeping it down with loose waves. But if you really want to make a change, opt for a new haircut or color. If you're looking for a winter haircut that is poised to be perfectly on-trend, short hair is in, so opt for a pixie cut to upgrade your look or a chin-length bob. If you want to keep your long locks but still follow the trends, opt for a new color.
We have all heard of ombrè hair – a style that has darker roots and slowly gets lighter towards the ends, per Byrdie -– but this year, stylists have discovered a new spin on the low-maintenance color. Sombré hair is the new dye trend you'll want to try and here's everything you need to know before heading to your salon.
Sombré hair is perfect for all hair colors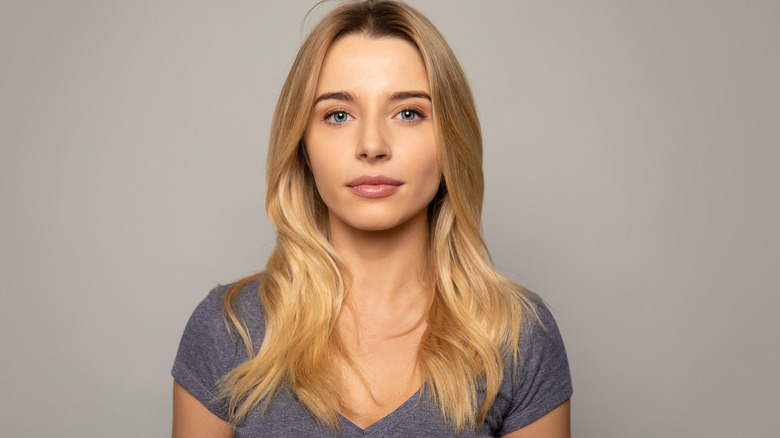 Povozniuk/Getty Images
According to PopSugar, sombré is the newest hair color technique that all ombre-lovers need to try. This new trend is meant to be a softer version of ombrè (hence, the "s" in sombré) and is all about the way the hair is dyed. If you ask your stylist for this, they will blend your hair from the top to the bottom, fusing the color evenly throughout. The change in color is much more subtle than an ombrè style, making it ideal for any color.
Sombrè also offers more dimension, per Glamour, and is a perfect option for brunettes looking for something a bit brighter or blondes looking for something more natural and sun-kissed. Celebrities have already taken note of the sombrè style, so if you're looking for specific inspiration, take a look at Hailey Bieber and Lily James locks. And the best part of sombrè hair? According to Byrdie, it is super low-maintenance and only requires a trip to the salon once or twice per year.