These Are The YouTube Channels You Should Follow If You're Into Hair Care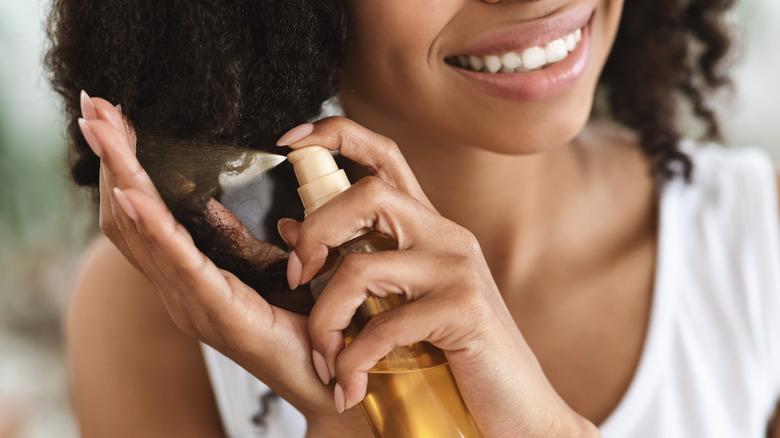 Prostock-studio/Shutterstock
When responsibilities start piling up, beauty routines like caring for your hair can often take a backseat. But it's important to put aside some time for self-love, and that includes tending to your tresses. Healthline suggests practicing a healthy hair care routine by maintaining a nutritious diet and monitoring the chemicals, tools, and products you use in your hair so you can keep it looking healthy and lustrous. Neglecting your hair health could potentially lead to issues such as traction alopecia (via Medical News Today.)
Having a hair care regimen that works for you and your schedule can be tough to accomplish. This is why many people turn to YouTube tutorials to perfect their hair care. YouTube has a variety of great tutorials that show you the products, tips, and techniques you can incorporate into your everyday hair routine to help keep your mane at its best. The best part is that you can see the results in the video, so you always know what you're getting into and if you'll be able to fit it into your schedule.
Natural hair sensation Naptural85 offers great hair care tutorials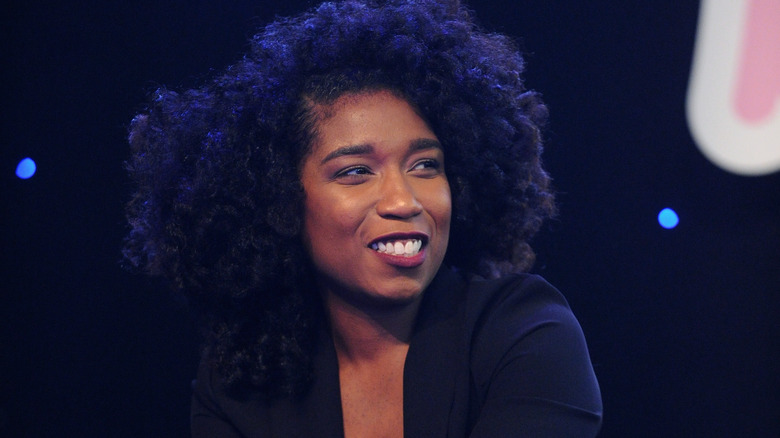 Craig Barritt/Getty Images
The natural hair movement is here to stay. More and more Black women are taking a stand for natural hair and saying goodbye to chemical relaxers and other straightening treatments (via Curl Centric). Celebrities like Erykah Badu, Solange Knowles, and Janelle Monáe have banished relaxers from their vocabulary and are embracing their chemical-free tresses on the world stage. For those looking to make the jump to natural hair, you'll find hundreds of YouTube hair care tutorials geared towards those who might just be starting out on their natural hair journey.
YouTuber Naptural85, also known as Whitney White, has taken the YouTube natural hair care world by storm. She's amassed over 130 million views on her channel and has over one million subscribers. The curly-haired influencer's tagline for her channel is "Simple. Natural. Hair Care." That's just what her videos are. If you enjoy hair care videos interlaced with relatable commentary, simple directions, and visible results, you need to start following Naptural85. New followers should watch her best tips for growing natural hair on YouTube. The video gives great hair care advice for maintaining healthy, manageable hair.
Follow this YouTube channel for trending hairstyles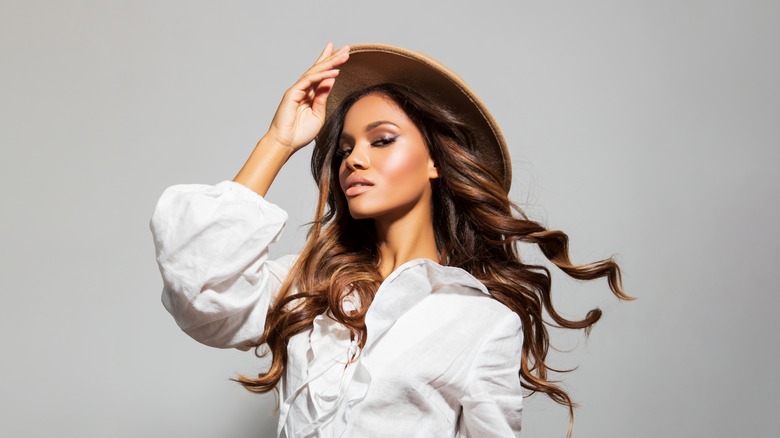 L Julia/Shutterstock
Sometimes it can be hard to keep up with the latest and greatest hairstyles, especially in the age of social media where viral TikTok hair trends seem to pop up every hour. That's why we love it when we find a YouTuber or YouTube channel that regularly uploads and shares looks from all around the world so that we can stay in the know.
The hair care YouTube channel Woch Beauty is one of our faves for this reason. Woch stands for "Women of Color Hair" and lives up to its name by sharing hair care tips for women of color with any type of hair. Their compilation videos and shorts are filled with chic and easy hairstyles plus hair care tips that are practical and doable. One of their most popular YouTube videos is titled "Cute Hairstyles on Short and Awkward Length Natural Hair." There are so many great tutorials and tips packed into this one video that you're bound to find something you can try on your hair no matter its length or texture.