Tips For Fighting To Urge To Over-Gift This Holiday Season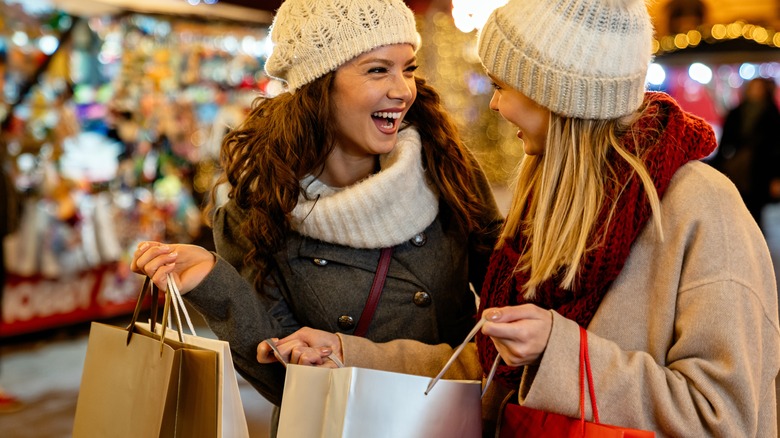 NDAB Creativity/Shutterstock
There is no denying that the holiday season represents the sheer joy of gathering and sharing with friends and family members. However, for many, the season can also trigger anxiety around financial insecurity and the fear of overspending. Since the COVID-19 pandemic halted most holiday plans in 2020 and severely altered them in 2021, 2022 will be the first holiday gathering in three years for many families and offices.
Advertisement
Even though inflation resulting from the pandemic means most budgets are tighter than ever, the delayed nature of these gatherings could lead to impulsive overspending on gifts and parties, which can lead to debt. In fact, according to a survey by NerdWallet, over 70% of holiday shoppers plan to finance their gifts with credit cards this year.
If you're feeling stressed about the potential for going overboard on gift shopping this year and ending up in debt, take a deep breath and relax. You are capable of taking steps now that will safeguard your finances throughout the giving season. Here is your guide to enjoying the holidays and exchanging gifts with your loved ones without breaking the bank. 
Advertisement
Assess your priorities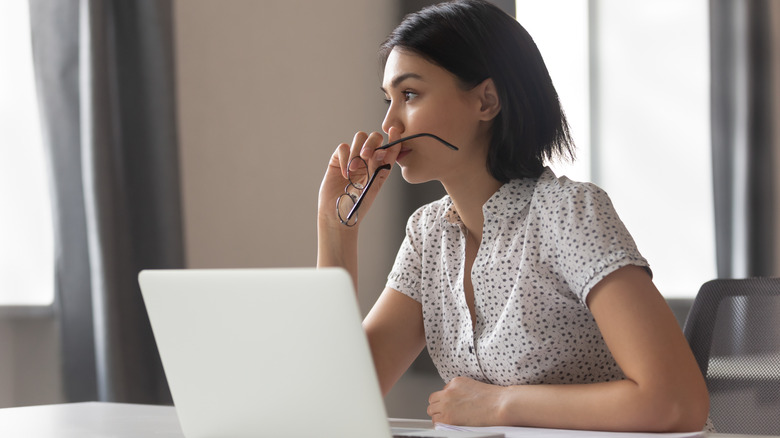 fizkes/Shutterstock
The first step to preventing holiday overspending is to take a real look at your priorities, motivations, and beliefs around the holidays and their associated gift exchanges. Ask yourself whether you actually desire to buy gifts for your loved ones or if you merely feel socially obligated to. If gift-giving isn't your love language and you're only participating because you feel pressured by tradition, consider breaking the cycle.
Advertisement
There is a good chance you aren't the only one who would prefer another form of expressing love to your friends and family. Propose a joint experience, like a staycation, a trip to the local theatre, or a dinner out in place of exchanging gifts (via Get Your Guide). If it's a hit, it could become a new tradition. If you find that you really do love giving and receiving gifts, there's no need to cut it out just to remove the potential for overspending. As long as you're willing to commit to creating and adhering to a financial plan, you can give and receive gifts without fear of the repercussions. 
Make a plan and stick to it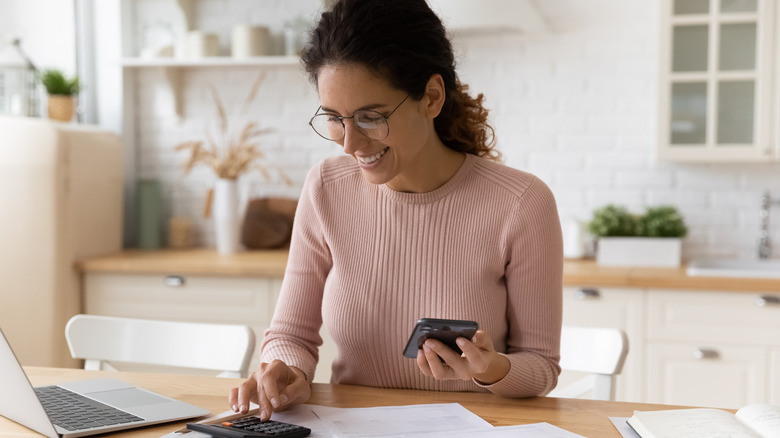 fizkes/Shutterstock
Once you've confirmed that gift-giving is important to you, it's time to create a shopping plan. The most important component of this plan is your budget. In order to avoid overspending, you'll need to set a hard limit on how much you're able to comfortably spend on gifts. Take a look at your bank balance, your expenses, and your projected income between now and the end of your gift shopping window. Determine how much you can spend on gifts without affecting your other expenses or your emergency funds. This is your total gift shopping limit.
Advertisement
Next, decide how to divide your budget between the people on your shopping list. You can either spend the same amount on each person or calculate a couple of tiers for those you'd like to spend a little more on. Just make sure the total amount you assign to everyone on the list is within the overall limit you calculated. Next, consider the interests of the people on your shopping list and select a gift for each one that fits within the assigned dollar amount. Now, you have a shopping list to stick to. Consider using a service like Visualping to track prices and buy during a sale to save even more money. If the hustle and bustle of shopping in person tends to bring out your impulsive side, stick to shopping online and enjoy avoiding the holiday shopping hangover this season. 
Advertisement