The 'Texts With My Situationship' Trend On TikTok Shines Light On The Current Dating Scene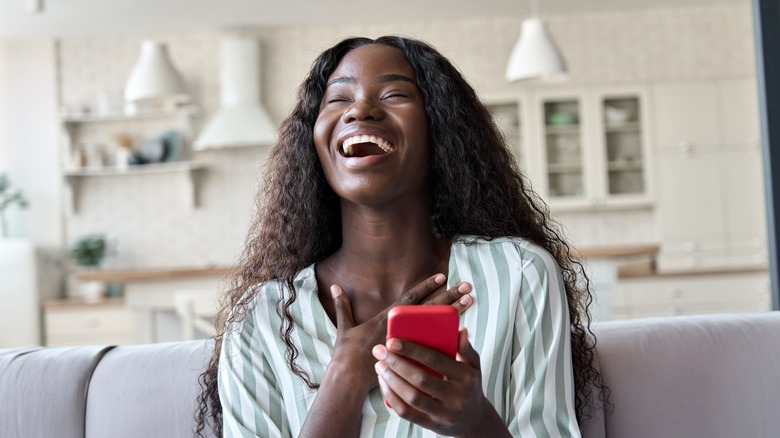 Ground Picture/Shutterstock
TikTok has long since evolved from a lip-syncing and dancing app. For some, the hugely popular social media platform has turned into a veritable dating platform, with some of the most iconic influencer couples connecting through collabs. Addison Rae and Bryce Hall, anyone?
Even if that particular pairing didn't pan out, many other lovebirds have showcased their relationships through viral audios and trends. With adorable #Goals posts being a surefire way to generate views and likes, virtually every sound can be co-opted to highlight your love. Need proof? Just take a look at videos under the TikTok audio, "Yo, bro, who got you smiling like that?" Or perhaps check out the (slightly creepy) tales under Taylor Swift's "Mastermind" on TikTok, which largely consist of people's clever ways of landing a date.
If you happen to be scrolling as a single person, however, there's no need to feel left out. One new challenge has opened the doors for people of all relationship statuses — regardless of how ambiguous that status may be.
TikTok's latest trend hilariously highlights modern dating struggles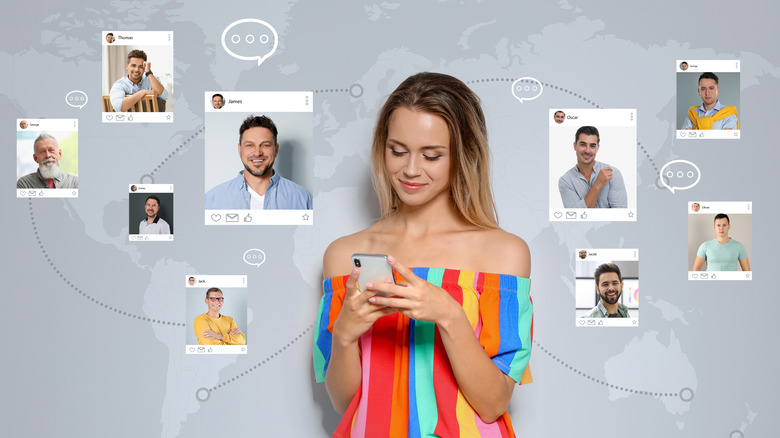 New Africa/Shutterstock
A situationship is exactly what it sounds like — a loosely defined romantic relationship that can change depending on the situation. Picture two people who are "DTF" but not ready to "DTR." An expert for Women's Health Magazine notes that these 'ships have become more prevalent as a result of online dating apps. "We have so many options, it's hard to commit to that person in front of us," Christie Tcharkhoutian, Ph.D., said.
While the nature of these relationships seems to imply that they would be kept on the down-low, a new TikTok trend has placed them in the spotlight. Users have been sharing "texts with my situationship" on TikTok — videos filled with iMessage screenshots and absolutely iconic conversations.
The texts tend to be a perfect combination of roasts and romantic declarations. And while some of the funny messages seem reminiscent of a real-life relationship, there are important things to remember while navigating these encounters.
Entering a situationship in a healthy manner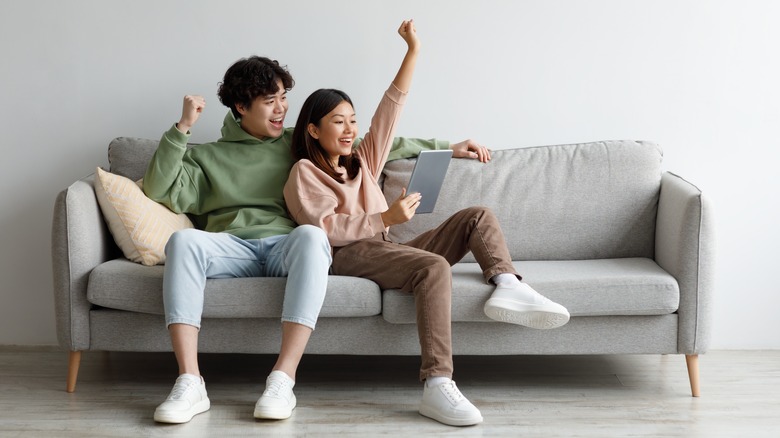 Prostock-studio/Shutterstock
Being in a situationship is nothing to be ashamed of. On the contrary, these types of relationships allow people to explore dating and relationships, regardless of where they are in life. Moving away in a few months? No commitment. Not sure if you're looking for something long-term? No pressure. Marriage and family therapist Saba Harouni Lurie notes to NBC News, "People are getting married later in life, and many people are eager to explore relationships in a less structured way ... as they prioritize self-knowledge and developing as individuals."
It's true that there's never been a better time — statistically — to pursue a situationship. According to the BBC, Google search traffic has never been higher for the word. If you're currently dating, chances are you will come face to face with the chance to start a situationship (if you haven't already).
The key to approaching a situationship in a healthy and respectful way is ensuring that you and your partner are on the same page. Entering a relationship with hopes that your partner will change their mind or get attached is a recipe for heartbreak.