Fans Told Glam The Y2K Revival Trend They Want To Try The Most - Exclusive Survey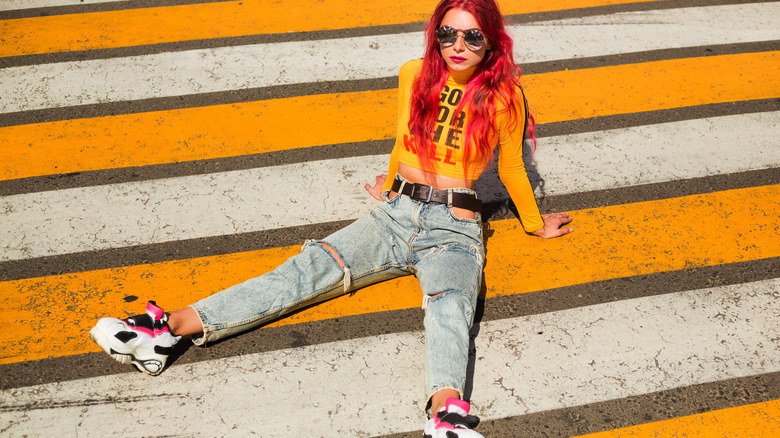 Navistock/Shutterstock
Forget the 90's throwbacks — Y2K is back in a big way, and we're all excited to accessorize like it's the year 2000. The look is gaudy, extra, and larger than life, marking a major shift away from gentler, COVID-era aesthetics like cottagecore, which fall among the trends officially out of style in 2022.
Fortunately for those seeking a fresh change, there are plenty of iconic Y2K fads to choose from. Colleen Hill, a curator at the Museum of the Fashion Institute of Technology, tells Byrdie, "A broad description of the era includes a lot of accessories: statement hats, bags, belts, boots, etc., often all in one outfit; the use of bright colors, especially pastels; and embellishments of all kinds, including rhinestones and feathers. There was also a lot of experimentation with silhouettes and layering, such as wearing skirts or dresses over jeans, or pairing low-slung jeans and a crop top with a long cardigan."
Essentially, Y2K enthusiasts are spoiled for choice. But which of these throwback looks are likely to make waves in the current fashion scene? We asked our readership which Y2K revival trend they were most excited to try, and here's what their answers revealed.
Cargo pants are on the cutting edge of vintage fashion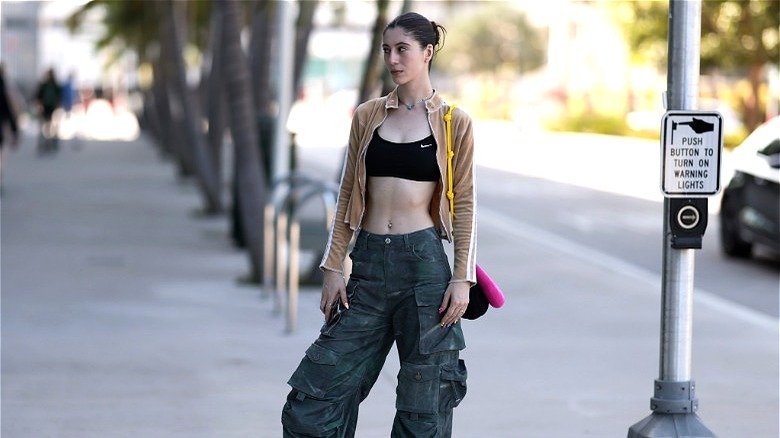 Jeremy Moeller/Getty Images
Out of the 602 respondents who cast their vote on the hottest Y2K throwback look, more than 33% agreed that there's one style to rule them all: cargo pants. 200 people reported that cargo pants were the trend they can't wait to dive into, dominating the survey results. TikTok metrics also seem to give credence to this fad, with the hashtag #cargopants already weighing in with over 1 billion views.
"I grew up in the 90s, where JNCO jeans and baggy, low-rise denim were king," Lauren Caruso, a creative consultant and fashion editor, tells Good Morning America. "It's super-comfortable, easy to style, and reminiscent of a simpler time — plus, pockets."
Now, it seems like this king is once more sitting pretty on the throne. Even icons like Hailey Bieber have been spotted on Instagram rocking the cargo pants trend, leaving no room for doubt that these baggy trousers are once more considered a fashion-forward silhouette.
Bold, Y2K-era graphic tees are nostalgic must-haves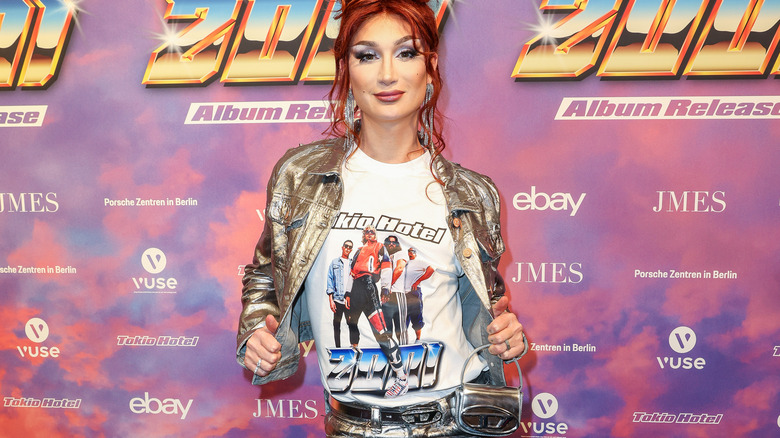 Gerald Matzka/Getty Images
Need something to wear with your newly-acquired cargo pants? Also performing well in our poll were classic graphic t-shirts, which captured almost 24% of the popular vote. At the turn of the millennium, fashion loved a bold tee, from printed duotone band shirts to the tidal wave of tattoo-like tribal and filigree designs. These styles faded out to be replaced by other t-shirt trends, but now a quick browse of the #y2kfashion hashtag on TikTok — which already boasts over 1.1 billion views — reveals a resurgence of brightly-colored crop tops and baby tees with kitschy slogans, psychedelic cartoons, and unapologetically trashy pop art.
Happily, a graphic tee goes with almost any outfit, so this trend can easily be paired with the other runners-up from our survey. In third place, 17% of respondents were eager to embrace the return of low-rise jeans. Meanwhile, love for velour tracksuits and mini skirts garnered 13% and 12% of the vote, respectively. With all these throwback trends on the rise, fashionistas should have plenty of Y2K inspo to mix and match in their closets.