Supergoop's Newest Launch Brings Sun Protection To The Next Level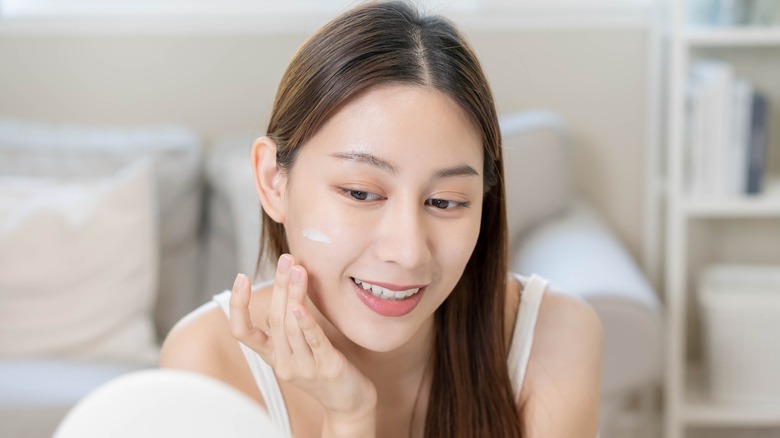 Kmpzzz/Shutterstock
We may receive a commission on purchases made from links.
Supergoop! has been dominating the sunscreen and skincare sphere for a while now, but their new Daily Dose formula is taking it to the next level. Their mission statement is all about creating products with SPF that people won't just wear to the beach but instead will use as everyday skincare. They're committed to being clean, too, with cruelty-free, reef-friendly, and non-toxic formulas you'll want to wear year-round (via Supergoop!).
Advertisement
Because of this, they're no stranger to adding a few extra benefits alongside their sun protection. They've previously released CC creams, daily moisturizers, and even SPF setting spray, but their Daily Dose line, a collection of SPF 40 oils and serums meant to be used as part of your morning and nighttime routine, is a dedicated foray into the skincare world. These products currently come in both a plumping hydra-ceramide and brightening Vitamin C formula, but now, they're expanding it to include a third — the anti-aging Daily Dose Mineral Bioretinol + SPF 40.
The benefits of retinol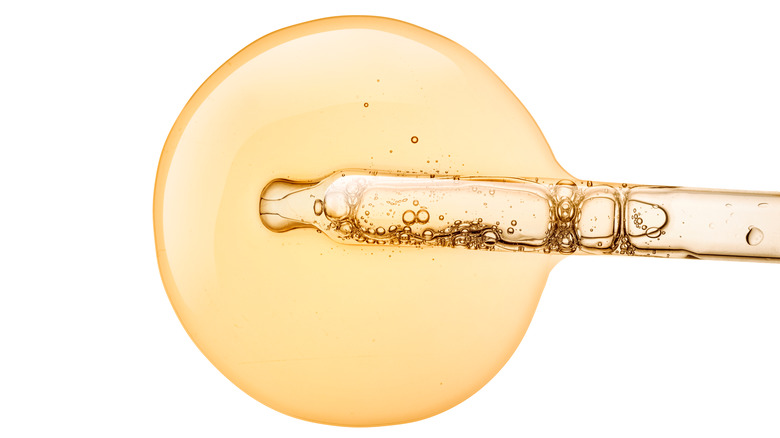 fotaro100/Shutterstock
If you've been in the skincare game for a while, you're likely familiar with the benefits and popularity of retinol. It's become the superhero of just about any skin issue, from acne to aging, and is frequently used to treat sun spots, fine lines, and breakouts. Retinol is a derivative of Vitamin A that absorbs deep into your skin, all the way through the outer epidermis into the dermis, and neutralizes free radicals that slow the production of collagen (via Healthline). It basically gives your skin the ability to heal its issues itself, which is why it's used to treat so many things.
Advertisement
With that being said, this product also comes with a few warnings. It's known to dry out the skin and can worsen the impacts of exposure to the sun, so it's recommended to use this product at night and apply sunscreen in the morning. This is where Supergoop! comes in. They claim that their Daily Dose Mineral Bioretinol + SPF 40 is safe for use twice a day, even during your morning routine, because it contains bioretinol.
The product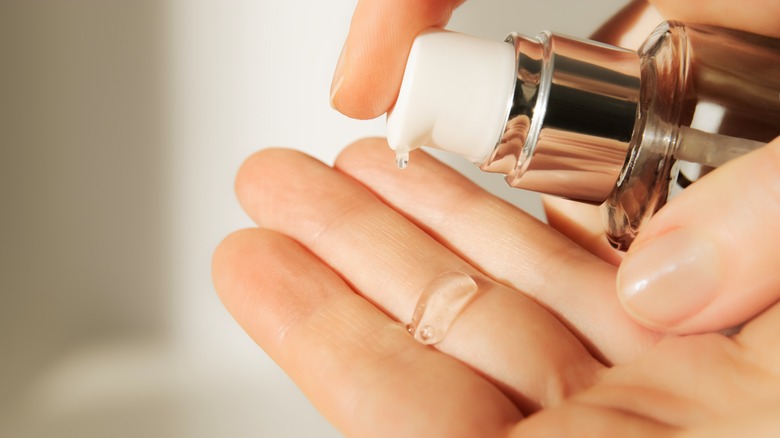 AliceCam/Shutterstock
The Supergoop! Daily Dose Mineral Bioretinol + SPF 40 doesn't officially release until December 20, but one major ingredient already stands out — bakuchiol, which Supergoop! refers to as a bioretinol in their formula's name. Unlike normal retinol and other retinoids, bio retinol is not actually derived from Vitamin A. Instead, it's synthesized from a plant and is said to provide the same effects as typical retinol without the dryness and sensitivity to the sun (via Three Ships Beauty).
Advertisement
Because of this, the product is safe to use whenever you see fit, meaning you'll likely see results more quickly because of how frequently it can be used. If you're looking for a safer alternative to retinol that still brings the benefits, consider giving the brand's new formula a go. It will retail for $46 on the Supergoop! website after its release on December 20, but if you want to guarantee you can get your hands on this product, you can sign up for first access here.