Ethical Sex-Ploration Is Set To Be A Big Dating Trend In 2023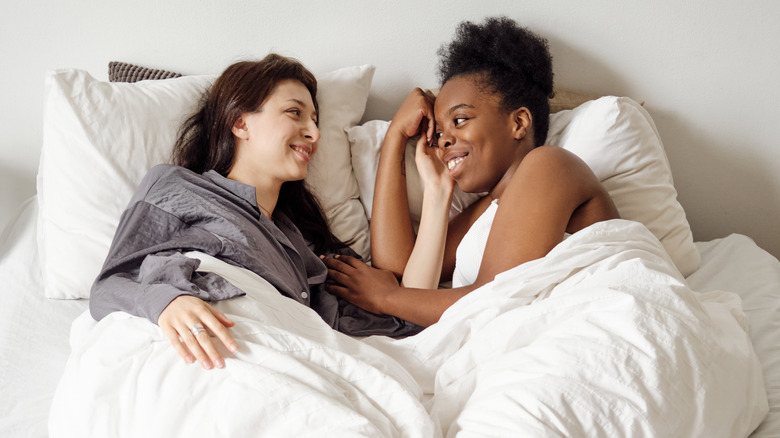 Pressmaster/Shutterstock
Travel exploration may have been kept to a minimum during the height of the COVID-19 pandemic, but that didn't stop many of us from partaking in self-exploration in the meantime. A 2022 study published in the Journal of Adult Development found that many young adults took advantage of pandemic isolation to learn more about their identities, self-image, and values.
Advertisement
Now, on the other side of lockdown and social distancing, many have started applying what they learned about themselves to their day-to-day lives. Take quiet quitting as an example, which was at least partially triggered by pandemic work conditions (per CBS News) or the rise of self-care practices like meditation and gratitude journaling. Self-exploration during the pandemic has also changed the way we date. And now, as we approach 2023 — and the three-year mark since COVID-19 went global (per World Health Organization) — more people are ready to take that explorative spirit to the bedroom.
Daters are ready to explore behind closed doors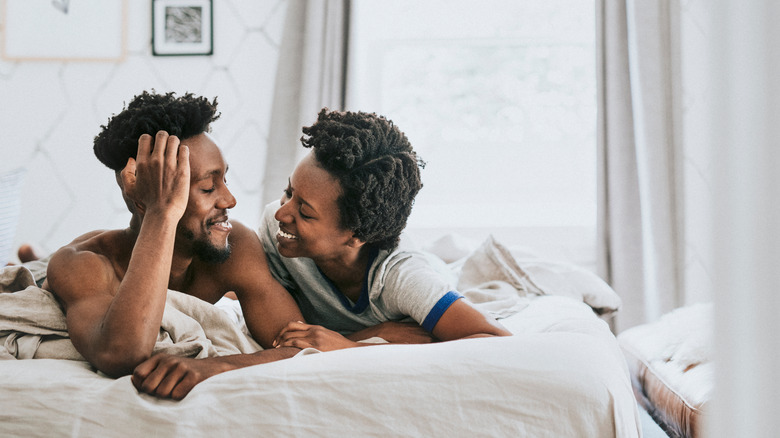 Rawpixel.com/Shutterstock
If you're on the dating scene, expect things to get a lot more adventurous in the new year. Dating app Bumble conducted a worldwide survey of over 14,000 users to find out which trends are set to take over your love life in 2023. And it turns out that hookups will be all about curiosity and openness.
Advertisement
Dubbed "ethical sex-ploration" (per Metro), the trend focuses on trying new things and inviting your date to join you. Bumble explains that daters are prioritizing sex, and 40% of survey respondents say they approach physical intimacy in an experimental manner. Additionally, 53% say it's essential to openly talk about sexual wants and needs with a new partner early on — no need to be shy or indirect.
One in five Bumble users also says they've explored their sexuality more in the last year, and these findings are consistent with other recent studies on sexuality. For example, a 2021 YouGov America survey found that 25% of Americans are open to non-monogamy, led mostly by millennials, followed by Gen Z respondents. A separate Bumble survey also found that 14% of people noted a change in their sexual preferences after the pandemic started, with many redefining their sexual orientation and identity.
Advertisement
How to try the ethical sex-ploration trend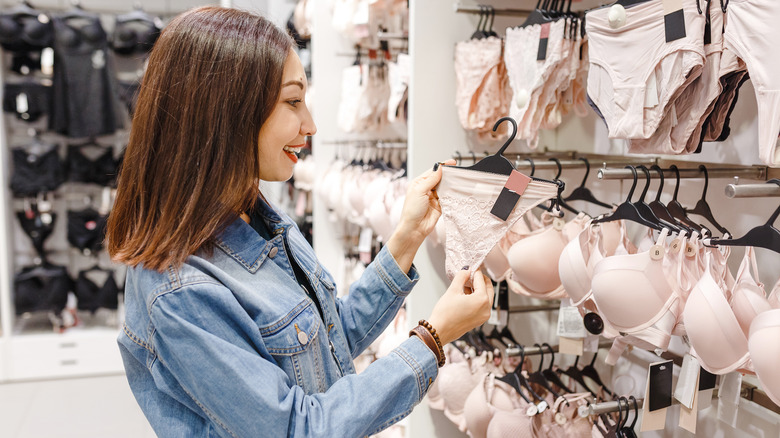 Frantic00/Getty Images
Ethical sex-ploration is just that — ethical. It's honest, consensual, and bolstered by healthy boundaries to boot. Naomi Walkland, Bumble's vice president for Europe, explained, "2022 was a formative year with the return of travel, the drastic increase in our social lives and commitments, and a number of turbulent global events. However, for some people, this post-pandemic shift left them feeling out of control and exhausted. In response to this, we've seen that people on Bumble are now prioritizing identifying and clearly articulating their boundaries" (via The Independent).
Advertisement
While hookup culture has promoted casual sex and the acceptance of flings for years, ethical sex-ploration takes it a giant step further, focusing on communication and mutual satisfaction. That might be why over 30% of Bumble survey respondents say they aren't having sex right now — exploring your sexuality should only happen when and how you feel comfortable.
If you're flying solo but still ready to explore, try experimenting by yourself. Psychiatric nurse practitioner Casey Granbois told Elite Daily, "I think one of the least intimidating ways to explore sexuality and test boundaries can be with yourself through masturbation, watching porn, trying on underwear or lingerie to see what feels good, taking sexy selfies, or experimenting with toys." When exploring ethically with a partner, intimate goods retailer Lion's Den suggests creating a "sexual bucket list," talking about your desires and needs, and not comparing yourself to what you think other couples are doing in the bedroom.
Advertisement