Fans Told Glam Which Type Of Hat They Prefer - Exclusive Survey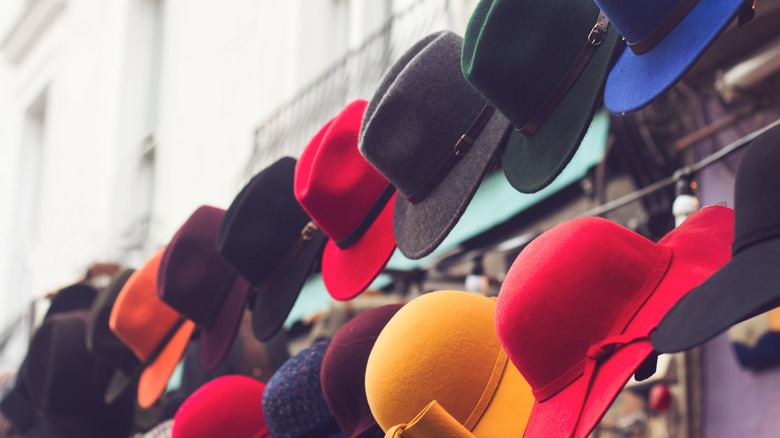 Flyparade/Getty Images
How do we love hats? Let us count the ways. Not only do hats come in endless styles, shapes, and colors to accent any outfit, but they're the perfect fashion-forward solution to so many of life's problems. Spending time outdoors? Pick a hat with a brim — it'll help shade your eyes and skin from the harsh sun (via Bosley). Struggling with a bad hair day? Your favorite beanie or beret is here to save your look.
Advertisement
Hats are the perfect marriage of form and function, and while trends may ebb and flow, they never truly go out of style. Just look to TikTok for confirmation, where the simple but eloquent hashtag #hat has more than 3.2 billion views.
Of course, not all hats are created equal. To identify styles that consistently rule the fashion scene, we asked 600 Glam readers which type of hat is their must-have closet staple. Here's how the hats stacked up!
Baseball caps are timeless and classic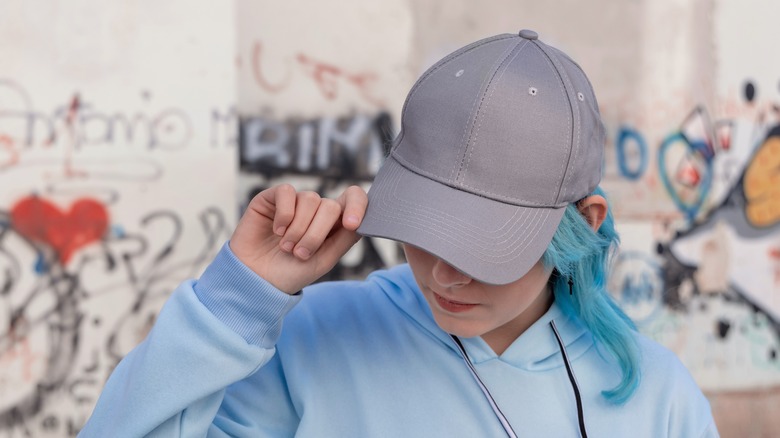 Katrinshine/Shutterstock
Has there ever been a hat more versatile than a baseball cap? Based on the outpouring of love from Glam readers, these sporty accessories still top the charts of iconic headwear. Out of our 600 respondents, 278 — representing a definitive 46% of the vote — reported that baseball caps are their favorite hat style.
Advertisement
And it's no wonder why. Baseball caps can be dressed up with a sleek designer outfit a la Rihanna, who often pairs caps and couture on her Instagram account. Or they can be dressed down for a chill, street-style look perfect for everything from grabbing drinks to running errands. Snaps on Instagram reveal that baseball caps are also a favorite of bonafide stars like Hailey Bieber, who is often spotted sporting the cool-casual style.
In short, baseball caps offer something for everyone. And it's easy to maintain a whole collection, as you can simply wash your baseball caps to keep them so fresh and so clean. Stylish, adaptable, low maintenance — what's not to love? But baseball caps aren't the only hat style adored by Glam readers. According to our exclusive poll, fashionistas may still want to make space for a few other hats in their wardrobe.
Advertisement
Summery sun hats are a popular choice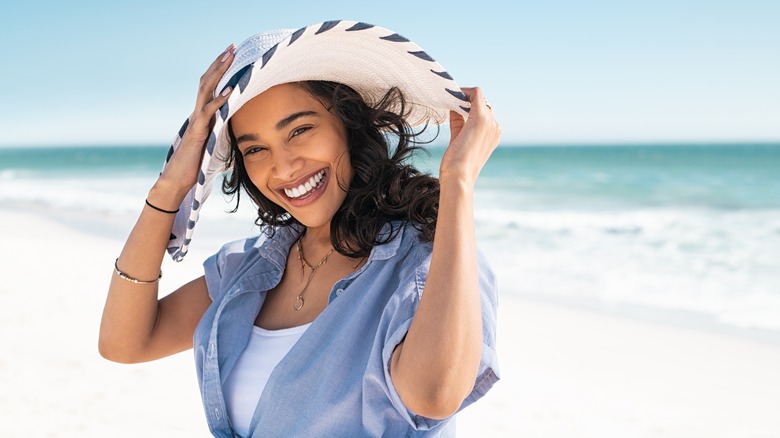 Ground Picture/Shutterstock
While it may come as a surprise to some, our survey's second-place hat style was actually a seasonal selection. It seems that people can't get enough of beachy, vacation vibes, because nearly 18% of voters said that they preferred straw or sun hats. And when it comes to silhouette, bigger is often better. "I'm seeing a trend toward really big sun hats that provide maximum coverage and look cool," Loeffler Randall founder Jessie Randall tells The Zoe Report.
Advertisement
Summery, wide-brimmed hats exude a sort of casual luxury. And while sun hats may not be quite as low-maintenance as baseball caps, you can still clean your favorite straw hats to keep them cute and vacation-ready.
Still salivating for more must-have hat trends? Hipster-chic beanies also showed a strong performance in the poll, bringing home over 12% of the vote to earn third place. Out of the other contenders, Panama hats came in at 9% with 56 votes and bucket hats earned 8% with 48 votes, while fedoras trailed behind at 6% with only 36 votes.