Choosing The Right Shade Of Red Hair For You Just Got A Lot Easier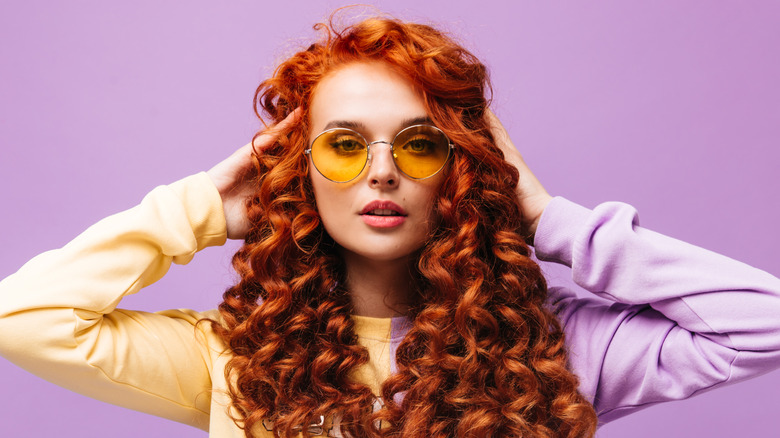 Look Studio/Shutterstock
Only about 2% of people are natural redheads, according to Reader's Digest, but even more have decided to adopt the fiery look — with the help of a little hair dye, of course. Even some celebrities who have become known for their red hair aren't actually natural redheads, and Insider reports that stars such as Emma Stone and Sophie Turner are natural blondes.
If you're looking to dye your hair red, too, you might have some idea of what look you'd like to have already, from copper red to fire-engine red. Celebrities can be a great starting point for this, but keep in mind that just because Ariel-red hair looks great on Rihanna, and copper looks divine on Kendall Jenner, doesn't mean those shades will suit you as well.
Luckily, there happens to be a very easy beauty hack to tell what shade of red hair will give you the fiery look of your dreams.
Look at your complexion and skin undertones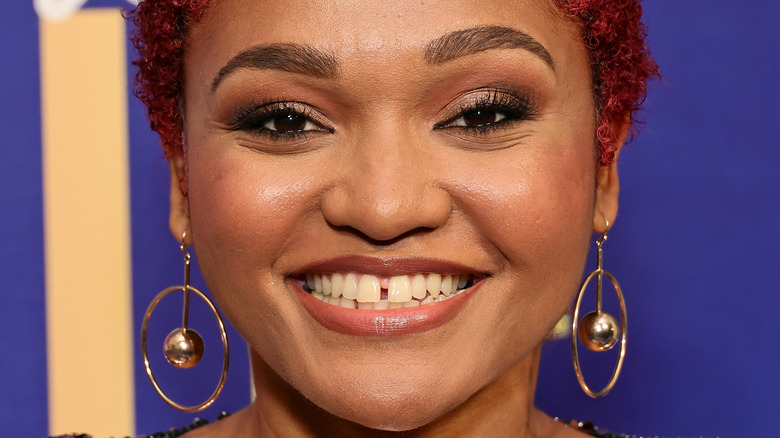 Emma Mcintyre/Getty Images
As is the case with many other beauty tutorials, the first thing that you'll want to do is take a look at your skin tone and undertones. How to Be a Redhead points out that this is a good way to tell which shades of red hair will flatter your skin and which ones won't. In general, those with fairer skin tones are more likely to be able to pull off lighter shades of red, including strawberry blonde, and those with darker skin tones should go for a darker or deeper shade of red.
Hair colorist Aaron Bradford gave some similar advice to The Zoe Report, saying, "The great thing about red is the versatility and shade range — you may be able to pull off multiple shades of reds and coppers especially if you have a neutral skin tone. For women with darker skin tones, I especially recommend rich reds, [which] will look especially stunning and draw the eye."
Look at your natural hair color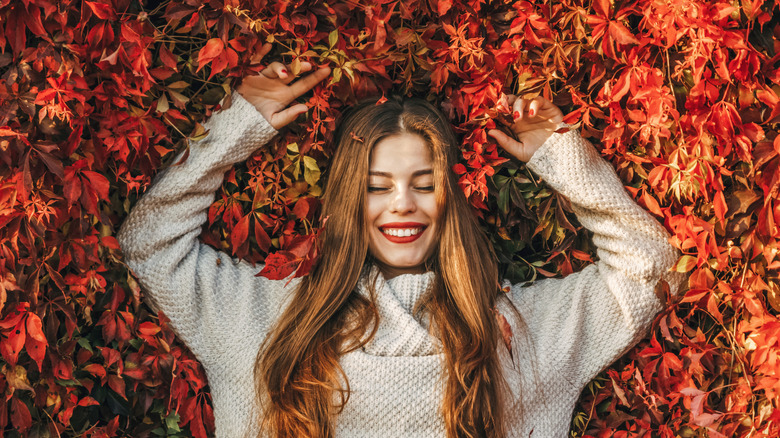 Irene Shy/Shutterstock
To figure out a shade of red that suits you, look at your hair's natural color as a guide. Picking a color that is closer to your natural hair color will mean that your red hair will be easier to maintain as your hair grows out, per How to Be a Redhead. If you're worried about how your hair will look as it grows out, you could also opt for an ombré hair style that starts with your natural color and eases into your desired shade of red.
L'Oréal Paris also brings up some topics that you should reflect on in relation to your hair, including whether your hair has been dyed before, and if you are looking to go red in order to cover any gray hair. If you are looking to dye over naturally gray hair, your best bet will likely be a red that offers full coverage, rather than a more subtle red. Box color may show up differently on previously dyed hair, so if you are coloring your own hair, it may be worth chatting to a professional first to ensure you won't be in for any color surprises.