What Is Your Favorite Type Of Eyeliner? Here's What Makeup Lovers Say - Exclusive Survey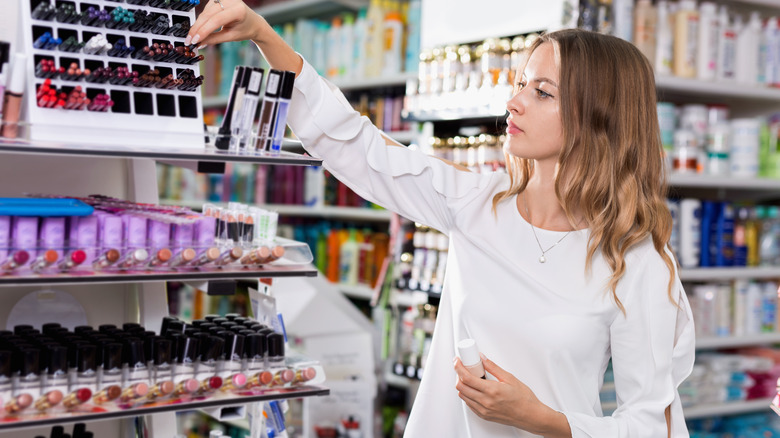 BearFotos/Shutterstock
We may receive a commission on purchases made from links.
Since the dawn of time, or at least the days of ancient India and Egypt, people have been darkening the rims of their eyes. These ancient men and women used kohl for this purpose and while the formula has changed over the years, kohl eyeliner is still a smokey eye staple today. Historically, a person's social status was revealed by the quality of their eyeliner, as the less fortunate often turned to fireplace soot, which smudged and wore away quickly. The same could be said about designer versus drugstore makeup today.
Over the past decade, the online makeup community has been made up almost exclusively of beauty gurus like Mikayla Nogueira who frequently showcase winged liquid liner (via TikTok). Has this love for liquid trickled down to the everyday person? Are all other forms of eyeliner now obsolete? We asked 600 Glam readers to share their favorite type of eyeliner, and the shocking results are in. 
Pencil liner wins by a landslide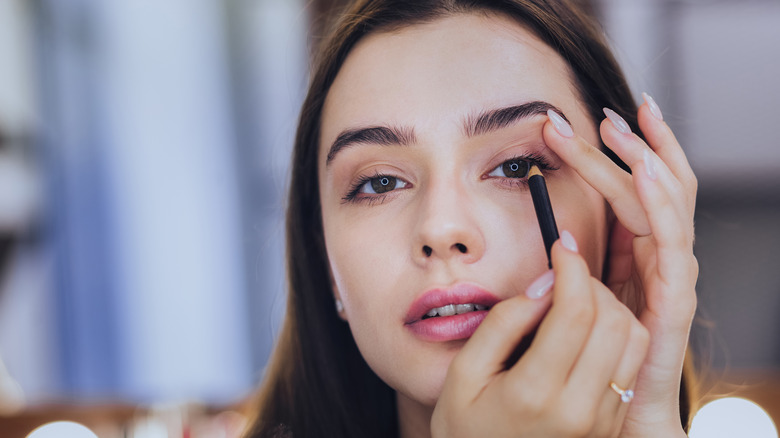 Dmytro Zinkevych/Shutterstock
It appears that when it comes to eyeliner, Glam readers aren't afraid to buck a trend. A whopping 48.83% of respondents chose pencil as their favorite type of eyeliner, leaving liquid in the dust with only 23.5% of votes. It appears that there is still hope for a smokey-eyed revolution after all. If you're new to pencil liner but looking to make the switch, there are countless tutorials across TikTok and YouTube, but you should know that you'll be just fine with it as long as you practice it and have a little trust in yourself.
It should be mentioned that winged liner is still possible with a pencil if you're not quite ready to let the shape go. The final result will just be a softer, less harsh line. The best pencil liners for beginners are those that glide on easily, like the Urban Decay 24/7 Glide-On Eye Pencil and Pixi Beauty Endless Silky Eye Pen.
Least popular liners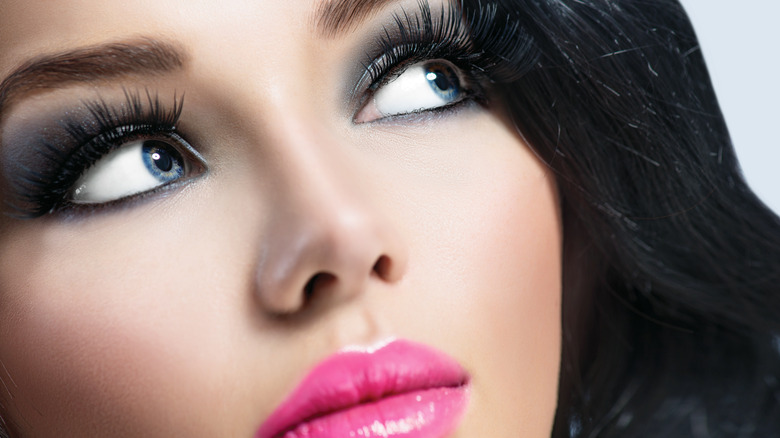 Subbotina Anna/Shutterstock
Liquid liner may have come in a distant second to pencil, but it was far from the least popular choice with Glam readers. In third place, gel liner received only 11.83% of votes, followed by felt tip with 8% and cream at 6.33%. The type of eyeliner with the fewest votes was kajal, bringing in only 1.5% of our responses. Kajal liner is kohl, just like ancient Egyptians used, but in a more convenient pencil form. It is highly pigmented, soft, and blendable. Kajal/kohl products manufactured in the United States today are made up of waxes and pigments that do not contain minerals like galena, which contains lead. Galena, however, is present in traditional kohl (via NYC Health).
If you're interested in giving the elusive kajal/kohl option a try, be sure to purchase a product that has not been imported. Some of the highest quality options include the Vasanti Kajal Waterline Eyeliner Pencil and Kulfi Underlined Clean Waterproof Long-Wear Eyeliner.