What's The Hybrid Hair Dye Trend?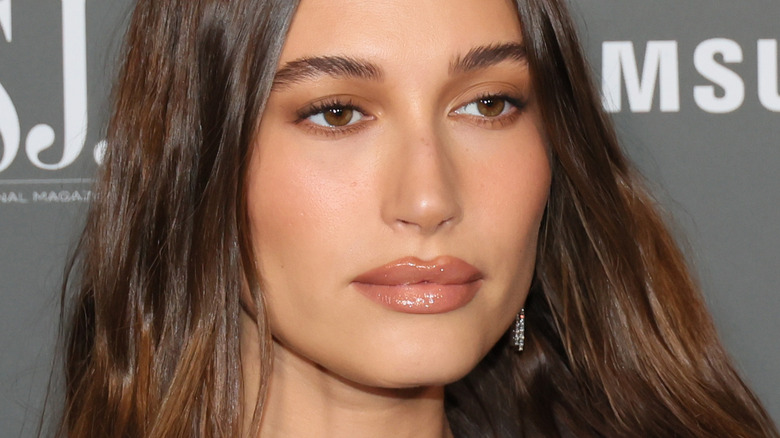 Dia Dipasupil/Getty Images
New year, new you. If you are looking to change up your hair in the new year, you are not alone! Yet, if you are scrolling through Pinterest and Instagram looking for a new look, you may be overwhelmed by the hundreds of options available. Luckily, we know the hottest, celebrity-approved hair dye trend for 2023. In fact, you've probably seen the look when out and about and don't even realize it! Hailey Bieber is just one of many celebrities who have already hopped on the hybrid hair dye trend, as her hairstylist posted her new color on Instagram.
The trend involves low maintenance, making it a go-to for someone with a busy schedule that wants to spend as little time in the salon as possible. Plus, it's versatile and can be customized to match your needs. For example, the hybrid hair dye trend can feature the base color of your choosing and compliment your skin tone to your specific requests. If you're looking for a new 'do, the hybrid hair dye trend may be your perfect match.
What is a hybrid hair color?
Hybrid hair color is a multi-dimensional look that features a full color all over the hair, with lighter-colored highlights mixed in. The gloss added at the end provides maximum shine, leading to an overall soft and luscious look. This hair color look lives up to its name, as it combines multiple processes to create one look that gives a different appearance with every turn of the head. 
"Ask your colorist for an all-over color (or work with your own natural base) and soft balayage around the bottom. Then you will want your colorist to gloss it all over with the chosen tone," Jamie Mazzie, the creative director of NuBest Salon & Spa, tells PopSugar when speaking of the hybrid hair dye trend. Since the look is so easily customizable, you're really on your own to decide which base and highlight colors you'd like, though you can always ask your stylist for recommendations that fit your skin tone.
Why everyone is loving the look
The hybrid hair dye trend has been everywhere we turn whether we realize it or not. The look is often subtle and varies in style from person to person, which is why it's not always easy to spot. However, we've seen it on household names like Kim Kardashian, as she rocked a honey-blond hybrid hair look recently on her Instagram. It isn't just celebs that are making people flock to the look, though; it's also the simplicity of the trend.
This trend is perhaps one of the most low-maintenance hair trends we've seen in years. Clients have shifted their opinions on being in the salon in the past few years, leading them to want fewer visits with longer-lasting results, which is exactly the effect of the hybrid hair dye trend. Due to the color being so universally flattering and advanced at-home haircare products, you can extend the length between trips to the salon. If you are looking for a minimalist hairstyle without the dramatics, the hybrid hair dye trend is the way to go.