Here's A Pro Tip To Stop Your Lipstick From Feathering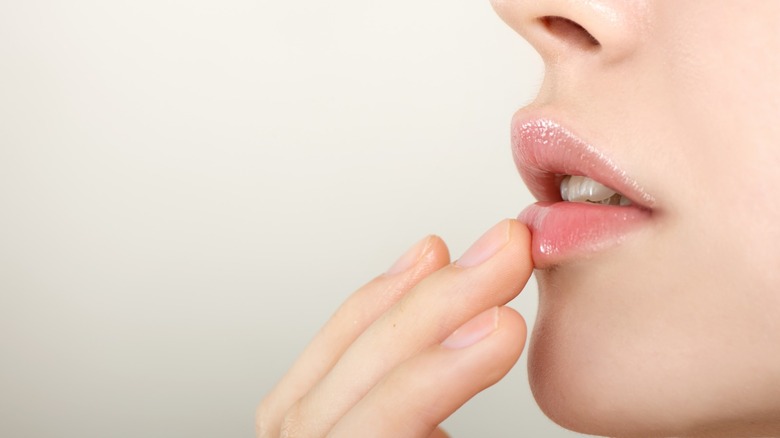 Juta/Shutterstock
We love lipstick. It completely transforms any look and makes you look and feel like a total boss. What we don't love is when it starts to feather, which is when it runs outside the edges of your lips). The reason it bleeds is because of the wrinkles around our mouths. We all know lipstick isn't the easiest thing to apply, especially if you want to rock a bold red lip. It takes precision and a steady hand, so it's a huge bummer when you look in the mirror to find it smudged all over your face. 
It's not a good look, especially when you plan on wearing your lip color for hours at a time. You shouldn't have to worry about it feathering throughout the day or night unless you were going for that just-ate-a-popsicle vibe. Smudged, bleeding lipstick seems almost inevitable, but is it? Believe it or not, there's actually a simple way to fix the issue. Here's a pro tip to stop your lipstick from feathering.
It's all about the prep work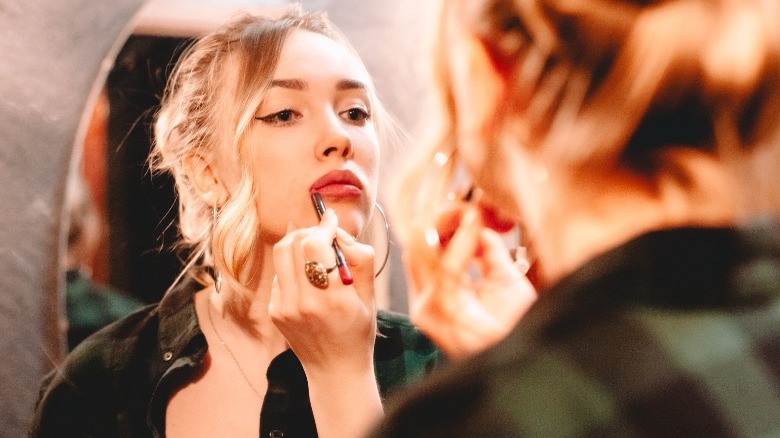 finwal89/Shutterstock
One of the main causes of feathered lipstick is failing to prep your lips beforehand. Using a lip scrub before applying lip products can significantly extend its longevity. The best thing about lip scrubs is you can make them at home! Add some granulated sugar to a lip balm or petroleum jelly and apply it to your lips. This simple mixture will smoothen out the roughness of your lips, making the ideal canvas for your lip color. 
Once your base is ready, reach for a clear, waxy lip pencil. Lining your lips is one of the best tricks to keep your lipstick where it's supposed to be, especially when your pencil has a waxy texture. Be sure not to go overboard with the liner; too much can actually cause your lipstick to feather. You can absolutely overdraw your lips, but keep it to a minimum. 
Here's a pro tip to stop your lipstick from feathering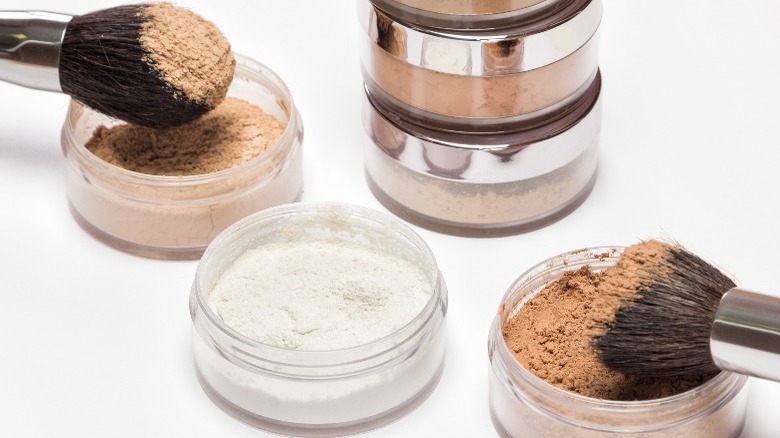 Pogrebkov/Getty Images
When it comes to actually applying your lipstick, the key is to use a lip brush. It seems like an unnecessary tool, but it can really improve the application and longevity of your lipstick. A lip brush gives you so much more precision, which can make your lipstick last longer, with little chance of feathering. When you use a brush, you aren't using as much product as you would otherwise. When you apply multiple layers of the lipstick directly from the tube, it's more likely to feather.
Now, it's time for translucent powder. You're probably used to using it under your eyes or all over your face to keep your foundation intact, but did you know it can also do the same for lipstick? We recommend using a small flat shadow brush to apply a thin layer of translucent powder to the outer corners of your top and bottom lips. By following these four pro tips, you can kiss feathered lipstick goodbye!