Can Your Diet Really Impact Your Hair Health?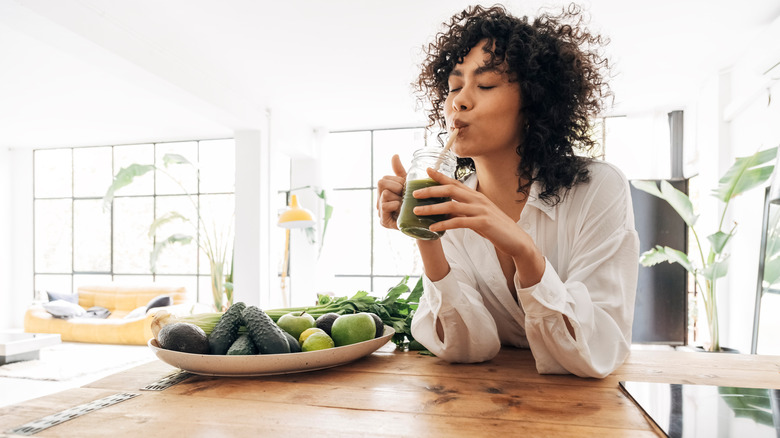 Daniel Hoz/Shutterstock
Have you ever been disappointed to find that even the most luxurious, top-tier salon products promising to give luminous locks just don't seem to do the trick for you? While we all know true beauty lies within, dry, brittle, lackluster hair is frustrating and can dim confidence. Genetics may play a part in hair health, texture, and thickness, but there could be more to the formula than we think.
Environmental factors, age, stress levels, and other underlying health issues can all have an impact on hair health (via Healthline). Some of these conditions seem out of our control, which can feel discouraging. But we can still take action. Scalp health is another key element of healthy, flowing hair that shines (via Sunday Edit). And that is something we can influence. We also know that our diets can shape the health of our skin and nails. So, is the same true when it comes to hair? Let's take a deeper dive into it.
Protein and biotin influence hair health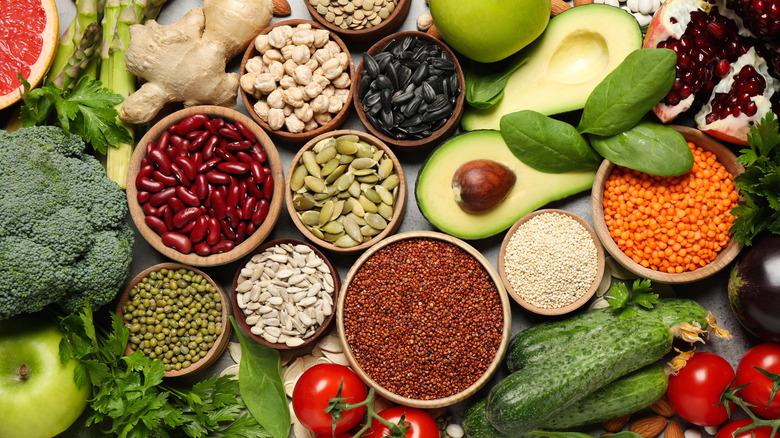 New Africa/Shutterstock
We are what we eat and this saying holds strong when it comes to hair health. A diet lacking in nutritive, fresh foods will be reflected in the hair. "When your body is eating right for its type, your hair should be shiny and voluminous," Jennifer McCowan, Luna Nectar's Official Trichologist Partner, told Sunday Edit. "Even if it's thin, it will have some 'life' to it.
According to Healthline, foods rich in protein and biotin, like eggs, are some of the best hair helpers out there. Berries, spinach, avocado, fish, and nuts also made the list of foods your hair will thank you for eating. Essentially, foods containing antioxidants, vitamin A, vitamin C, and iron are what you want to incorporate into your diet. "These nutrients stimulate blood circulation in the scalp and prevent hair loss," Edibel Quintero, a registered dietitian and medical content author, told Sunday Edit. "It ensures good circulation of nutrients in the scalp, participates in the processes of hair growth and development, and protects them from the negative effects of free radicals." It seems only natural that the foods which nurture our bodies as a whole would also benefit our skin, nails, and hair. Reversely, there are foods that are particularly damaging to the health of your tresses.
Foods to nix for the sake of your hair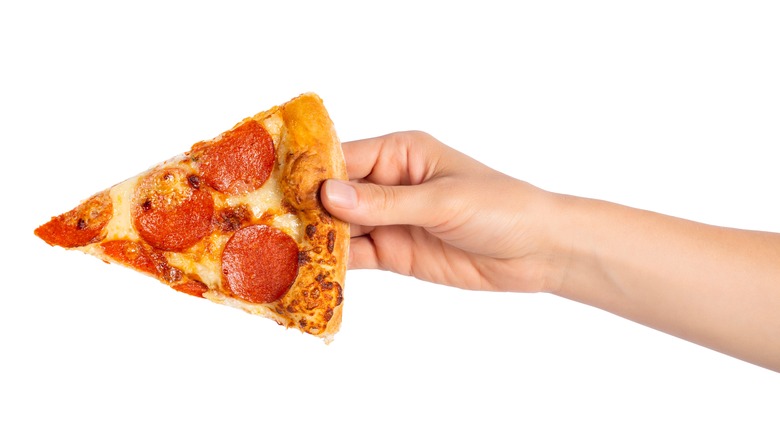 Svietlieishyi Andrii/Shutterstock
This one likely isn't a surprise, but greasy, overly processed foods like french fries and pizza can cause oil buildup on the scalp which impacts hair growth and health (via Sunday Edit). A major culprit in these eating habits? Alcohol. "It's usually the overconsumption of alcohol that leads to poor eating habits and loss of nutrients, loss of absorption, so then you'll see problems with hair," Wesley McWhorter, DrPH, RD, the director of lifestyle medicine at Suvida Healthcare, told Sunday Edit.
Simple carbohydrates, aka sugary sweets and treats can also wreak havoc on the hair. Cake, candy, cookies, and pastries made with white sugar can increase the pancreas's production of insulin which harms the scalp's blood vessels (via MedicalNewsToday). While it can be tricky to implement healthy lifestyle changes, the benefits to the body, mind, and soul are vast and well worthwhile. Again, we really are what we eat. And the hair is not excluded.