What Is An Undercut?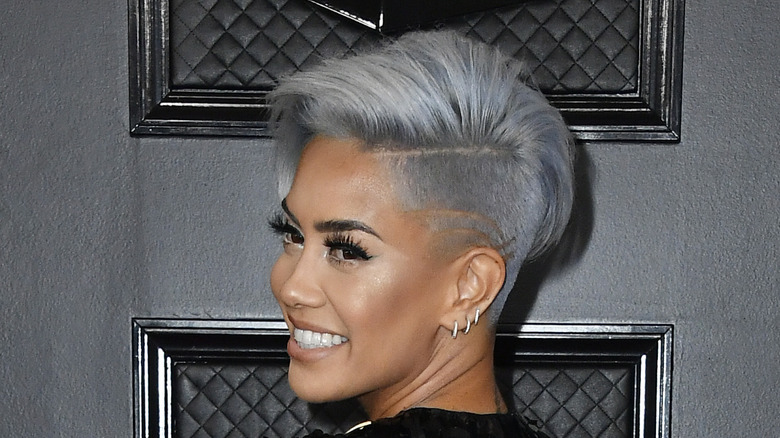 Frazer Harrison/Getty Images
Undercuts have been sported by men since the early 1900s, and over the decades they gradually evolved into a trendy 'do worn by women as well. An undercut is a hairstyle that leaves the top part of the hair medium length or long but has the sides and back of the head shaved closely, per Hair. This type of cut can be very versatile, especially for those that don't want to fully commit to a shaved head. If you want to hide your buzzed locks, you can keep the top half of your hair long and wear it loose. Want to show off your trendy cut? Tie your hair up in a ponytail or bun.
There are a plethora of styles you can choose from with an undercut, which makes this trend fun. You can shave the sides only, which will create a mohawk illusion. Or you can opt to buzz off one side, which will give you the baddest side part ever. If you want to get creative, have the hairstylist cut designs into the shaved part of your head. With so many options to choose from, picking your favorite style is going to be hard, but we've narrowed down some of the best undercuts out there.
An undercut with long hair is a commitment-free style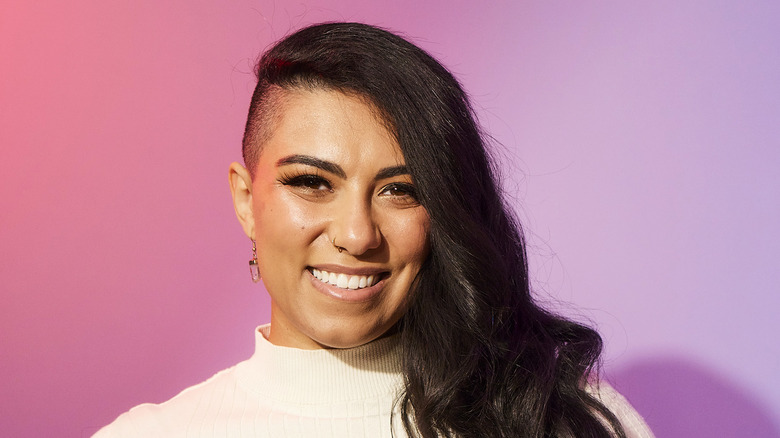 Corey Nickols/Getty Images
If you're just dipping your toes into the undercut trend, this style is great for commitment-phobes. The buzz cut is subtle and you can easily hide the shaved area with your long hair. To show it off, flip your hair to the side for a dramatic part and display your cool cut to the world.
Undercuts add flair to curly hair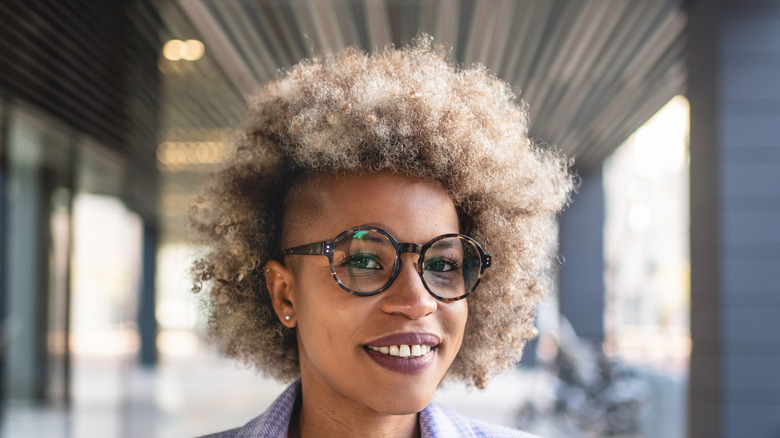 Eduard Figueres/Getty Images
Curly hair can often be hard to tame, but adding an undercut can take off weight. Give your sides a shave to create light and airy locks. Try an asymmetrical look by shaving only one side and letting your curls fall naturally to the other side. Keep this style low-maintenance by simply running some pomade over your curls to ward off frizz.
Give your pixie haircut an edge with shaved sides
If you've got the confidence to sport a super short hairdo, add an undercut to your pixie hairstyle and make a statement. Pixie undercuts are a bit of a commitment, as you will have to buzz your locks often, but it's worth it for a look this fire. They're also flattering for women of all ages. If you get tired of this look, growing the shaved part is easy — it'll soon blend into your short hair. 
Add a design to your undercut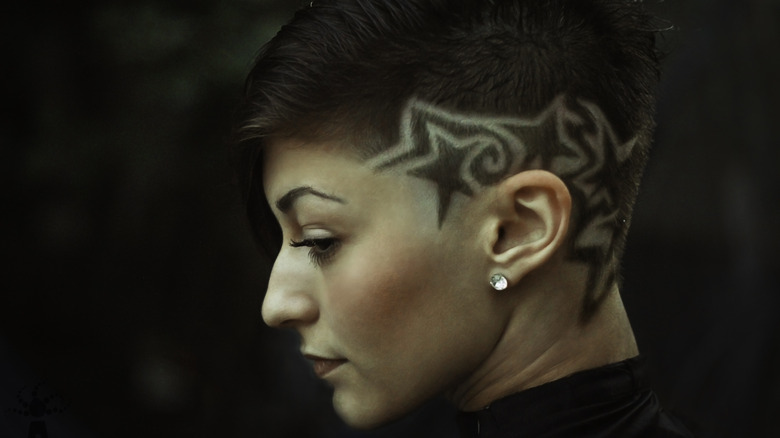 Dmytro Kolesnikov/Shutterstock
All eyes will be on the back of your head with a custom-designed undercut. The beauty of this style is that you can let your imagination and creativity run free. Create a geometric shape like this cool cut, or you can opt for floral designs. Perhaps you want to shave your initials onto your hair, or your favorite cartoon character. The sky's the limit with this look.
Keep your nape cool with a braided hairstyle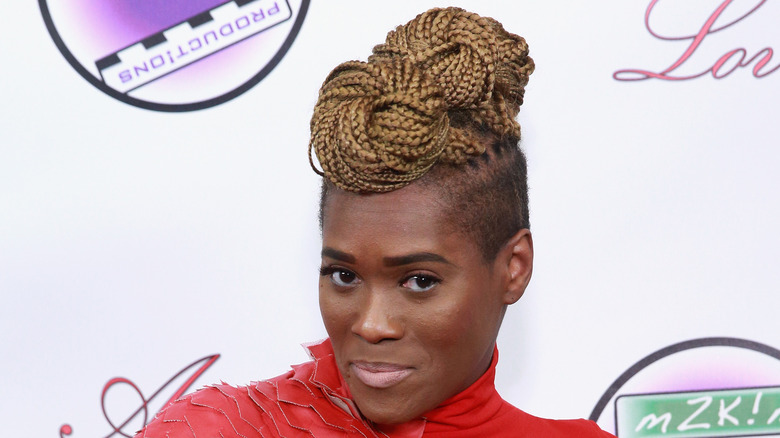 Robin Marchant/Getty Images
Braids are a great, low-maintenance way to style your hair, while also being fun and trendy. Adding an undercut can instantly add a vibe, while also keeping you cool in warmer weather. As with designs, you can also get creative with braids, which means you'll never get bored with this style.