What Is Teapot Posing, And Why Is It Being Called Out On TikTok?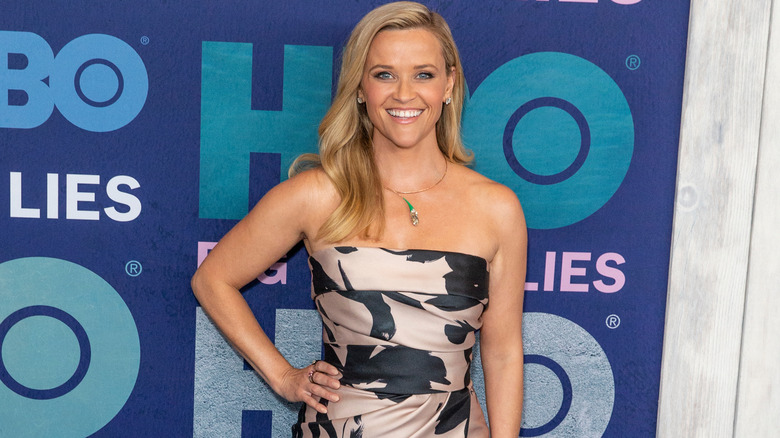 lev radin/Shutterstock
Let's be honest: posting photos on social media can sometimes be stressful. Is the angle from your "good" side? Do you look your best? Is the lighting too dark? And how come no one pointed out the pit stains? Gah! The Tab spoke to several women about this very issue, many of whom expressed that it usually takes them between 10 and 20 tries before they finally take the perfect Instagram selfie that's worthy of posting to the platform. Because of that, most of us have developed hacks over time that we know will always work for our next IG dump. 
Maybe you are a "duck face" aficionado, just like most women surveyed for an OK Cupid study (per Business Insider). Maybe you swear by your selfie ring light to make sure your TikTok and Twitch followers see you in the best light (pun intended), per CNN. Or maybe, you are a millennial who has been putting your hands on your hips at a 45-degree angle for every photo for over a decade.
If that sounds like you, feel free to start singing, "I'm a little teapot, short and stout. Here is my handle, here is my spout!" Why? Because that's called a teapot pose, and it's probably time you retired that trusty but outdated pose. 
Gen Z is so over teapot posing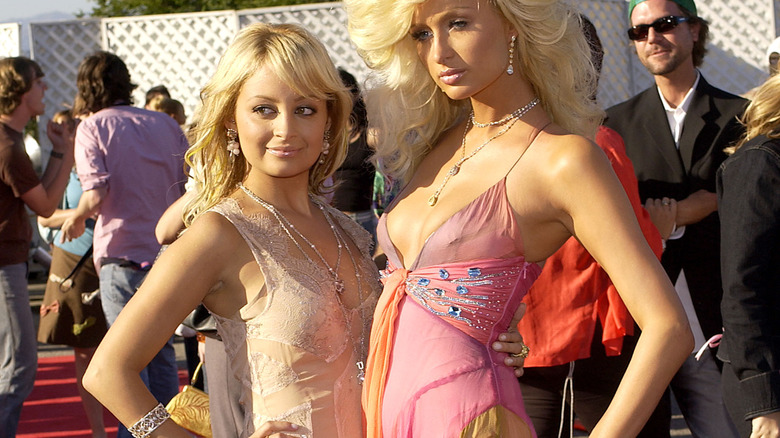 Vince Bucci/Getty Images
In the early aughts and 2010s, our favorite millennial sweethearts all employed the teapot pose on red carpets: Reese Witherspoon, Jennifer Hudson, even "The Simple Life" stars Paris Hilton and Nicole Richie. It was a great way to frame the curve of the body, giving the illusion of an elongated torso, and made everyone feel confident and sexy. However, by as early as 2016, there was already some backlash to this pose, in what some people found to be "basic" and frigid. The Guardian even moaned that year about how cringey the teapot is, calling it a, "joke; Instagram is awash with teapots. I saw a nine-year-old doing it on holiday." There was so much debate that The Tab even published a rapturous defense of the pose that year, adding that it's flattering to every body shape, and makes chubby arms appear slim and trim. 
But in the year of our Lord, 2023, Gen Z is not feeling it, and taking to TikTok to persuade everyone to evolve into new poses. TikTok user Christine Buzan, who goes by @lookgoodinphotos on the platform, breaks down why celebs like Witherspoon and Hudson love it, but then shows why these days women are opting for more relaxed poses, like hands at their sides. Speaking with Buzzfeed, Buzan decried teapotting, saying, "It's not 2010 anymore! And your value as a human is so much more than just trying to make your arm look skinny in a photo."
TikTok wants you to try the 'Raptor pose' instead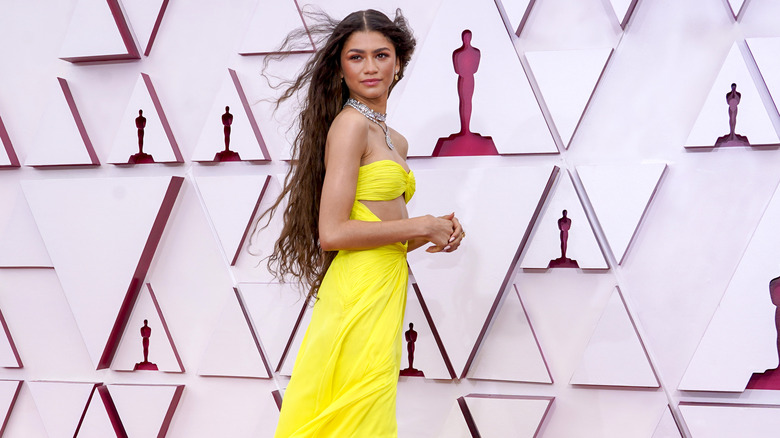 Pool/Getty Images
So it's official: the "teapot" pose is basic and outdated. Fear not, because Gen Z has suggestions for poses to replace the trusty, tried n' true teapot. TikTok user Christine Buzan, who goes by @lookgoodinphotos on the platform, is a big fan of what has been affectionately dubbed the "raptor" pose, or as she calls it, the "show off your nails" pose. For this pose, your arms are still bent at that flattering 45-degree angle, but you cross your fingers in front of you. As ABC News pointed out, you've probably already seen this pose for years amongst your favorite local news anchors. Buzan calls the pose, "the teapot's cousin," because the pose also has the, "slimming, streamlining effect of the teapot but it's less in your face." 
And wouldn't you know it, the "raptor" pose is a fave amongst Gen Z celebs, like Zendaya who struck a "raptor" on the Oscars red carpet in 2022. And it turns out even Millennial celebs are catching on and evolving. Here's Lady Gaga at the 2022 Grammy's also showing off her nails/raptor posing. However, some Millennials will never drop the 'pot. Paris Hilton is still teapotting in 2023, and honestly, she still slays.