Celestialcore Is The Out-Of-This-World Beauty Trend On Full Display At NYFW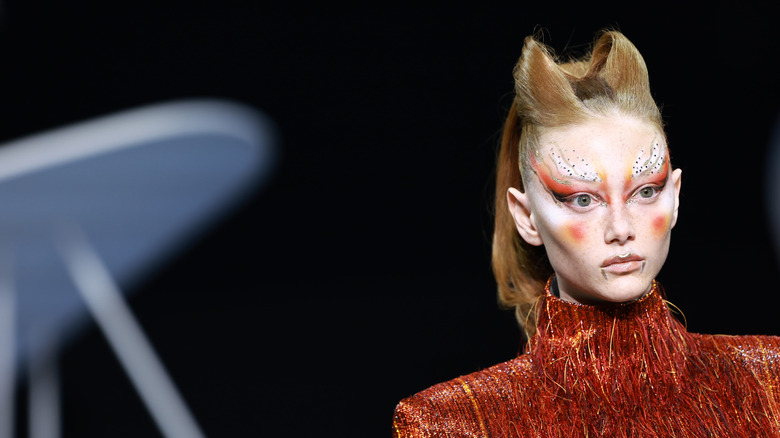 Arturo Holmes/Getty Images
New York Fashion Week might be about the clothes, but it's usually the beauty trends that steal the show. Every season while everyone mainly focuses on the newest fashion trends, it's hard not to look at some of the extravagant and hottest makeup looks on display. With many eclectic outfits sent down the runway, it's only fair that the makeup looks match. For this New York Fashion Week season, designers opted for out-this-world beauty trends to go with their designer looks. Celestialcore was on full display this season as many opted to go with makeup looks reminiscent of space travel more than anything found on Earth. While celestialcore might not be your new everyday look, it does give some insight into what we can expect from future beauty trends.
As we've seen with other recent trends, celestialcore embraces unique and different ideas. From otherworldly hairstyles to glimmery makeup designs, celestialcore is every creative's dream trend. While some of the celestialcore characteristics are more haute couture than ready-to-wear, there are ways you can incorporate this trend into your daily beauty routine. Celestialcore also signifies a shift in beauty trends that stray from clean makeup and favors colorful and artistic looks.
Metallic touches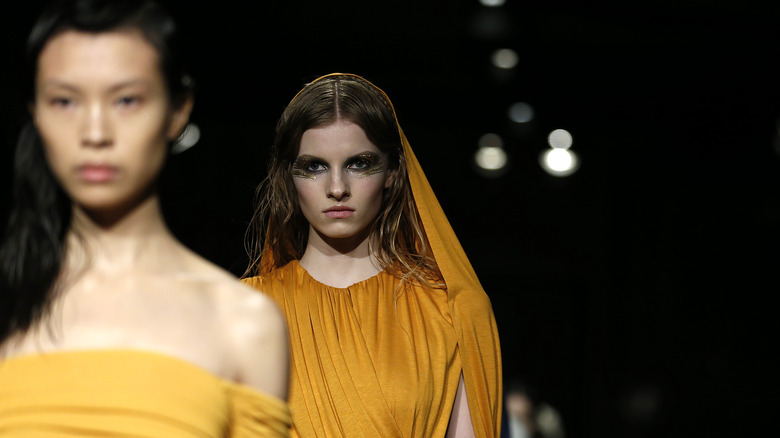 John Lamparski/Getty Images
When speaking of all things celestial, the first thing that comes to mind is the stars in the sky. To incorporate the feel of the shining stars against a blank sky, you need to add metallic touches to your makeup look. Metallic eyeshadows and highlights are the best way to add specks of glimmer to your face without the need of going overboard. Many designers opted for giving their models a shimmery highlight, reminiscent of something cosmic and ethereal. Whether it's silver or gold, you can't go wrong with a touch of metallic makeup.
Frosty makeup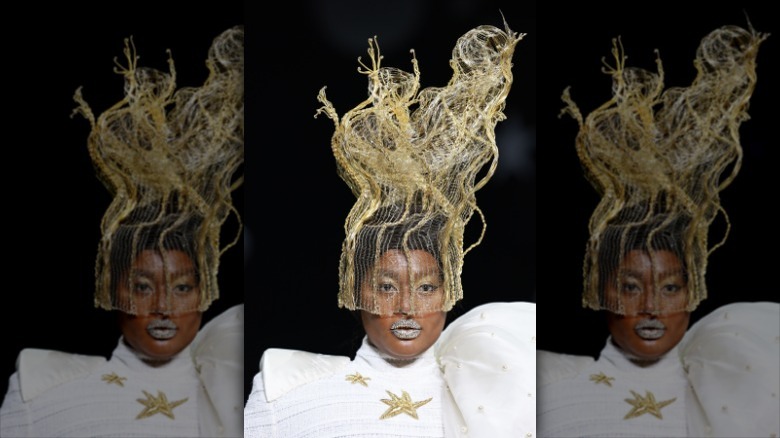 Arturo Holmes/Getty Images
It's undeniable that when you enter space, things are bound to get cold. Designers this season showcased the beauty in the celestial chill by invoking frosted lips and eye looks. From blue lipsticks to white frosty elements, makeup artists went for an artistic approach with frosted designs. Besides being the perfect winter look, frosted makeup looks are one way to add a statement to any outfit. The easiest way you can mimic this look is by incorporating light blue eyeshadows, highlighters, and lipsticks into your beauty routine.
A golden touch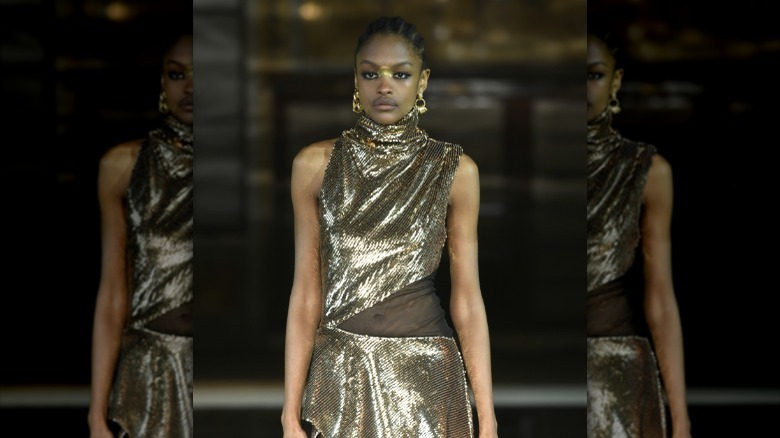 Fernanda Calfat/Getty Images
Like the stars in the sky, gold is always a good idea when it comes to creating makeup looks. Celestialcore is all about embracing the beauty in the interstellar environment, and most designers embraced this trend by adding golden touches to their looks. Whether this was done with subtle golden shimmers or melted gold on the face, gold was everywhere this New York Fashion Week. To get the out-of-the-world shine, all you need is to add golden touches to your makeup to create a shimmering look.
Don't forget the hair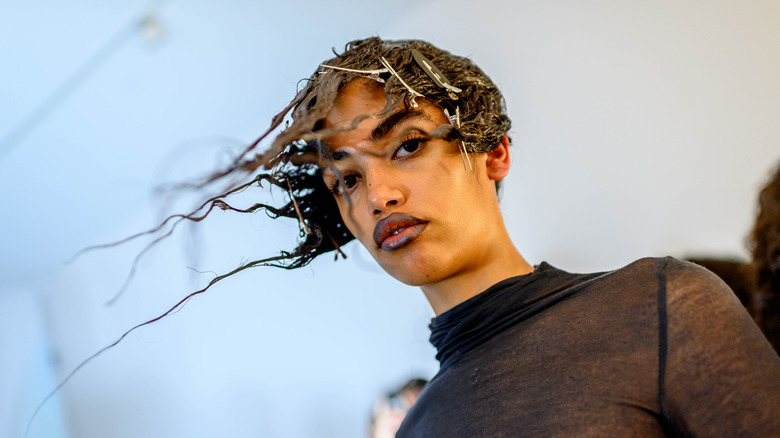 Roy Rochlin/Getty Images
When speaking of beauty trends, you can't forget the importance of a good hairstyle. To embrace the celestialcore look, there are various ways you can add your hair to the design. Some hairstylists opted for more obvious looks that appeared more like art than hair, while others went for slicked, ethereal hairstyles. Depending on your interpretation of celestialcore, you can opt for either for the perfect hairstyle. Wet hair will also give you the appearance of having emerged from an other world, making it an easy trend to adopt in your daily life.
Celestial brows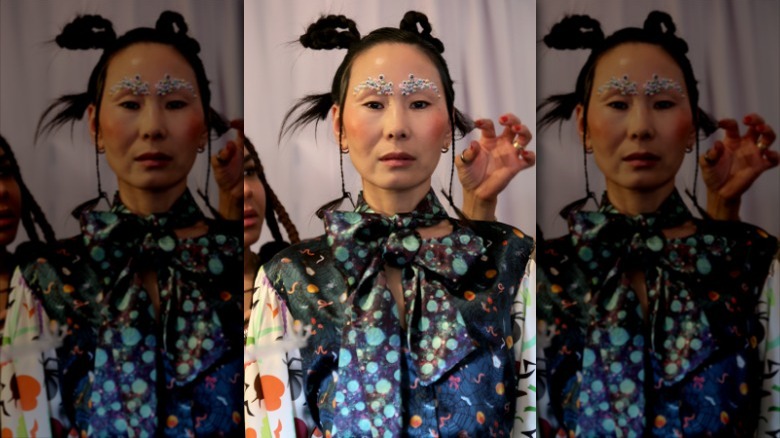 Michael Loccisano/Getty Images
You can't have a celestialcore without some face accessories in the form of gems or pearls. Brands like Melke incorporated pearls and 3D accessories into their looks as a seamless way of adding some whimsy to an otherwise simple makeup look. Have fun with your makeup looks by adding face gems or pearls as a way to create a runway moment in your day-to-day.