What Is A Synergistic Qi Facial?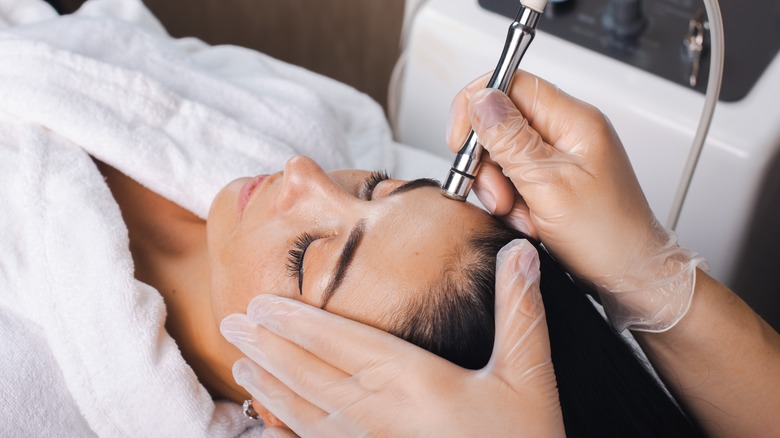 dekazigzag/Shutterstock
Facials seem to get more and more complicated each day — and more invasive, too. Sometimes they're downright intimidating, from microneedling to chemical peels, not to mention the aptly named vampire facial. (Remember that one? The one where they draw blood from your arm, separate it, and re-inject your own plasma into your face — oof!)
The idea behind most facials these days, and the reason they are so invasive, is that they aim to cause (controlled and minimal) injury to the face, so that the skin cells react accordingly and begin a healing and regenerative process that will ideally accelerate any improvements a client may seek. While this makes sense, not everyone wants to go through these types of treatments. Some may prefer a less invasive approach — one that will not require too much downtime to heal or leave bruising and flaky skin behind for days.
That is where the Synergistic Qi facial comes in.
What is it?
The facial is a Qi Beauty signature, and its practice comes all the way from Australia. The skincare brand advertises on its page its Qilosophy, which claims to use a bioelectric system to deliver energy to the skin and promote optimal skin performance and recovery.
The procedure consists of placing 24K gold micromagnets on the face to create an electromagnetic matrix. As Madalaina Conti, a New York practitioner of Qi Beauty, shared with Byrdie, "We are generating the energy or 'qi' required for biological recovery." By mapping out the patient's unique face and concerns with the small magnets, the facial promotes the renewal of cell-to-cell communication, aiming for the reversal of various skin concerns.
Its practice in the U.S. is limited, as practitioners who want to adopt the method require taking courses in Qi Education from the brand to acquire the proper certification. Conti is so far the only certified practitioner to provide the Synergistic Qi facial in the state of New York. You can go ahead and visit the Qi Beauty website to find your nearest Qi beauty practitioner.
Is it for everyone?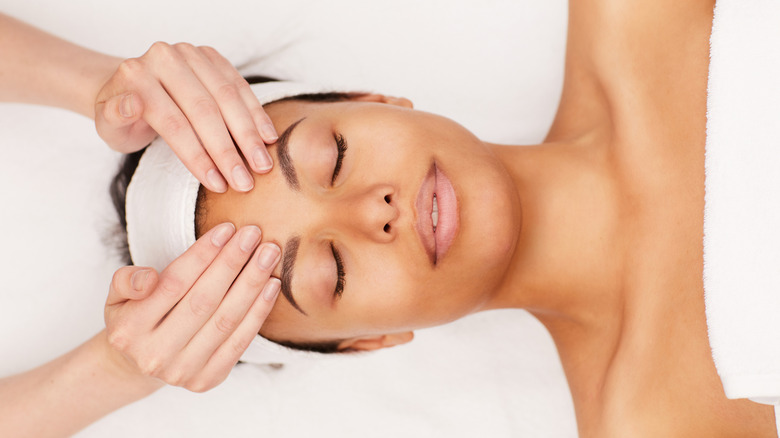 Seventyfour/Getty Images
Yes, it is! Because this facial aims to improve a wide variety of concerns — including acne, aging skin, and discoloration — anyone is welcome to try it out. The Synergistic Qi facial claims to reduce redness and inflammation, clear breakouts, smooth fine lines, plump skin, and improve the overall balance and functionality of the skin. With claims this strong, it's no wonder this trend is growing in popularity, and we'll likely see many more practitioners of it over the next few years.
The cost might vary across practitioners, but Conti offers a 60-minute Synergistic Signature Qi facial for $250. However, we encourage prospective clients to request pricing from their nearest practitioner before making a decision. Also, consider any gold allergies and other sensitivities that might influence your overall experience. Finally, be candid with your esthetician about any botox, fillers, and any other procedures you might have undergone within two weeks of a Qi appointment.