Rafaela Luzuriaga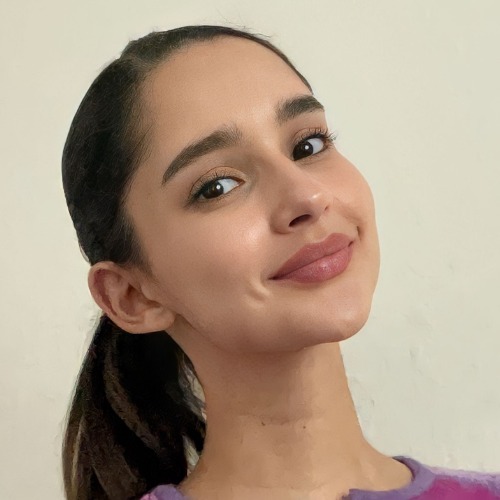 School
Savannah College Of Art And Design
Expertise
Skincare, Minimal Makeup Trends, Cosmetic Procedures
Rafaela is your go-to for all tips and tricks for acne-prone skin. She's had to try them all herself.

She has traveled to more than twelve countries and loves to immerse herself in the fashion of the locals. Her personal favorite cities to people-watch for style inspiration are Paris and Mexico City.

You could argue she spends too much time watching Jane Austen adaptations, but she would say it makes her extremely qualified to speak on the influence of period pieces on today's fashion trends.
Experience
Rafaela is a young, fresh-on-the-scene writer with a BFA in Writing. She received her writing education at an art and design university, where her proximity and involvement in fashion and design courses culminated in the perfect environment to foster good writing amid lots of inspiration. Shortly before graduating, she began writing daily content for Fizzy Mag. In the course of a year with Fizzy, she published countless beauty, wellness, and pop culture news.
Education
Rafaela has a BFA in writing from the Savannah College of Art and Design, where she also minored in fashion journalism and creative writing. Currently, she is focused on completing a master's degree in Composition, Rhetoric, and Digital Media.
Stories By Rafaela Luzuriaga