A Skincare Expert Tells Us The Trend That Will Give Us Glowing Skin In 2023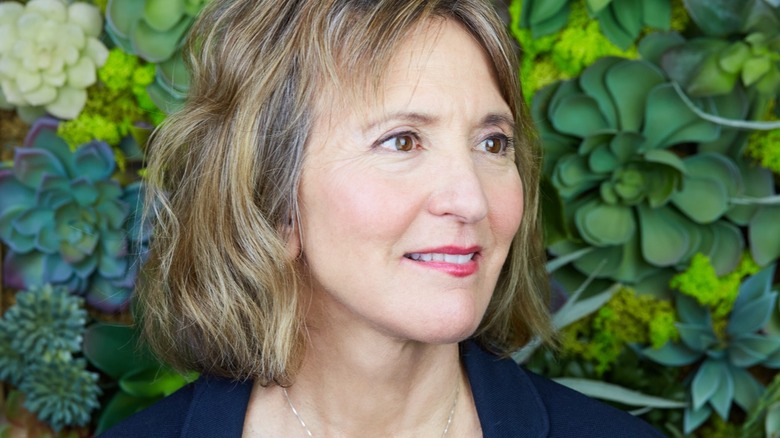 Karen Behnke
In an effort to be the healthiest versions of ourselves, many of us are seeking ways to spoil ourselves to the best ingredients in our food, beverages, and haircare. Similarly, makeup and skincare are areas where we can treat our bodies to the best products with the cleanest ingredients. In fact, Retail Beauty explains the clean skincare market is growing rapidly. In 2019, it was projected to reach over $22 billion by 2024, showing just how highly we prioritize quality skincare products.
Advertisement
Some of this growth is credited to social media platforms that set beauty trends, while others believe the growth in demand is due to companies making products with the consumers' desires in mind. Whatever is causing the clean and natural skincare industry to grow, we are here for it. After all, how we treat our bodies inside and out reflects in our self confidence, our overall health, and the way our skin shines.
With the many choices we have at our fingertips, it is hard to decide which skin products are essential and which skincare trends are actually worth buying into. To get to the bottom of it, we spoke to Karen Behnke, skincare expert and founder of Juice Beauty, a company known for its organic skin and makeup products.
Advertisement
Must-have skincare ingredients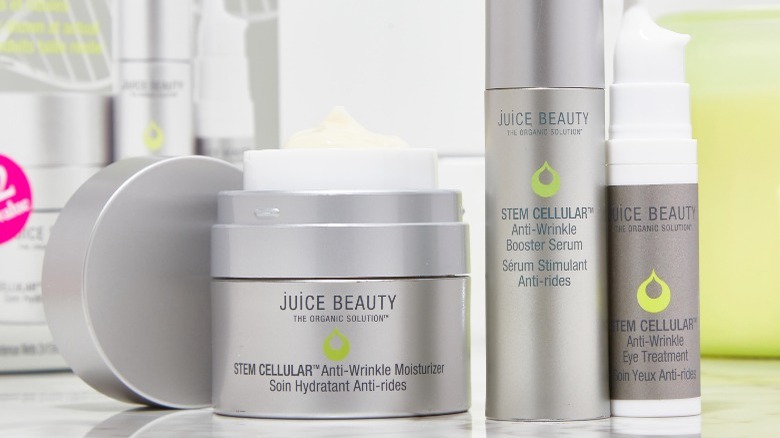 Juice Beauty
When searching for the best clean skin and makeup products, there are specific ingredients you'll want to look out for on the product's label. Karen Behnke explained to Glam that it's all about the glow when you are looking for quality skincare, and certain trending ingredients can help you to achieve that. "Antioxidant-rich ingredients fight free radical attacks on your skin to help restore, replenish, and give you a youthful glow," Behnke revealed. 
Advertisement
Antioxidants are trending thanks to the health benefits they provide our bodies with, and these same properties help our skin in tremendous ways. Antioxidants protect our cells and our skin from free radical damage that accelerate wrinkles and other signs of aging. Free radicals are such things as stress, smoking, sun damage, and processed foods. Not only do antioxidants fight against these irritants, but they also brighten up your skin tone and work to repair damaged or scarred skin. Buying products that are antioxidant-rich will give you that extra boost of hydration and glow, and Behnke knows this, which is why she introduced the Prebiotix SPF 45 Glow, Daily Multi-Tasking Moisturizer at Juice Beauty.
Advertisement
Ingredients to avoid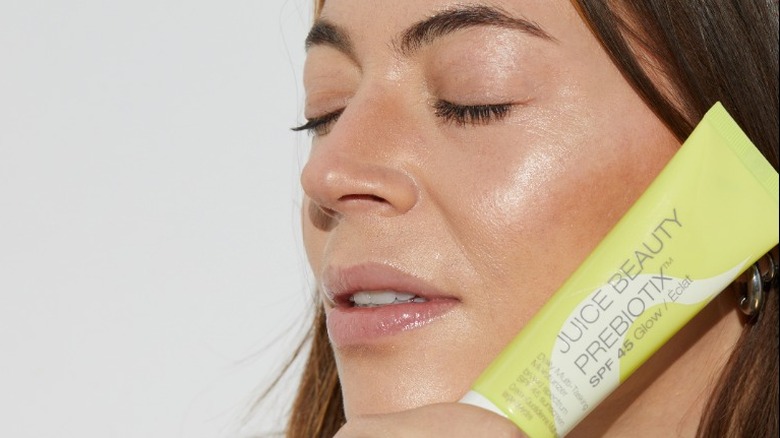 Juice Beauty
Just as there are essential ingredients to search for when reading your product's label, there are also ingredients to avoid. Although we may be drawn to products that smell great or are aesthetically packaged, you should really seek fragrance-free products. In addition, Karen Behnke suggests staying away from "synthetic dyes, silicones, dimethicones, and petroleum-based ingredients like PEGS." These ingredients can be toxic and irritate your skin. When you are searching for the products that will give you the most impressive results, Behnke recommends looking for the labels that include "as many organic ingredients as possible." Doing so will ensure that you are purchasing the highest quality skin care products that are rich in antioxidants.
Advertisement
Finding high-quality, clean products with safe ingredients may take a little longer. However, if you pause to read the containers of your skincare and makeup materials before purchasing, you are ensuring only the safest skincare products touch your skin.