The Reason Lip Plumpers Sting Isn't Too Hard To Bee-Lieve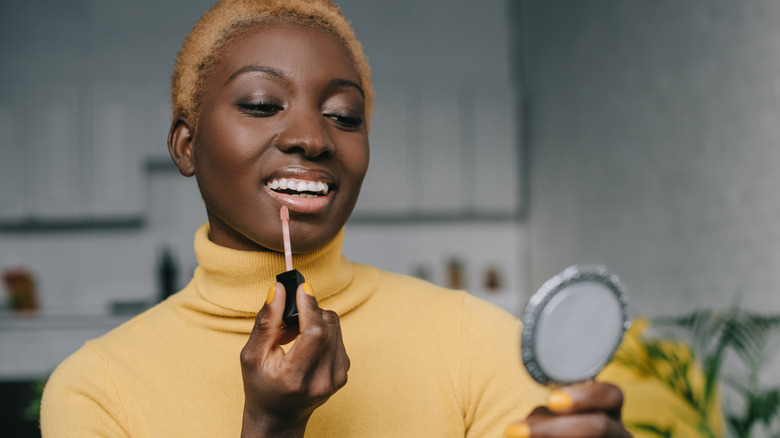 Lightfieldstudios/Getty Images
There is nothing wrong with wanting to bring more attention to your pout. For centuries, people have been wearing makeup with the purpose of making their lips look plumper than ever. In fact, there's even a hack to overline your lips for a plumper look. While lipsticks and lip glosses did the trick of drawing attention, cosmetic manufacturers would soon move on to the lip plumper. Lip plumpers, as the name suggests, are lip glosses that temporarily cause the lips to appear slightly bigger than they originally were. The effect usually lasts no more than a few hours, before going back to the original size.
When applying lip plumpers, some might notice that it's usually accompanied by a stinging sensation. This can be uncomfortable for some and unbearable for others, which is usually based on an individual's pain tolerance. According to Fashionista, when plumpers first came into effect they used ingredients like capsicum, cinnamon, and wintergreen to add volume to the lips. However, some lip plumpers have now traded those ingredients for a natural alternative.
Get bee-stung lips (literally!)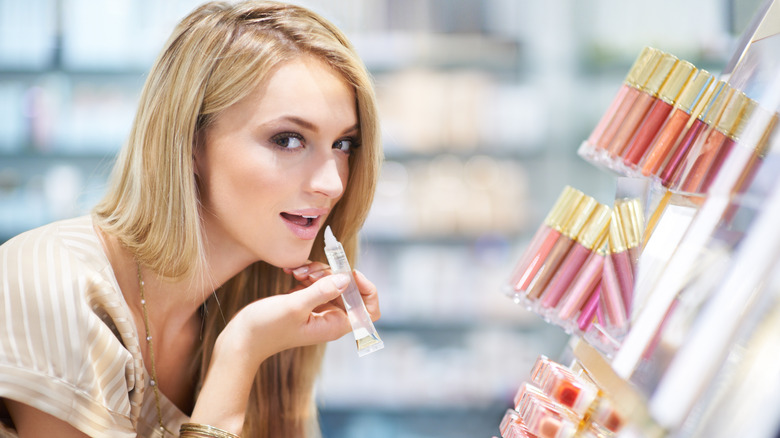 Urilux/Getty Images
With the resurgence of lip plumpers becoming the latest makeup trend, cosmetics companies decided to get creative with their ingredients. The goal of the lip plumper is to irritate the skin to create an instantly full and red appearance. To bolster that effect, some makeup lines have incorporated bee venom to make that goal a reality.
Joshua Zeichner, the director of cosmetic and clinical research in dermatology, explains to Self the choice to use bee venom. "The theory behind the use of bee venom products to plump the lips is that the ingredient fools the skin into thinking it has been stung, leading to inflammation," he told the outlet. It's important to note that not everyone can use lip plumpers with bee venom. If individuals have sensitive skin or are allergic to bees, it's best to steer clear of these lip products and look for less irritating alternatives. Furthermore, not all products contain bee venom, so be sure to double-check ingredient labels.
A softer approach to lip plumpers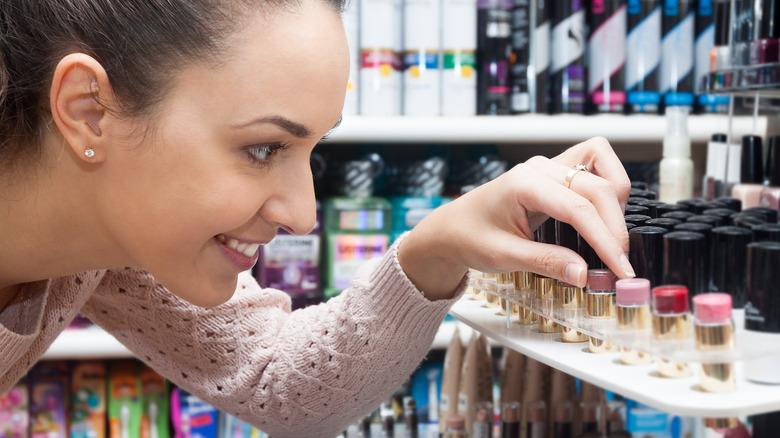 Caftor/Shutterstock
Not everyone is a fan of bee venom or other irritants when it comes to lip plumpers. Recently, manufacturers have found other ways to give customers a full pout. Hyaluronic acid has been the main ingredient in a lot of lip products, for instance. Healthline defines hyaluronic acid as a substance that is naturally found in the body and is responsible for retaining water within the skin's tissues.
According to research done by The National Center for Biotechnology Information, hyaluronic acid is a great ingredient for the lips. The ingredient adds firmness and volume to the lips, with the hope that there would be a significant difference over time, unlike other lip plumpers. These products still have the sting that comes with most lip plumpers without the drying effect that usually appears with their competitors. While nothing will double the size of the lips, lip plumpers are a great alternative for those who want a small improvement but aren't ready for the larger commitment of injectables.