Virgo: The Earth Sign's Major Weaknesses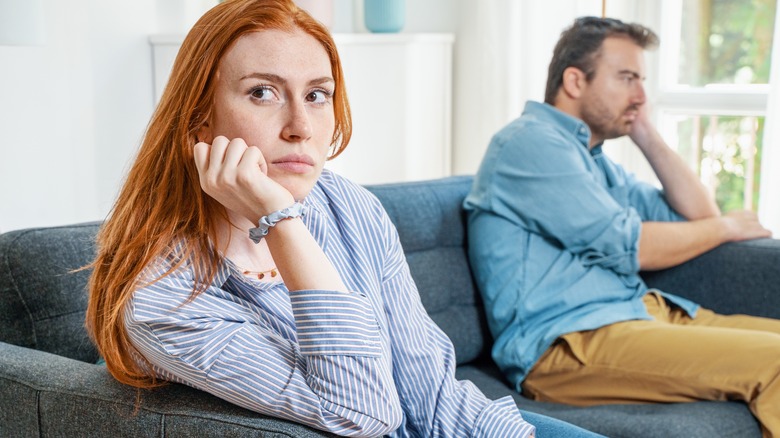 tommaso79/Shutterstock
As an earth sign, Virgo is practical, organized, and efficient. Virgos are known for their tidiness and ability to catalog like no other. They are also highly creative beings who are reliable and patient. They aren't quick to lose their cool and they tend to have a dry sense of humor. Embodied by the symbol of the virgin in astrology, Virgos represent modesty and a deep sense of humanity.
Advertisement
Those born between August 23 and September 22 are ruled by the planet Mercury which is associated with communication. It's likely that you'll find Virgos in careers of nursing, teaching, accounting, and editing.
Virgos may make wonderful parents, friends, and partners — especially for those who value a neat life. While we love many Virgos for their integrity and aligned way of navigating the world, there are a few areas in which they struggle — just like the rest of the zodiac. Let's take a closer look at Virgo's major weaknesses.
Virgos can be critical of themselves and others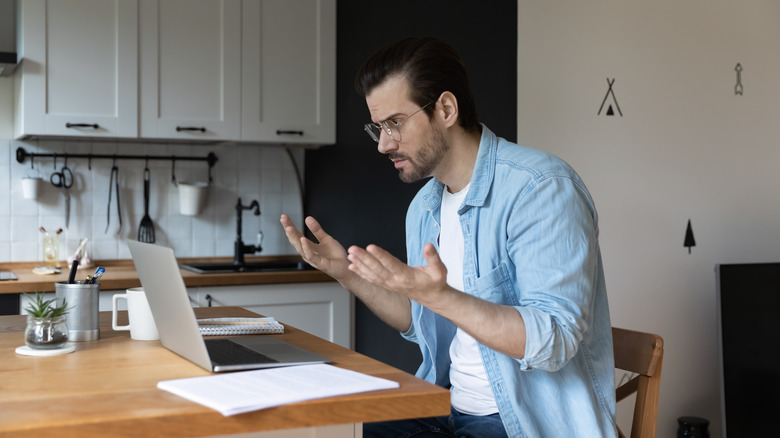 fizkes/Shutterstock
It may be a lifelong lesson for Virgos that not everyone is looking for constructive criticism. And while they truly can't help but simply see a more efficient way to meet a certain goal, they may also struggle to understand that their way isn't the best or only way. And this critical eye isn't just directed at others.
Advertisement
Many Virgos have an internal critic that won't let up — which can be exhausting. And it's important that we have compassion for this dynamic of the Virgo mind which we all experience occasionally — since we all have influences from the twelve zodiac signs even if we don't have planets in each one.
While Virgos are grounded, practical beings, they too have an idealistic nature just like some of the more dreamy placements — ahem, Pisces. However, the difference is Virgos will often take concrete steps to bring their vision into the physical realm, instead of endlessly yearning for things to be different.
They may struggle with perfectionism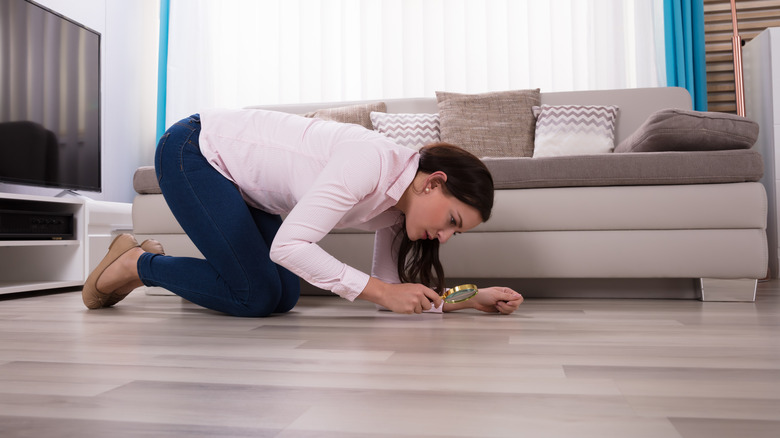 Andrey_Popov/Shutterstock
Most of us know that perfection is not only unattainable, but the chase for a perfect life can be quite damaging – which is one of Virgo's major pitfalls. If they can't be the best, many Virgos won't play at all — which can lead to self-isolation and feelings of unworthiness.
Advertisement
If they notice one small mistake in an otherwise beautiful project they've completed, that single eyesore may be all they can think about and, in turn, they lose out on the feeling of victory they should be experiencing for their efforts. It's key for Virgos to embrace authenticity over perfection and to see both themselves and others as whole, beautifully flawed beings.
Depending on the rest of the birth chart, some Virgos will have a magazine-worthy home and others may live a bit more loosely in terms of organization, but know there is likely still a specific structure to the disarray.
Some Virgos have a tendency to nag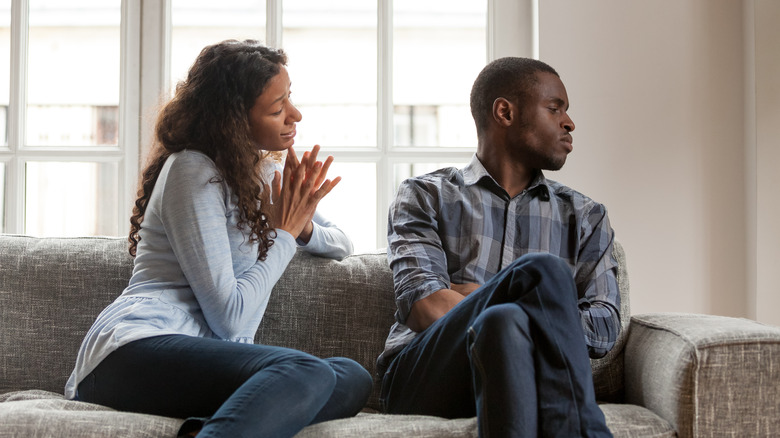 fizkes/Shutterstock
This earth sign certainly doesn't intend to sound like a broken record, but as they scan their environment for anything out of step, many Virgos can't help but remind those around them of how it could all be flowing more smoothly. A more evolved Virgo may have become aware of their knee-jerk reaction to nit-pick the world around them and instead may indirectly hint at flaws or jobs poorly executed.
Advertisement
To offend or criticize isn't typically the route they wish to take, but if you're in a relationship with a Virgo, you may need to remind them not everyone reaches their goals in the same manner, and success can take on a lot of different faces. 
If under a lot of stress, some Virgos can veer into hyper-controlling territory — which isn't fun for anyone. The lesson here is for Virgo to focus on their own growth and goals and leave others to work on themselves. "To each their own" is the lifelong motto Virgos should aim to embody and, in turn, become more balanced and content.
Many are workaholics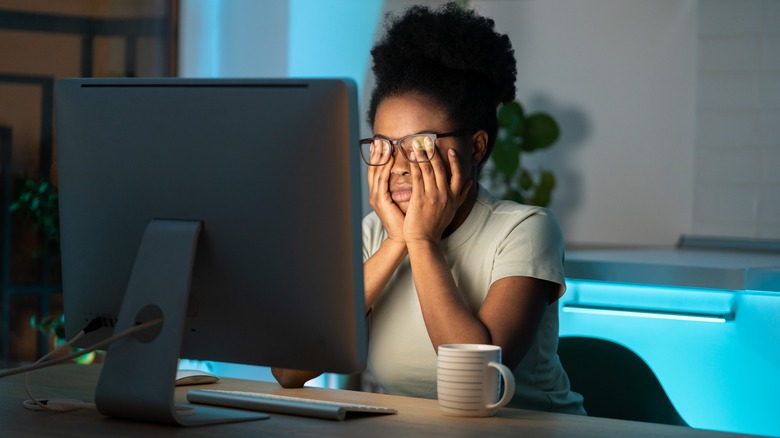 DimaBerlin/Shutterstock
Being dedicated to your work and purpose is not inherently a shortcoming, but occasionally Virgo can use work to avoid facing deeper issues in life that may need addressing. If you're buried in projects and deadlines, you typically have an easy out for other obligations in life that may take more emotional work and could leave Virgo feeling as if they aren't in control at the wheel — which is truly out of their comfort zone. If you have a Virgo in your life who you care for deeply, remind them that it's okay to hang up the work tools for a bit and enjoy life's pleasures and leisurely activities.
Advertisement
It's possible that Virgo may also find themselves trapped under a mountain of work because they don't have the skill of asking for help or delegating. It's tricky to dictate a duty to another when you feel you'll have to redo it yourself anyway. Admitting to themselves that it's more than okay to need assistance is a big step for Virgo, and if you see a Virgo in your life attempting this, be sure to acknowledge them.
They can be cold and withholding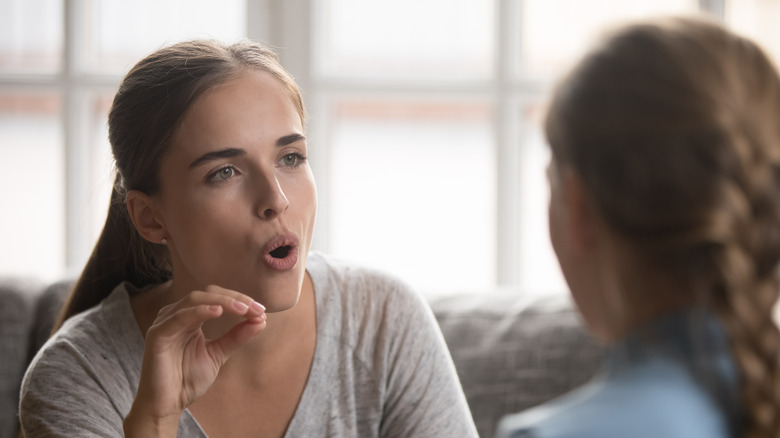 fizkes/Shutterstock
If a Virgo feels hurt, undermined, or humiliated, they may turn a cold shoulder. We all handle anxiety, rejection, and hurt in different ways and if you're close with a Virgo, remember that their hard exterior and withholding energy is far more about them than it is about you. It's their way of processing and protecting themselves.
Advertisement
If you come home to the Virgo in your life angry-cleaning the kitchen and alphabetizing the spice cabinet, try not to jump to any major conclusions. This is likely their quickest path to stress relief and isn't necessarily a passive-aggressive expression toward you.
For many Virgos, their reserved nature is a part of their core, so attempting to force them out of their shell when they're upset might not yield results. Allow them the space to come to you on their own terms, more regulated, open-hearted, and ready to communicate in the conscious manner they are so very capable of.