BodCon2023: The Fashion Industry Is Failing The Plus-Size Community (Again)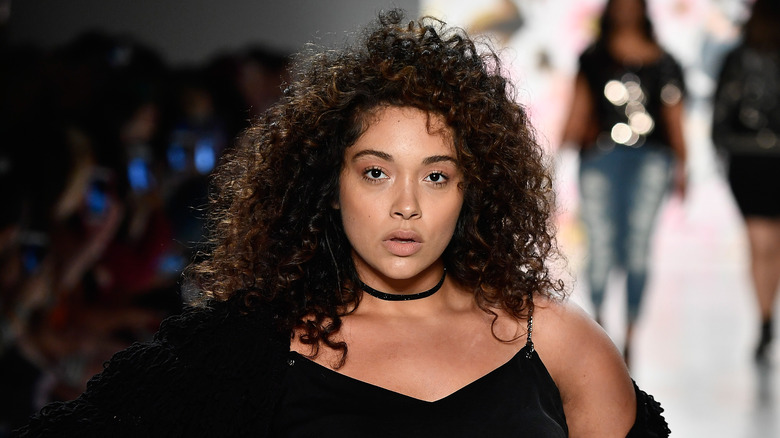 Frazer Harrison/Getty Images
It's no secret that the fashion industry is slow to change. Although New York Fashion Week held its first show in 1943, it wasn't until 2013 that a plus-sized fashion line by designer Eden Miller debuted on its runways. "It is a responsibility that I feel to make space for other relevant, worthy plus-sized lines to come in the door and show as well," Miller told Today at the time. After Miller's revolutionary appearance, fashion events experienced a period of reinvention — by the mid-2010s, even straight-sized fashion houses were featuring plus-sized models in their shows. Finally, it seemed that the industry was listening to consumers and embracing body positivity.
Advertisement
There are obvious signs of change in the world of fashion, from extended-size offerings to the arrival of midsize mannequins on store floors. However, the cultural shift toward self-love and body confidence hasn't resonated with everyone. Despite fashion lines claiming to support inclusion, many body-positivity activists have witnessed disturbing evidence to the contrary as of late. On the runways of fall/winter 2023 collections at NYFW, plus-size models were noticeably absent, a striking departure from recent years. At The BodCon 2023, the world's largest annual body confidence conference, models and influencers had one question: why is the fashion industry turning its back on inclusivity?
Some curve models say body acceptance is now nonexistent in the fashion industry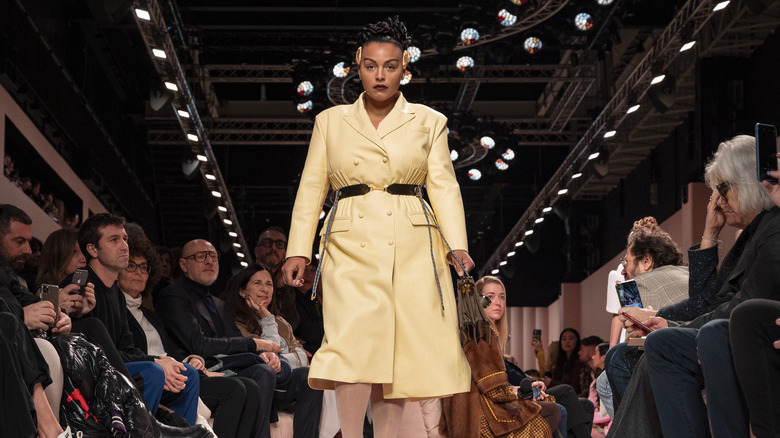 Pietro D'aprano/Getty Images
In the eyes of curve models, the sudden loss of plus-size representation in fashion circles has been especially jarring. "2018 to 2020 was the golden era of body acceptance on the runways. I was so involved in fashion week — and not just invitations, but wanting to go and just feeling celebrated," body-positive influencer Stella Williams told The BodCon audience according to a Glam reporter. "After 2020, when things started to pick back up, [it was like] where's the body acceptance? It's nonexistent, to the point that I haven't been to the last three NYFWs." The sentiments shared by Williams were echoed by several speakers at The BodCon 2023. At a time when the self-love movement seemed to be hitting its stride, the move to exclude plus-size models feels painful and exploitative to many.
Advertisement
The issue of tokenism, or using body positivity for profit, is one that's plagued the fashion industry for years. "Victoria's Secret ran a really big campaign last year with plus-size bodies, and everyone's like, 'yeah, five years too late,'" said Williams. After facing backlash over its lack of diversity, the struggling lingerie brand recently announced plans to reintroduce the Victoria's Secret Fashion Show following a four-year hiatus. During the Victoria's Secret Fashion Show's absence, Rihanna's Savage X Fenty Show has resonated with body-positive fashion fans, thanks to an unwavering commitment to inclusivity.
Amid ongoing struggles, curve models remain hopeful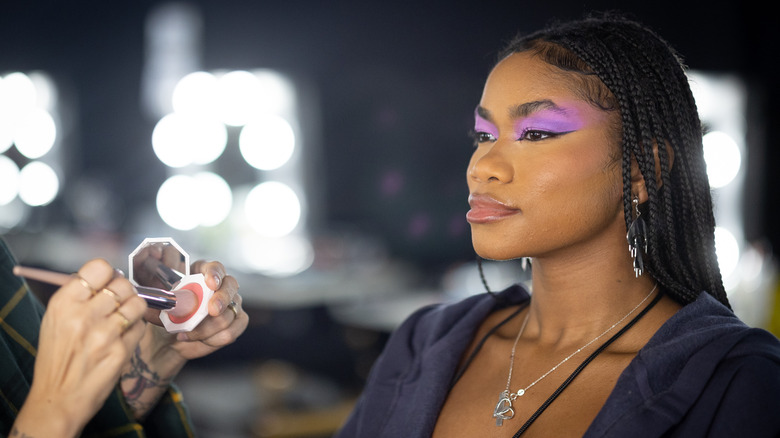 Emma Mcintyre/Getty Images
According to Ella Halikas, a Los Angeles-based content creator and curve model, the lack of body diversity in the fashion industry is staggering — both on the runway and behind the scenes. "We have come such a long way, but we still have so much farther to go. Winter fashion week was a really big wake-up call. Not one person [looked] remotely like me on the runway. And not only that but the influencers and the people that they're putting in the front row — none of [them] seemed to be bigger than a size two," Halikas told The BodCon attendees according to a Glam reporter. Furthermore, Halikas has even observed discrimination toward plus-size models while on the job. "I've been to events where the photographer doesn't shoot the curvy girl, and they overlook us," she recalls. Today, Halikas makes it a point to discuss the importance of inclusivity on set when approached by fashion lines.
Advertisement
After working with renowned clothing lines like Savage X Fenty and SKIMS, one curve model, Alexa Jay, has little patience for tokenism from brands. "I get reached out to all the time by brands that don't carry my size. They value us [as plus-size models] — and so they want us to make them money, but they don't want to put in the work to actually be inclusive," Jay told The BodCon audience. As a fierce advocate for body positivity, Jay shares empowering advice for up-and-coming curve models: "If there's a company that finds it offensive for you to ask for more inclusivity, then that's not a brand you would want to work for in the first place."