Ana De Armas' Attempt To Channel Marilyn Monroe At The 2023 Oscars Literally Falls Flat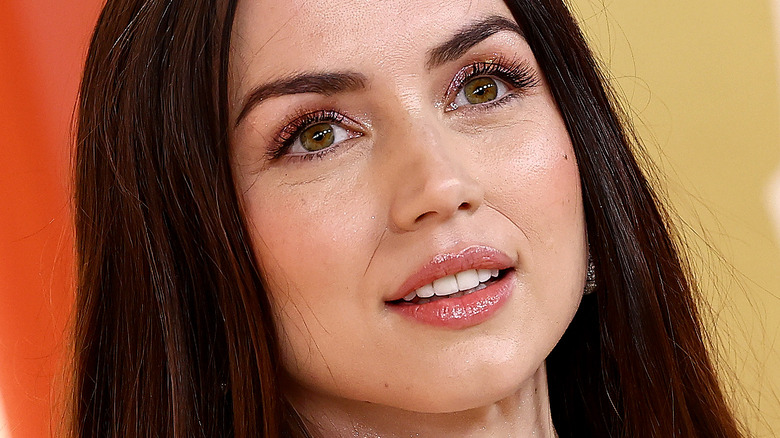 Arturo Holmes/Getty Images
When Kim Kardashian wore a replica of Marilyn Monroe's famous nude, sequined "Happy Birthday, Mr. President" dress to the 2022 Met Gala after walking the red carpet in the original, the entire world gasped. Filling the shoes — or the dress — of the most iconic pinup-girl-turned-movie-star of all time is not an easy feat. In fact, many would say that Monroe's unique beauty, humor, personality, and resilient spirit are something so close to being sacred that a re-creation of any kind shouldn't even be attempted.
Regardless of the popular opinion, there seems to be an attempt at a nod to Monroe spotted during at least one high-profile event every year. At the 2023 Academy Awards, this attempt belonged to best actress nominee Ana de Armas. Unfortunately, it was no more successful than those that came before it — or those likely to come after it. Here's where the young starlet's vision for her Oscars look ended up falling flat. 
Ana de Armas' look didn't live up to Monroe's iconic sex appeal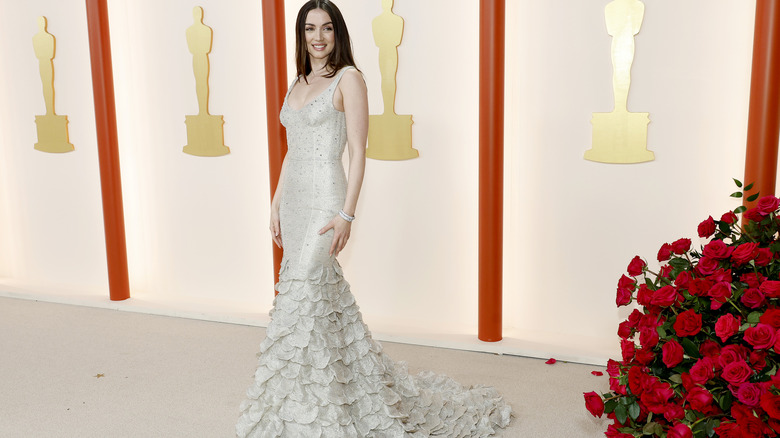 Mike Coppola/Getty Images
Ana de Armas, nominated for her role depicting Marilyn Monroe in the Netflix movie "Blonde," surely wished to give one last nod to Monroe as she competed for best actress. However, the differences between her look and the icon's certainly stand out — and not in the best way.
First, Monroe was well known for her big, ultra-voluminous, bouncy blond bob. Armas' flat, dark, center-parted style was in stark contrast. Monroe's looks were also famously curve-clinging, while Armas' gown looked more structured, cinched, and modest. While the sparkles definitely give the dress that extra oomph, it falls flat when compared to Monroe's iconic looks.
Armas attempted to add her own flare to the look, resulting in playful flowery ruffles at the bottom of the gown. While that extra touch gives a romantic vibe, it just didn't scream Monroe-level sex appeal. Let this be another lesson in embracing your own unique style rather than opting for imitation, even when your intentions are most honorable.