All The Oscars 2023 Fashion Trends You'll Want To Copy ASAP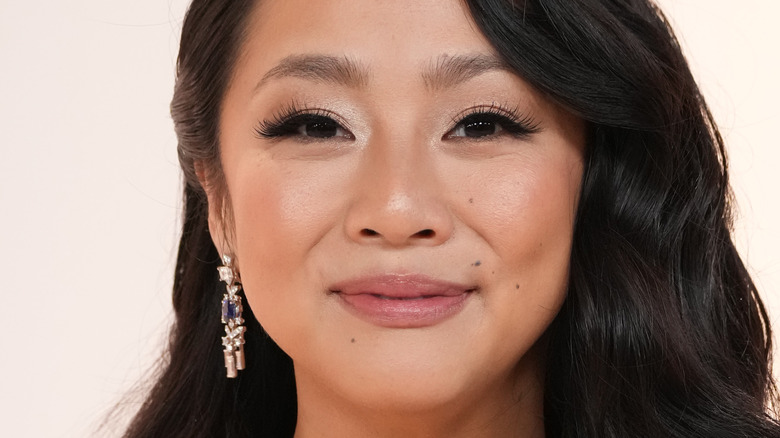 Kevin Mazur/Getty Images
The 2023 Academy Awards may be the premiere celebration for films and the cast and crews that bring them to life, but it's also become known as one of the best fashion events of the year. Many stars brought their A-game to the show. A few of the best 2023 Oscars looks included Fan Bingbing, who stunned in a glittering dress with a gorgeous green cape, and Angela Bassett, who wowed in a bright purple gown crafted by Maschino.
Advertisement
Sure, many of us don't have events like the Oscars to attend in stunning gowns paired with the elaborate products from the luxe gift bags each nominee scored just for attending the event, but that doesn't mean these looks can't be copied. There were several trends on the champagne carpet this year that you will want to add to your closet this award season and beyond, regardless of whether you're in Hollywood.
Corsets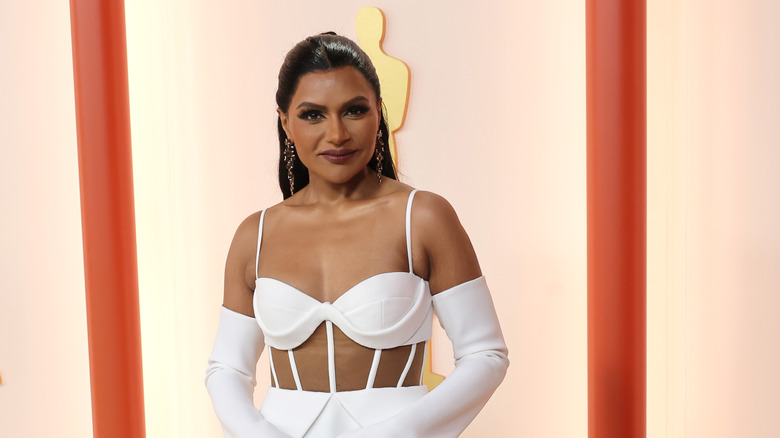 Mike Coppola/Getty Images
Corseted gowns were all the rage at the Academy Awards this year. Most notably, the star of the upcoming "Little Mermaid" film, Halle Bailey, hit the champagne carpet wearing a stunning Dolce & Gabbana creation of Tiffany blue tulle and a structured corseted top. This look perfectly displayed the trend.
Advertisement
Bailey wasn't the only star to rock the corseted look. Mindy Kaling looked chic in a more daring gown with corset cut-outs designed by Vera Wang. This trend is a versatile way to step up your spring wardrobe. To re-create it yourself, pair your corset with trendy flared jeans for a relaxed yet sultry look. 
Shoulder-showing ensembles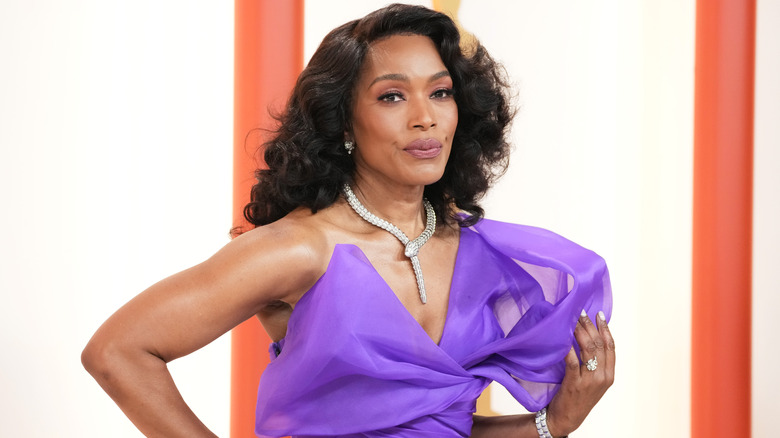 Kevin Mazur/Getty Images
If you're anything like us, you saw Angela Bassett's one-shoulder frock and instantly wanted to find a dupe of your own. She was far from the only celeb showcasing the trend. Cara Delevingne was photographed on the carpet in a blood-red, one-shoulder gown, further encouraging us to find a copy to add to the cart.
Advertisement
This look is easy to copy, and you can dress it up for your own red (or, rather, champagne) carpet moment or for a night out with friends. For a casual look, find an off-the-shoulder blouse and pair it with your favorite pair of trousers. 
Embellished blazers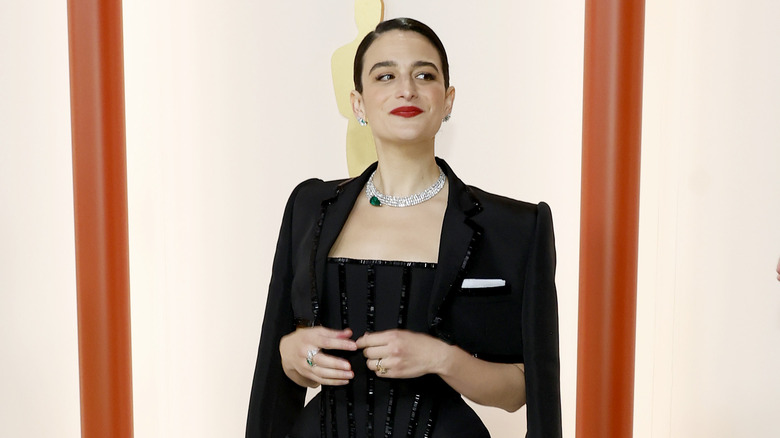 Mike Coppola/Getty Images
There was a major trend amongst the male stars on the carpet this year. However, we're never one to keep fashion on a gender binary. Actors like Jay Ellis could be seen wearing wonderfully embellished blazers, and we think this is a trend you should copy stat!
Advertisement
A blazer with a fun pattern or beaded details like the one Ellis wore would be perfect for the office or a date night. Or, you could style it like Marlee Matlin or Jenny Slate above, who both paired a blazer over their beautiful black gowns.
Plunging necklines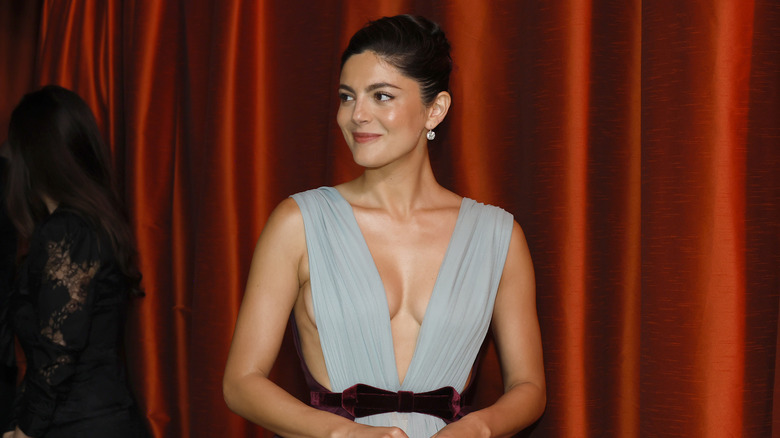 Mike Coppola/Getty Images
Plunging necklines are stunning, and there was no lack of the trend at the Academy Awards this year. "Top Gun: Maverick" star, Monica Barbaro, made the style look incredible with a blue bodice and a dark purple skirt.
Advertisement
When styling your own low neckline, you're not going to be restricted to a gown. This trend can be dressed up like you're headed to the Oscars or styled more casually as your new everyday, running-to-Target-to-grab-some-oat-milk look. This trend is sure to pop this spring.
Puffy sleeves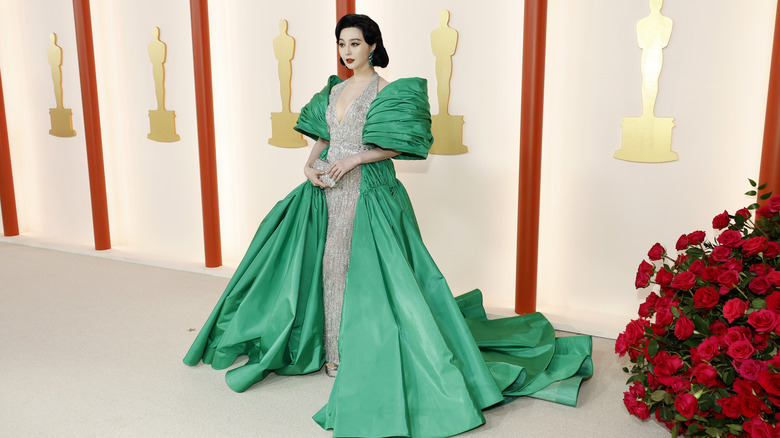 Mike Coppola/Getty Images
While some may have thought they would never see the day puffy sleeves come back in style, some of the biggest names in the entertainment industry proved them all wrong at the Oscars, and we are here for it.
Advertisement
Of course, Fan Bingbing had our favorite puffy-sleeve look for the evening, which she featured on her gorgeous, deep-green cape. Florence Pugh had a unique take on the look, with her sleeves dipping down to her elbows over shorts, which wasn't exactly a trend on the carpet but had people talking.
Eye-catching sequins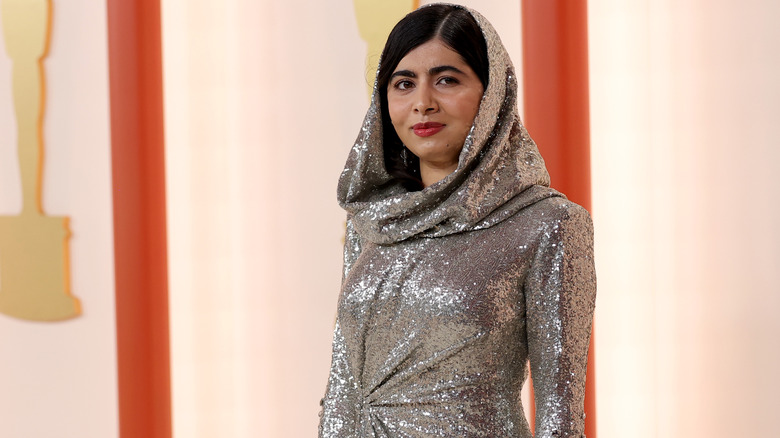 Mike Coppola/Getty Images
When it comes to award shows, especially the Academy Awards, there is no shortage of sparkle and glam. However, this year, a major trend was gowns adorned with sequins. There is one look that stood out above the rest, and that belonged to activist Malala Yousafzai, who brought a unique take on the classic trend.
Advertisement
Jamie Lee Curtis, who won the Oscar for best supporting actress, was also seen combining trends, rocking both sequins and a corseted look. You'll want to copy her timeless look ASAP! Instead of rocking a sequin gown to run your errands, though (even though you totally could!), opt for a sequin jean jacket or top. 
Timeless black pieces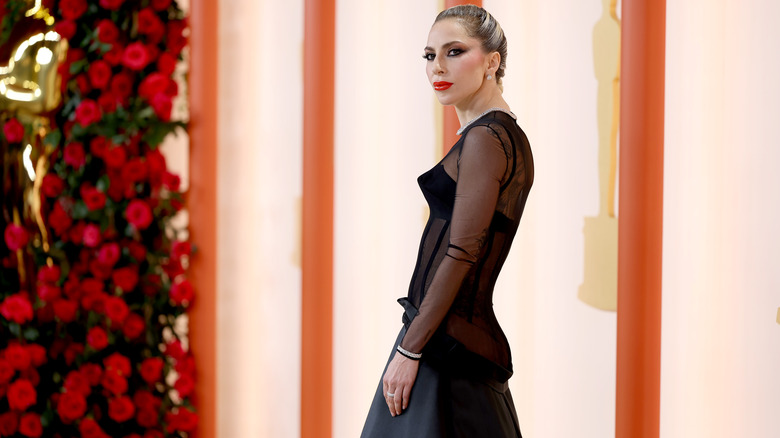 Mike Coppola/Getty Images
There was a wide variety of color palettes on the champagne carpet this year, but no shade was repeated more than black. This timeless color is by far the most versatile trend of the event. Some stars, like Lady Gaga, wore a classic black gown (that also featured a corset!). This look was stunning and sophisticated.
Advertisement
However, others brought their own flare to the color. Jessie Buckley of "Women Talking" wore a more extravagant version, with a semi-sheer bodice adorned with florals and texture. You can never go wrong with a little black dress!
Pops of color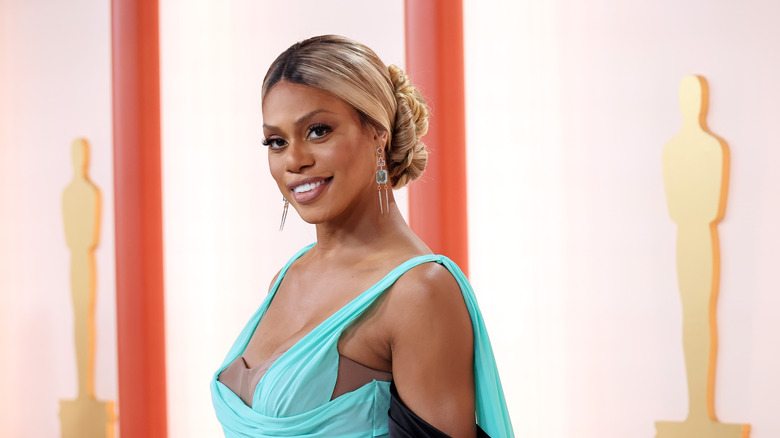 Mike Coppola/Getty Images
While many stars may have opted to wear black gowns and jackets to the 95th Academy Awards, others chose to get into the spirit of spring with their best pastel ensembles. Tiffany blue was trending, with both Halle Bailey and Laverne Cox wearing the shade.
Advertisement
Pinks were all the rage, too, with Hong Chau, Allison Williams, and Stephanie Hsu styling different tones. Adding a pop of color to your spring wardrobe is a must, and these stars should be your inspiration.
Capes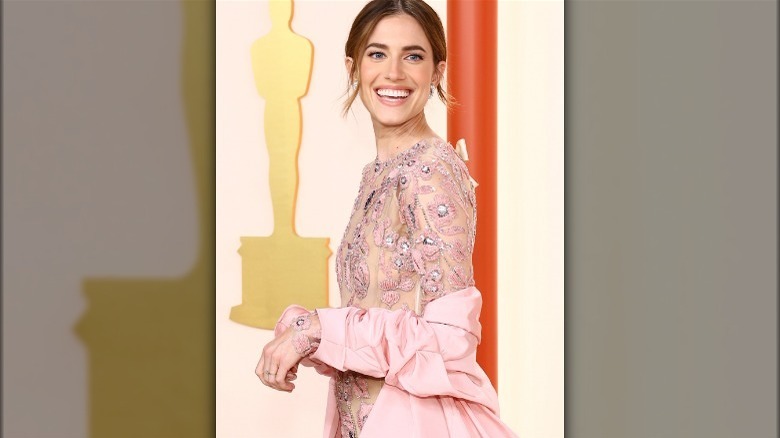 Arturo Holmes/Getty Images
Looking at gorgeous gowns will never get old, but it was fun to see some of this year's nominees show up with more unique looks. One of those trends was the cape. There were several incredible versions of the garment on the carpet.
Advertisement
Allison Williams styled a flowing cape over the top of her floral dress, and Ashley Graham, whose fun black cloak perfectly highlighted her mesh two-piece. This is another trend you can copy with your own take on the look.
Long, gorgeous sleeves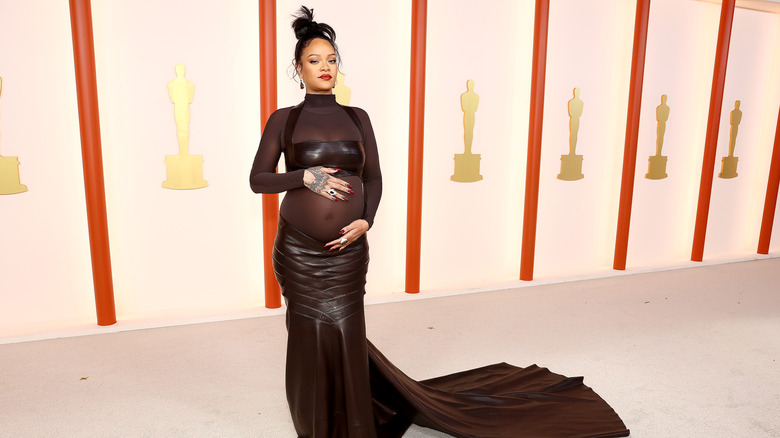 Arturo Holmes/Getty Images
Sleeveless gowns have become synonymous with major award shows like the Oscars. However, this year, a few of the biggest names in show business showed up wearing beautiful dresses that showcased long and flowing sleeves.
Advertisement
Rhianna stunned in a black, long-sleeve dress. Her look featured a more fitted sleeve, while others like Eva Longoria, chose a more looser, flowy look. Copying this look will be both easy and fun, as a dress with sleeves can be styled in so many ways.