The Makeup At The 2023 Oscars Didn't Dazzle. Here's How We Would Have Upped The Fun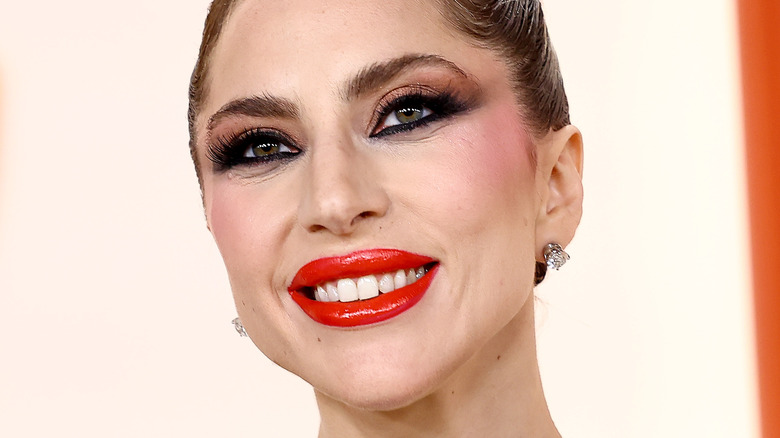 Arturo Holmes/Getty Images
When it comes to glamorous fashion and beauty, the 2023 Oscars ceremony wasn't exactly groundbreaking. From the hairstyles to the outfits and shoes to the makeup, the real theme of the night was playing it safe and avoiding risks at all costs. This, of course, may be an overcorrection brought on the by the endless controversy that surrounded the award show's slap heard 'round the world last year. Maybe, if we're lucky, the lack of major drama will mean that we'll go back to seeing some envelope-pushing next year. Only time will tell.
Advertisement
In the meantime, we've selected a few of the most visible stars' makeup looks to showcase as examples of the night's overall underwhelming vibe. Then, we'll spell out how we'd tweak each look to add a little more visual interest and general pizazz. Here's a rundown of what we got and of what we wish we would have gotten instead. 
More colorful makeup could've heightened Florence Pugh's black and white hair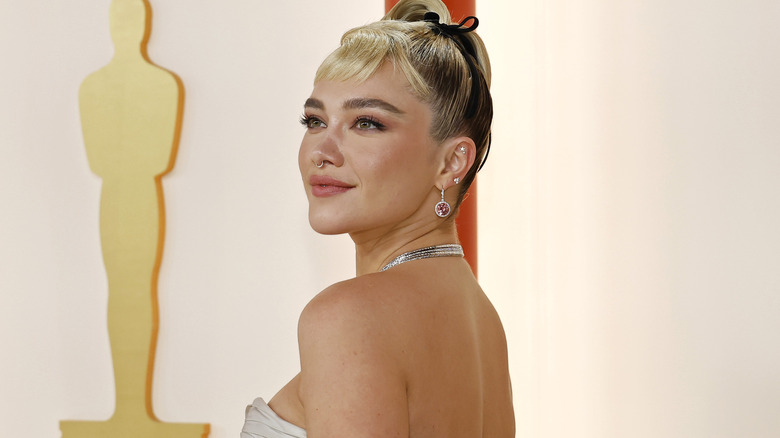 Mike Coppola/Getty Images
Florence Pugh absolutely killed it with her hair, and she was one of the only stars who dared to get anywhere near creative with her look. Unfortunately, her elaborate curved bun and faux bangs couldn't help but leave her makeup looking a little bland in comparison. Pugh embraced a bold brow and stuck to safe neutral eyeshadow, understated lashes, and a subtle pink lipstick.
Advertisement
While it's typically solid advice to skip bold makeup when you're rocking out-of-the-box hair, this is the Oscars! Fashion and beauty rules are made to be broken at high-profile events like this. We say, go all out. We would have loved to see a bold red or purple lip, at the very least, to add even more dramatic flare to the star's poofy metallic gown, oversized necklace, and unique hairstyle. A heavy blush moment would have worked wonders in this case, too, to prevent washing out from the light color of Pugh's gown. 
Elizabeth Olsen was hot, but she could have been on fire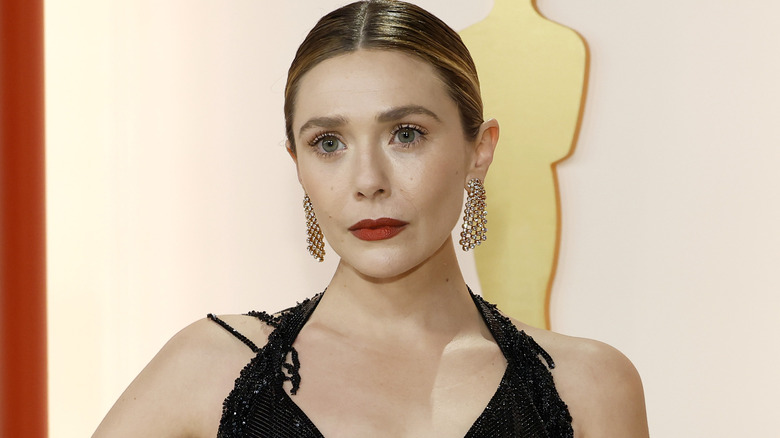 Mike Coppola/Getty Images
Elizabeth Olsen, little sister to America's most famous twins, kept her look extremely classic at this year's Oscars event. In addition to her shiny black flapper-inspired gown, she wore her hair in a plain center-parted low bun. Her makeup included nearly bare eyelids, fluffy brows, and classic, bright red lipstick. Was Olsen's look bad? It certainly was not. Was it especially interesting? Again, it was not.
Advertisement
This dark, sassy dress was practically begging more a more dramatic eye look. Keep the red lip, we say, and smoke out that eye. A black or silver smoky eye paired with a flapper dress and simple hair would have elevated this look from classic and forgettable to sultry and eye-catching. Bonus points would have gone out if that smoky eye included a smudged or diffused wing or cat eye. If ever there were a time to go bold with more than one feature, it's a fashion-forward event such as this.
Angela Bassett did the thing, but her makeup didn't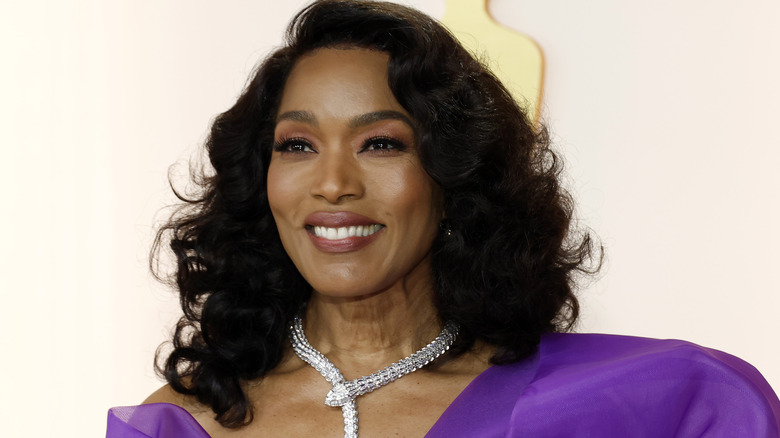 Mike Coppola/Getty Images
Angela Basset absolutely rocked her champagne carpet look from head to toe. Her gown resembled a collector's edition holiday Barbie doll in the best possible way. Her bouncy blowout curls were also completely flawless. However, her makeup left a little to be desired. Featuring a subtle pink eyeshadow surely meant to play off of her gorgeous purple-hued gown and a nude lip, the makeup just didn't really feel like it was really trying its personal best.
Advertisement
We would have liked to see the pink shadow that was swiped sparsely across Bassett's lids gradually blend into a dark and smoky pop of purple around the outer corners. This show-stopping gown was definitely begging for a stronger tie-in to the coordinating makeup look. Alternatively, a subtle purple graphic liner or mascara would have worked perfectly to give the glorious purple gown the nod that it truly deserved on Oscars night. 
Lady Gaga's lipstick could have accented her outfit better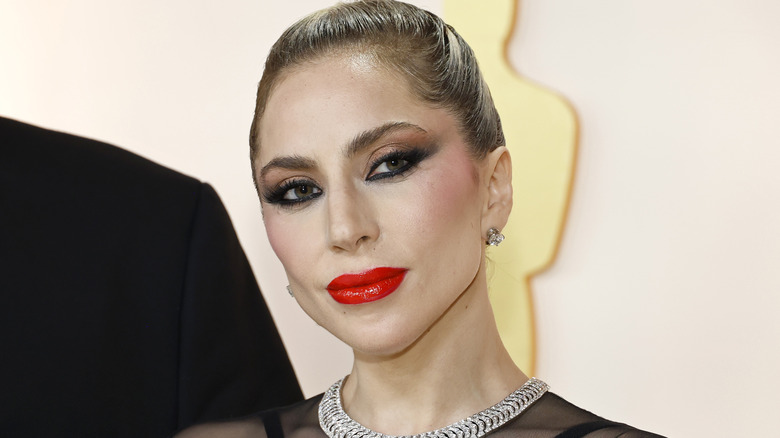 Mike Coppola/Getty Images
The legendary Lady Gaga graced the champagne carpet in a mostly sheer gothic black dress featuring a mini Madonna-style cone bra. Her hair was worn in a slicked-back low bun meant to accentuate her dark and brooding gown along with her classic vamp-style makeup. Gaga definitely stepped it up a little more makeup-wise than many of the other eventgoers but frankly, we expected more than the typical gold smoky eye and red lipstick.
Advertisement
We would have loved to have seen a little more of the goth vibe of the dress brought into the makeup look. Adding a bold, rebellious black lip would have tied in not only the gown but also Lady Gaga's well-known and much-admired identity as a bit of an outsider and an underdog. Some fun glitter or a dramatic lash could have provided another direction for this ensemble that was a bit predictable.