Relationship Expert Details Why Gen Z Is Forgoing Dating Apps In Favor Of Courting Friends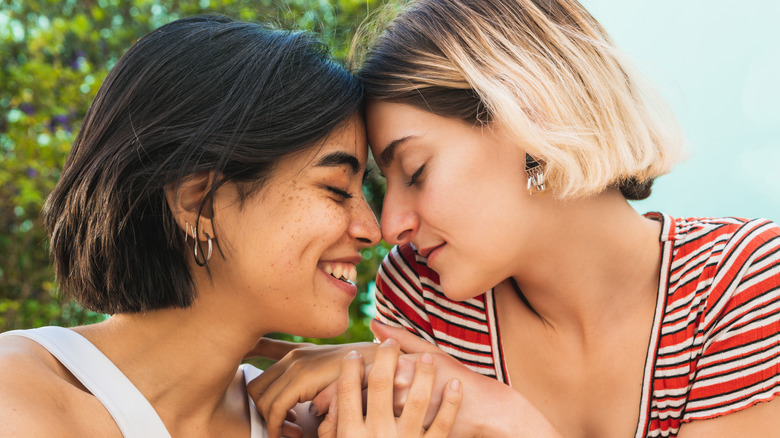 Mix Tape/Shutterstock
Move aside, old-timey meet-cute: For the last several decades, online dating has become the norm. Gen Xers had dating websites in the 1990s and early 2000s, and millennials swiped their way to love on dating apps in the 2010s. However, the tides may be turning. Gen Zers are emerging on the dating scene, after growing up with the internet and smartphones, and they're ready to embrace offline romance.
Advertisement
A recent survey by memoir-writing service StoryTerrace confirmed this, revealing that 59% of Gen Zers aged 18 to 24 say they prefer meeting in real life, the way their parents and grandparents did (via Daily Mail). Moreover, 68% say they've failed to find love on dating apps.
It makes sense that young adults may be frustrated with some of the toxic trends sparked by online dating, such as catfishing and zombieing. But what makes Gen Z ready to ditch apps for good, compared to their older millennial counterparts? To find out, Glam reached out to Tammy Shaklee, leading LGBTQ+ relationship expert, certified matchmaker, and president of one of the country's top LGBTQ-certified matchmaking companies, H4M Matchmaking. Here's how she says young adults today are approaching love in new — and old — ways.
Advertisement
Friendship comes first for Gen Z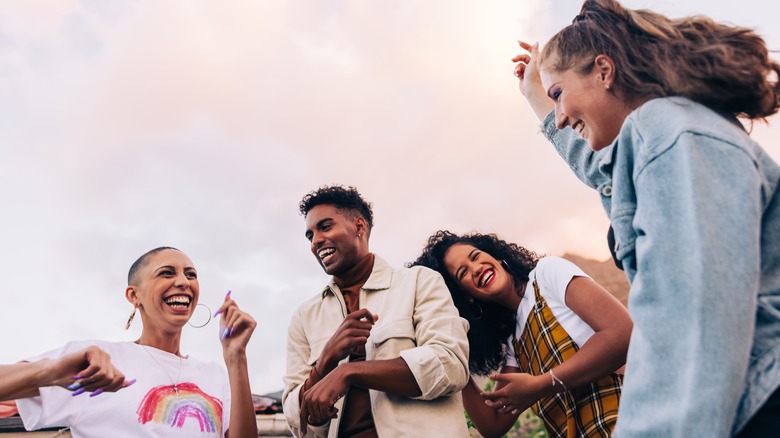 Jacob Lund/Shutterstock
Dating apps generally have one clear purpose: to help singles find their romantic (or, sometimes, sexual) match. Friendship is rarely part of the picture — something that doesn't mesh well with some members of Gen Z. According to Shaklee, friendship is a top priority for young adults. "At any age, ideally, you as a single find your squad and are grateful for a small or extended circle of loyal and trusted friends," she explains. "For the generation who grew up going to school dances as a group, who actively participated in public prom invitations and pro-equality advocacy together, there is a special bond developed among friends who provide a sense of trust, safety, and shared life experiences."
Advertisement
Gen Z, perhaps more than the generations that preceded them, expects relationships to be built on trust and honesty. In fact, a stat from Ernst & Young states that 92% of Gen Zers believe authenticity is "extremely" or "very" important — more important than any other value.
The fakery that sometimes happens on dating apps isn't compatible with young adults' desire for true friendship and connection. As Shaklee points out, "For younger Gen Z singles who grew up with all things technology and devices, the novelty of online dating apps and swiping may not have the same appeal as it does for older singles."
For young daters, friends make the best lovers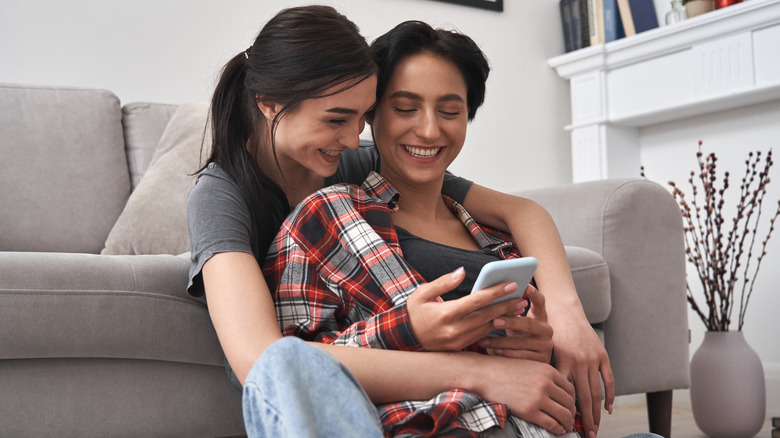 Ground Picture/Shutterstock
For a generation that values authenticity and friendship, it makes sense that social circles may be an ideal place to find love. Shaklee says this is especially true for LGBTQ+ Gen Zers. "Lesbian and queer circles are especially tight as they rely on each other for true support and understanding and to celebrate living their authentic lives. Naturally, that bond can often lead to romantic feelings and a growing attraction to someone so familiar and emotionally available," she shares with Glam.
Advertisement
By deleting their dating apps and looking for love within their friend groups, Gen Zers are reverting to a tried-and-true way to meet others, but with a twist. "Friends have become lovers for generations," notes Shaklee, but "the difference is this generation is proud to explore the array of those opportunities." With one out of five Gen Z adults identifying as LGBT (the majority of which say they're bisexual), falling in love with a same-sex BFF is more likely than ever before (via Gallup).
Gen Z may be onto something by turning to their already-established friendships for intimacy and connection, rather than swiping and sliding into inboxes in hopes of finding the One. Shaklee adds, "Why not first look 'close to home' instead of seeking love out in the whole universe?"
Advertisement