The Low-Key Difference Between Babylights And Highlights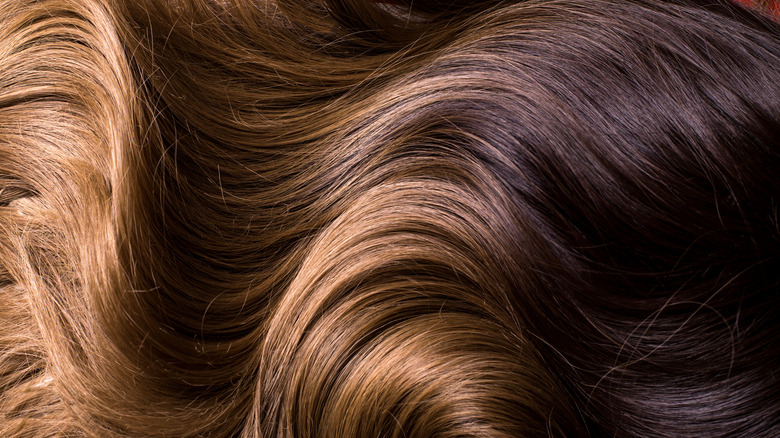 EJ Nickerson/Shutterstock
Going to a hair salon, completely unprepared but for a vague reference photo pulled from Pinterest, a vision, and too-high expectations is a universal experience. And thank heavens for the talented hairdressers who make that work for many of us. But we'd be remiss if we didn't point out that this is not always the case, and that some people have nightmare experiences at hair salons, usually due to a series of misunderstandings between client and stylist. So it really does help everyone involved if you have a clearer understanding of what you want when visiting a hair salon, especially if you want any sort of bleaching or coloring. Hairdressers might be miracle workers, but they are not gods and sadly can't read minds.
Here are a couple of subtle, minimally damaging, and always-flattering hair lightening techniques that you should know about if you want to sound more confident when asking for something specific at the salon.
What are highlights?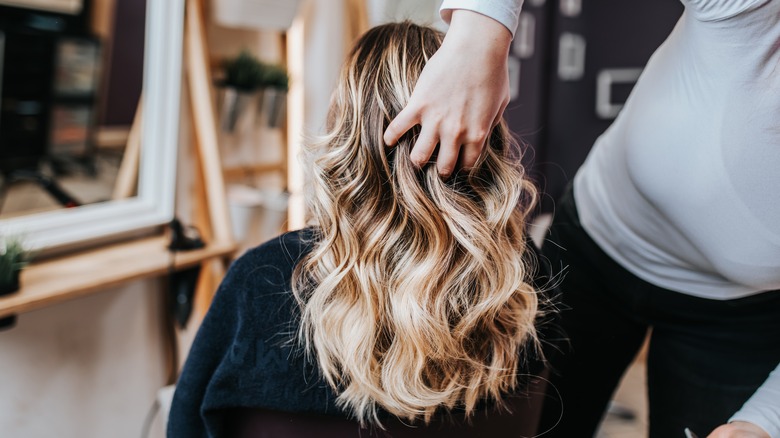 hedgehog94/Shutterstock
Highlights are the most conventional and common approach to lightening the hair without bleaching it entirely. They are a hairdresser favorite and popular among salon-goers. Unlike an all-around bleach, highlights are meant to add depth and dimension to your natural or base color. It can be done on top of any shade of brown and even some dark or dirty blondes. Typically done from the roots of the hair all the way to the tips for a visible contrast between the two colors, highlights blend nicely on a wide range of colors (via John Frieda). The results of highlights, when done by a professional, can last a couple of months, depending on the individual's hair growth speed. After that, retouches are commonly needed.
The process of highlighting only certain areas of the hair is meant to recreate the natural way sunlight hits the strands, resulting in a natural look and a brightness that endures in any lighting.
What are babylights?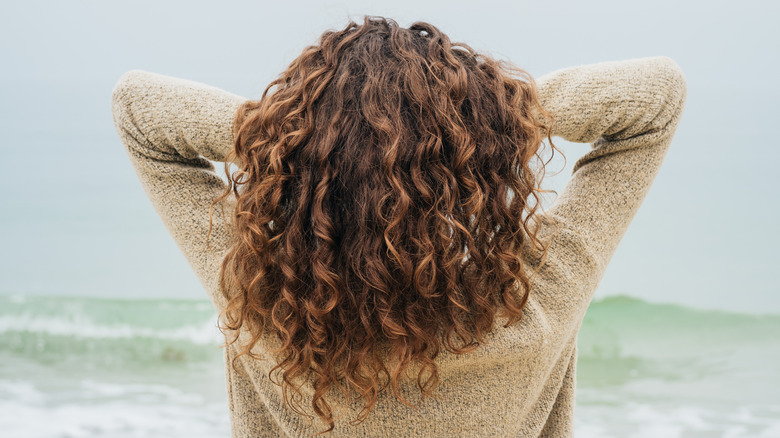 Iprogressman/Getty Images
Babylights are a similar concept to regular highlights, and just as flattering, but significantly more subdued. The name meshes the words baby and highlights, which perfectly showcases their differences —babylights are highlights, but smaller. Essentially, they are extra-fine highlights that aim for a subtle glow and overall brightening effect, without the need to bleach from root to tip.
The John Frieda hair care team explain that the difference lies in the placement of the foil through the strands, and the amount of hair undergoing lightening. Very fine locks of hair are strategically chosen, separate from each other, and then bleached lightly to achieve what is perceived as a natural, sun-bleached look. Think beach-bum chic, but salon-made. They are typically done around the hairline, the natural parting of the hair, and towards the ends. They require very little maintenance, and you can let your hair grow without worrying about your next salon appointment.
Highlights vs. Babylights: the pros and the cons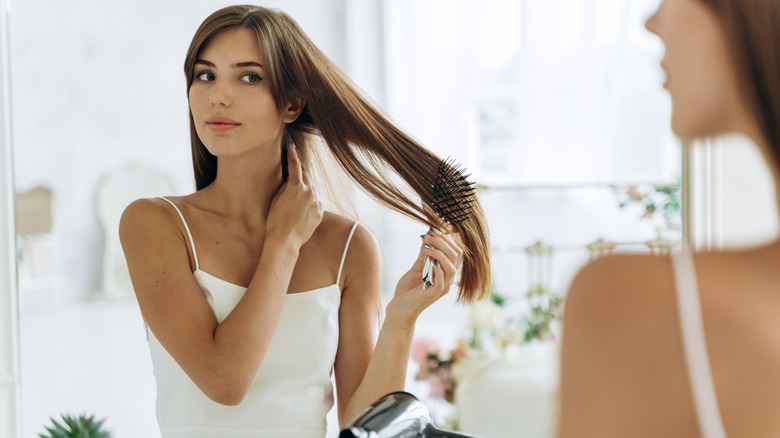 Sklo Studio/Shutterstock
As far as hair lightening techniques go, highlights and babylights both have their benefits, and some of these even overlap. Due to their similar approaches, they are both a great way to brightening up a darker base to provide a less drastic change than a full-bleach or all-over color might. Both highlights and babylights take a select few strands of hair, big or small, and bleach lightly with a foil technique to blend lighter hair pieces into the natural or base color.
Where do they differ? In the degree of lightening, and the effect of the added glow. Regular highlights are more prominent and cover longer strands and more area. They're meant to be noticed. They're flattering, but not exactly subtle. As for babylights, these are meant to blend into the base color better, which means they are thinner and more sparse than their alternative. They flatter without calling attention to themselves.
How should we choose?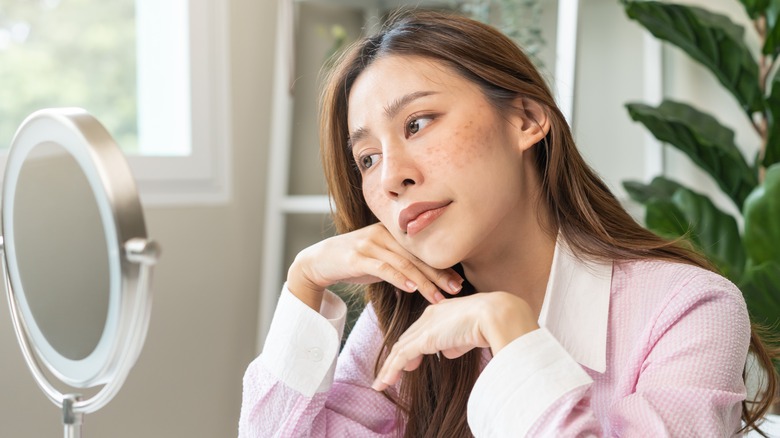 Kmpzzz/Shutterstock
What hair coloring you decide to choose for your own hair depends on both taste and hair type. Think of your hair thickness, how it has reacted to bleaching and coloring in the past, and what degree of highlights best suits your face. It's also good to think of the steps required to maintain the desired look, and whether you're willing to deal with the upkeep.
For people with fine hair, babylights might be a good option as they don't require too much bleaching. Babylights are also an alternative for those seeking a brightening effect that doesn't require a visit to the salon every couple of months.
Highlights are more of a commitment, but might come with more payoff for those willing to show up to the salon regularly for maintenance. The brightening effect is more noticeable and if your hair can handle bleach, this option might interest you more.