One Specific Type Of Honesty Can Make Your Dating App Profile More Welcoming For Swipers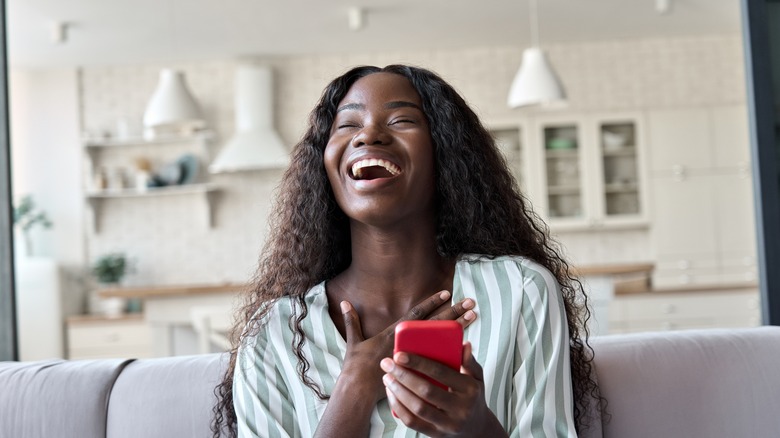 Ground Picture/Shutterstock
Decoding the rules of the dating app game can be really daunting. From deciding which photos to upload to being funny yet relatable in your bio, there are many things that can help you stand out from the crowd ... or screw up your chances with your soulmate!
Advertisement
When it comes to attracting potential mates online, it's no surprise that honesty is the best policy. Just take it from relationship expert Gina Hendrix, who has been matchmaking for the past two decades. On her popular TikTok page, Hendrix shared that people who use dating apps or sites often complain that the space is filled with "scammers or cheaters." To them, she says, "If you're having negative experiences on the dating apps, it is either that your profile sucks ... or it's your choices. It's who you're choosing."
In other words, it's not them. It's you. Hendrix goes on to explain that accepting this hard truth will increase your chances for romantic success. "When you take responsibility for what you're doing, this is when you can change the results," she says. And once you're being honest with yourself about the problems with your profile, there's another thing you can do to find that perfect match: Keep things positive, especially when describing your ideal match.
Advertisement
Don't be a negative Nelly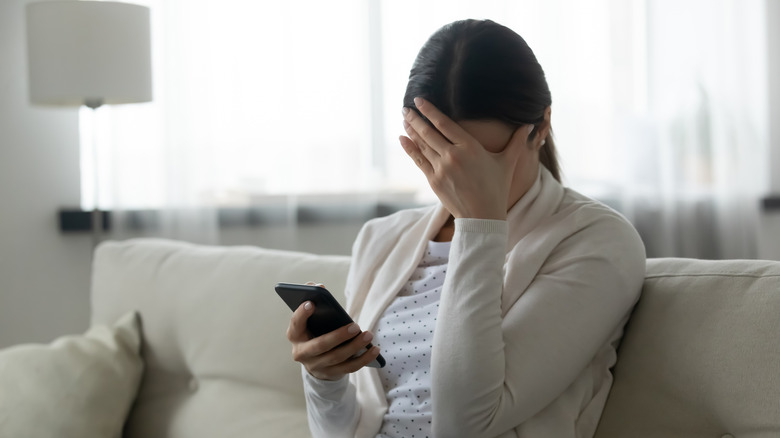 Fizkes/Getty Images
Think of the things you find most attractive while browsing through other people's dating profiles. Those who seem approachable and happy are most likely the ones you gravitate towards. Keep that in mind while writing your own profile, too.
Advertisement
Being a negative Nelly will work against you. Dating coach and certified energy healing practitioner Lindsay O'Brien tells PureWow that it's important to be polite but frank about the kind of person you're looking for. This honesty will attract the right partner. However, she cautions, "A really common mistake I see is sharing what you don't want instead of what you do." Staying positive in your profile will net you more matches than kicking things off with a list of restrictive requirements. Negativity makes it look like you have baggage, which will put others off. O'Brien then shares an example: "If you don't want someone who is sarcastic or critical, you can say, 'A sweet guy makes my heart melt.'"
Advertisement
Interestingly, vaguely worded or nearly empty bios are also likely to turn off potential suitors. People want to know the important details about their date before meeting them IRL, so the more information you offer, the higher your chances of matching with someone.
Other no-nos for your dating app profiles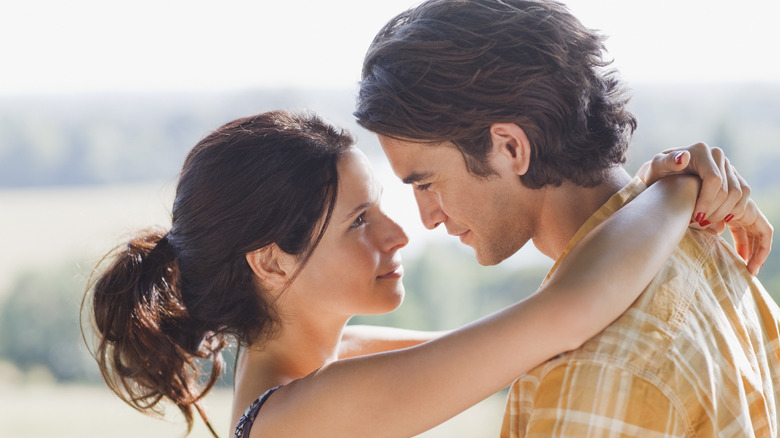 Tom Merton/Getty Images
Looking for more tips that will help you get matches on dating apps? Well, first, pay attention to the photos you upload. Follow these basic rules to choose the best pics for your profile if you really want to stand out: Avoid sharing selfies and group shots (or limit their use), and don't excessively edit your photos. Photos taken in natural surroundings or that show you doing something you love are the safest bets.
Advertisement
Lying on your profile will get you nowhere if you end up liking the person you've matched with. So, try to be as accurate as possible with the details. Don't shy away from sharing what you do professionally, either, because you never know what aspect of your personality and life will attract a potential partner.
Finally, remember that it's important to be your most authentic self. Don't believe us? Just look at the data. A study of 5,000 dating profiles conducted by the dating app Badoo found that people who reveal snippets of "niche information," like that they're a teetotaler or live with their parents, had the most popular profiles.