Mermaidcore Is Being Swept Out To Sea With The Shipwreck Chic Trend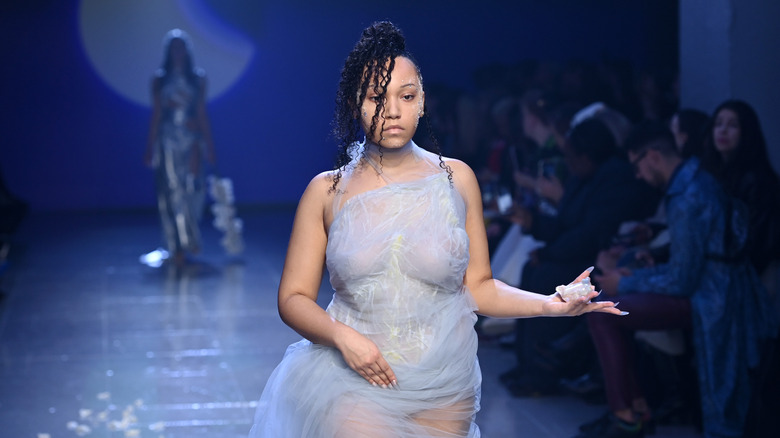 Kate Green/bfc/Getty Images
What happens when you mix the grunge aesthetic with mermaidcore? You get the latest fashion trend making major waves among fashion enthusiasts and designers alike. Not to be confused with the nautical trend that resurfaced on land a few seasons ago, the shipwreck chic trend is the edgy and rebellious counterpart to ethereal and magical mermaidcore. Instead of soft and light-colored pieces, this latest trend is all about bringing in the ripped and distressed items you love, that look like they've been through a journey of their own.
Designers like Di Petsa and Blumarine have already showcased shipwreck chic pieces on their runways, and its prominence will only continue to grow. From your hair to your clothes, to achieve the look, think less of "The Little Mermaid" and more of "Pirates of the Caribbean." So, while you might be missing the wrecked ship, the shipwreck chic trend is the newest ocean-inspired look to love. Here's how to make it work for you.
Choose all things netted
It wouldn't be a shipwreck without a few nets being thrown around. Netted clothing pieces are the perfect way to take part in the shipwreck chic trend without looking like an actual wreck. Netted pieces can be found almost anywhere, but if you can't get your hands on anything, crocheted items give the same feeling.
Stick with darker colors like black to give a moodier and edgier vibe to your shipwreck chic look. And bonus: many netted and crocheted pieces will also work perfectly during the warmer months as beach cover-ups on your tropical getaways.
Add some sheer fabrics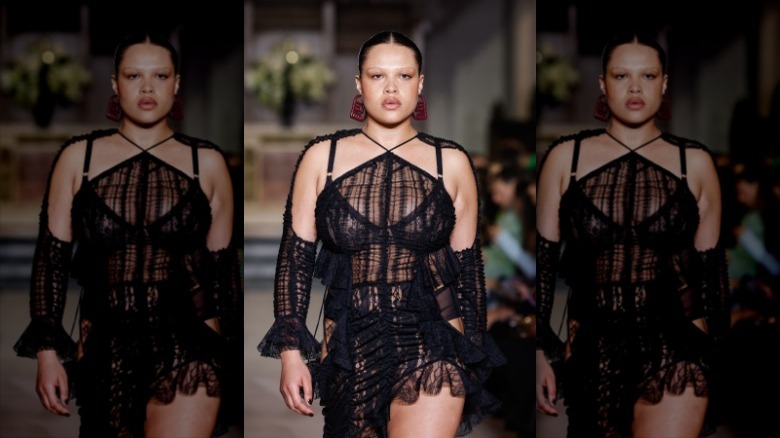 Richard Bord/Getty Images
The next fabrics you can reach for to get the same feel as netted and crochet pieces are sheer fabrics. As we've seen, sheer clothing has already become a trend on its own this season. Embrace the complete look in distressed, ripped sheer tops and dresses that feature rougher textures and details for the ultimate shipwreck chic look.
Look for ocean-inspired details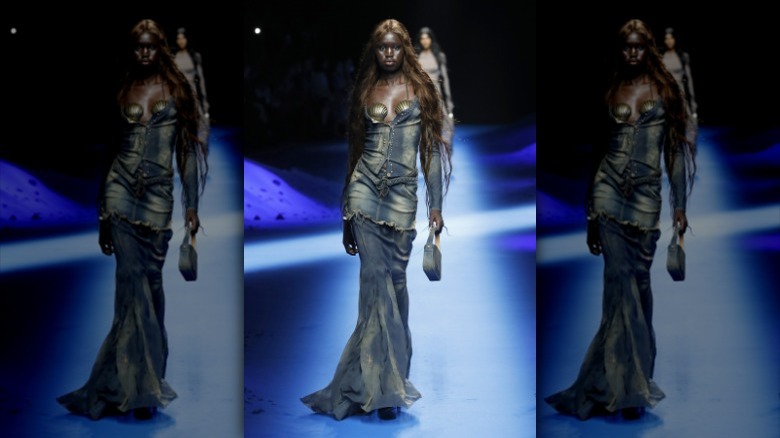 Estrop/Getty Images
If you're looking to really embrace this new trend, it's time to think about everything under the sea. Incorporating small but obvious ocean-inspired details, such as seashells, waves, and starfish, is a fun way to play with the shipwreck chic trend. And you don't need to go too far overboard; simply add jewelry, brooches, or bags to represent your favorite motifs and you are set to go.
Think textures to add interest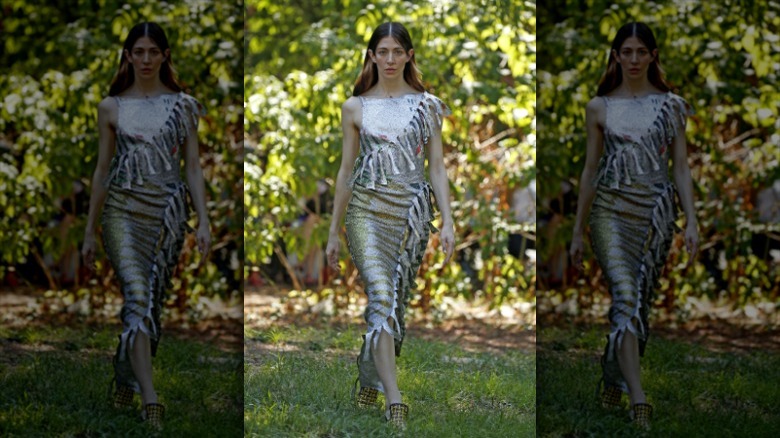 John Lamparski/Getty Images
Choosing the right textures is key to getting the perfect feel for a shipwreck chic outfit. When picking them out, look for fabrics that can be easily draped that also have an edgy aspect to them. Satin and silk fabrics are perfect to give you plenty of ocean-like movement; raw hemlines and distressed pieces will give you the rough texture that embodies a shipwreck; and fringe and rattan will also help play into this feeling.
Consider warped necklines for a subtle nod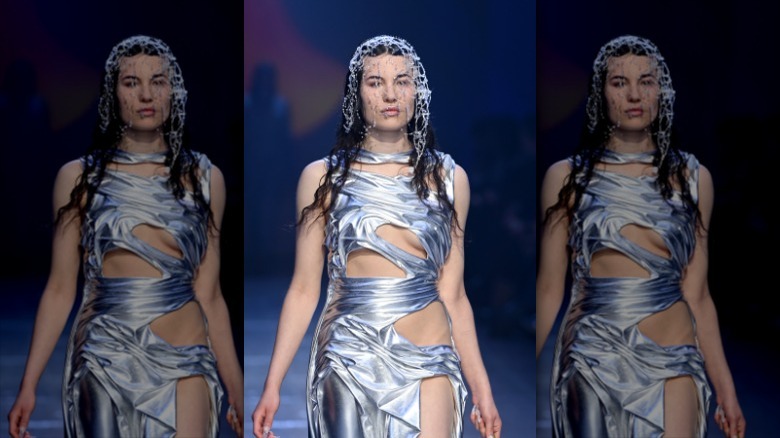 Kate Green/bfc
You don't always have to go with the obvious to showcase a particular trend. Warped hemlines and necklines are subtle ways you can give your ensemble a touch of shipwreck chic. Recently, we've seen how asymmetrical necklines have gained traction as another fashion trend to watch. With more designers embracing the trend of unique necklines, now is the best time to try out one with the look of warped movement.
Wet hair and makeup finish the look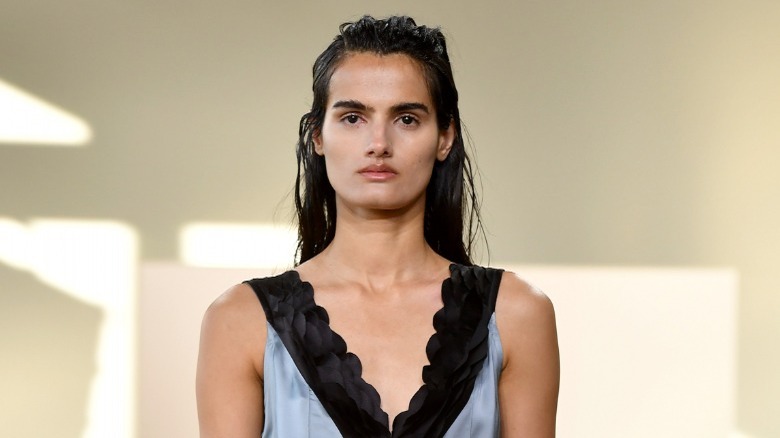 Noam Galai/Getty Images
You can't rock a trend without finishing touches to match. The wet makeup look and wet hair look are the perfect ways to take the shipwreck chic trend up a notch. Glossy and dewy makeup is key and a few highlighted areas wouldn't hurt either. And wet hair is slick-back and glossy, giving you a big payoff in achieving the shipwreck chic trend.