The 2023 CMT Music Awards Red Carpet Absolutely Nailed The '70s Revival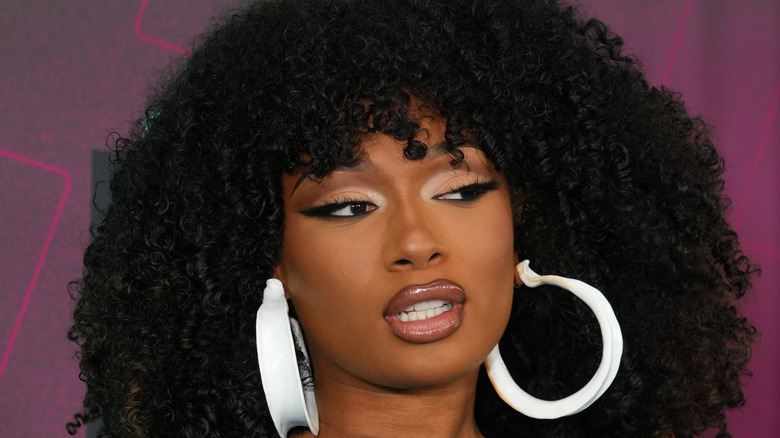 Kevin Mazur/Getty Images
At the 2023 CMT Music Awards, stars served up an assortment of dazzling looks on the red carpet at the Moody Center in Austin, Texas. Hosted by Kelsea Ballerini and Kane Brown, the event featured an eclectic mix of celebrities, from Gwen Stefani to Alanis Morisette. "The CMT Awards are really a true snapshot of the sound of country music right now, and honoring newer artists and collaborations, and things that are pushing boundaries," Ballerini told People.
Many of the guests seemed to have the same theme in mind, with several superstars arriving in attire that appeared to be more 1973 than 2023. It's only fitting — after all, the 2023 CMT Music Awards honored a legendary American band that skyrocketed to fame during the '70s: Lynyrd Skynyrd.
Joining the tribute are members of iconic '70s acts, from Billy Gibbons to Slash, bringing an even groovier vibe to the evening's ceremony. So who brought their best throwback looks to the 2023 CMT Music Awards? Ahead, we'll review who wore the most impressive vintage-inspired ensembles of the night.
Country went disco with these designs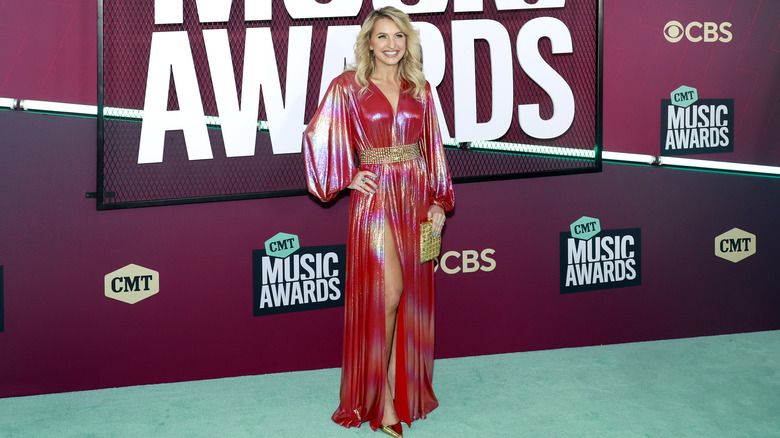 Emma Mcintyre/Getty Images
Singer-songwriter Kimberly Kelly channeled her inner disco diva in a silky, iridescent number with tapered balloon sleeves. In true 1970s style, Kelly finished the look with flowing feathered hair and a sparkling gold belt. Meanwhile, singer Julia Cole seemed to emulate '70s-era Cher in a sharp cream-colored set with geometric trim.
'70s silhouettes were on full display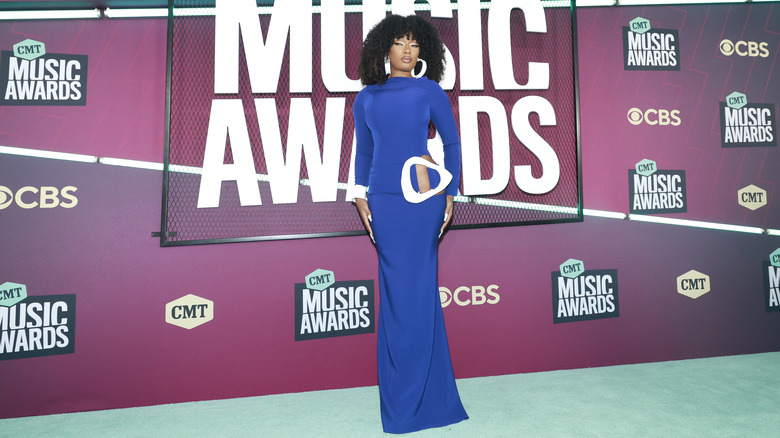 Emma Mcintyre/Getty Images
One of the most popular silhouettes of the '70s was the floor-length maxidress, and several stars chose to rock this design at tonight's CMT Music Awards. With a figure-hugging blue cutout maxi dress and bold white hoops, Megan Thee Stallion caught just about everyone's eye on the red carpet. It seems that Megan is no stranger to retro attire — a few days before the CMT Music Awards, stylist Law Roach dressed the "Like a Stallion" star in a '90s-does-'70s vintage Paco Rabanne two-piece set. Megan's glamorous blue gown at this evening's show was perfectly accentuated by her pale cut crease eyeshadow, reminiscent of 1970s film star Edwige Fenech's iconic look.
Many stars chose colorful threads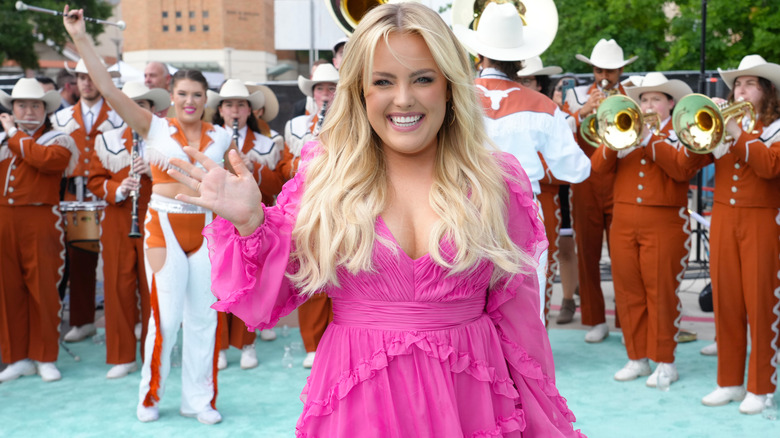 Jeff Kravitz/Getty Images
The bubblegum pink frock worn by MaRynn Taylor evoked '70s prom night or bridesmaid's dress glam — let's be honest, they were both pretty similar — in the best of ways. The "Every Single Summer" singer's gown featured ruffled accents and voluminous sleeves with a flattering v-neck and cinched empire waist. The country music stars of Chapel Hart wore similarly far-out fits, sporting a bouquet of dandelion yellow looks, from a sunny cut-out maxidress to a show-stopping strapless ruffled gown.
Why '70s style is everlasting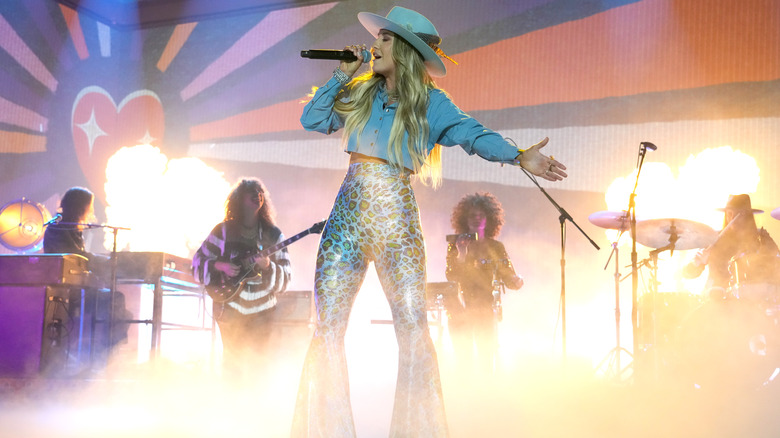 Kevin Mazur/Getty Images
Many designs of the 1970s could be arguably described as out-there (neon plaid lounge suits, anyone?), but there were just as many figure-flattering creations from the era that never seemed to truly fade with the passing of time. From bellbottom flares, spotted on Female Video of the Year winner Lainey Wilson, to dagger collars, worn by Reyna Roberts, the enduring appeal of '70s fashion was clearly visible at the 2023 CMT Music Awards.
Furthermore, clothing of the 1970s ran the gamut, from girly babydoll minidresses to slinky maxidresses fit for all-night adventures at the local discotheque. In terms of versatility, few decades could contend with fashion's wildest period in history — there was truly something for everyone, and judging by today's preferences, there still is. Elements of 1970s style can still be seen in many of today's trends — just take a look at recently revived Y2K fashions, which borrow heavily from the era of all things groovy.