Fun & Freeing Is The Name Of The Game With Spring Dating, According To Bumble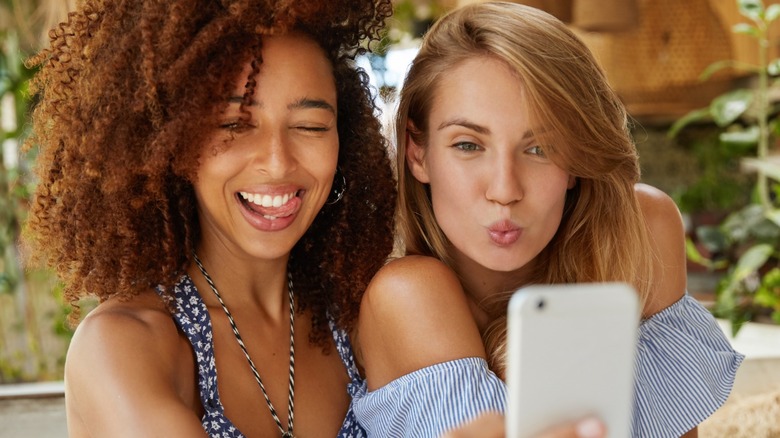 Cast Of Thousands/Shutterstock
Spring is here, and the singles are ready to mingle, according to the latest trend report from Bumble. In an update given to WSFL News, Shan Boodram, Bumble's resident sex and relationships expert, shared that as we enter the second quarter of 2023, we should be prepared for a positive and open-minded dating scene.
As one of the most popular dating apps today, Bumble has approximately 50 million users, making the platform a go-to authority on dating trends (via Business of Apps). Bumble's latest forecast for spring dating behavior suggests that the arrival of warm weather will also bring more upbeat attitudes and new relationship opportunities.
Bumble's dating predictions indicate that a fresh, fun-loving energy will be in the air this spring, but don't expect a bacchanalia of careless dates. This season will be all about intentional fun that broadens your horizons and enriches your romantic life with more meaning.
Spring is a time for new beginnings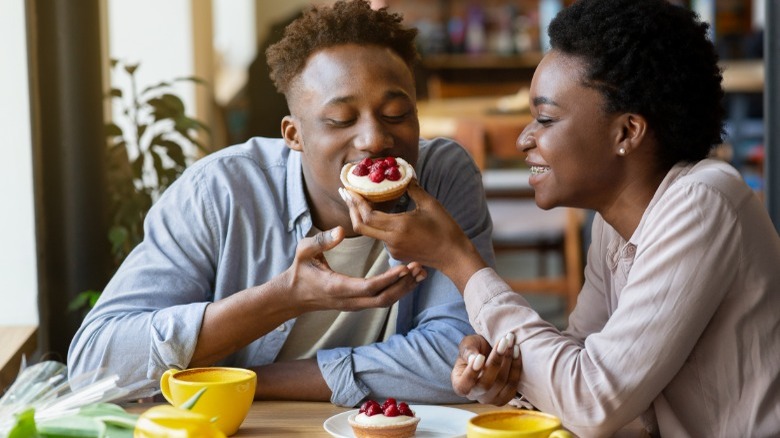 Prostock-studio/Shutterstock
Spring is a great chance to reset your dating life. As the sun comes out, folks are ready to make a change and discover new experiences that bring them joy. Bumble users are certainly picking up on this vibe, with 61% saying that fun is a priority, Boodram shares with WSFL News. The Bumble predictions for the second quarter also suggest strong intentionality in the dating world, with Boodram telling WSFL News that 73% of Bumble users are putting more focus on their love lives. In other words, single folks are looking to find their happiness in dating this spring, and they aren't messing around. 
Bumble's spring trend update aligns with the platform's 2022 end-of-year report, which suggested that 2023 would bring a greater emphasis on a work-life-relationship balance and a more open mindset for dating. According to the 2022 report, 38% of those surveyed were interested in dating someone who didn't match their physical preferences. The 2023 second quarter trend report raised that portion of Bumble users to 59%, per Boodram to WSFL News. To use Boodram's words, "open casting" is on the table for dating this spring.
How to make the most of spring dating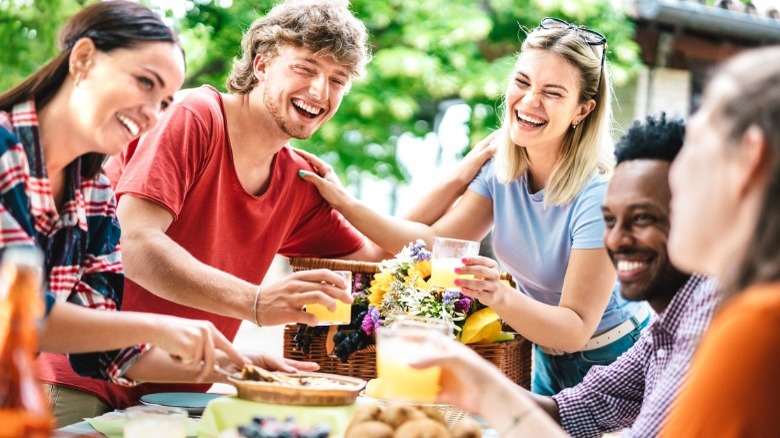 View Apart/Shutterstock
So what does this mean for your spring dating life? If you want to make the most of dating this season, embrace the energy of the times and explore new ways to find joy and romance. On behalf of Bumble, Boodram recommended to WSFL News that people should revamp their dating profiles to suit the spring vibes, such as showcasing bright, cheerful photos and highlighting their interesting experiences, like travel.
While sprucing up your online profile to match the change in season is an excellent idea, consider using spring to shift some of your attention from dating apps to in-person experiences as well. The sun is out, and folks are feeling positive, so take advantage of the moment. Spend time at interesting bars, restaurants, or event venues; make weekend plans with friends; and try out new hobbies. With all the hope and renewal of springtime, the coming months are ideal for making meaningful connections in unexpected places. So reflect on what you want from your dating life, put together your best spring styles, and explore the world of romance with a fresh perspective.