So, What Exactly Should You Wear Under White Clothing?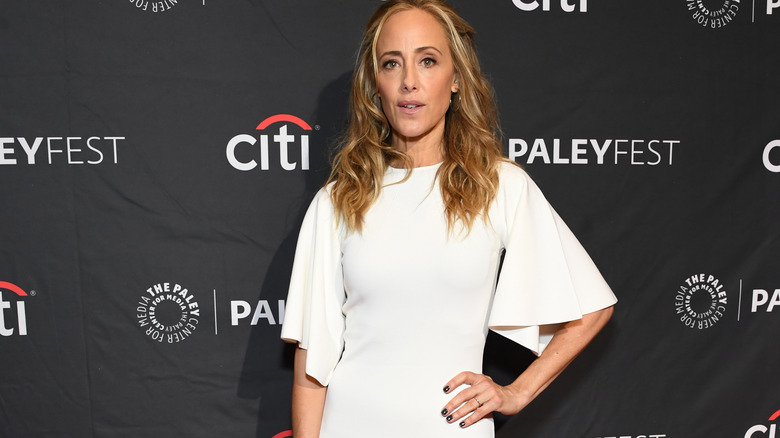 Jon Kopaloff/Getty Images
Spring is here in full measure, and it brings a lightness of being in all aspects of life. Our wardrobes too reflect the change as we begin to pull out airy white dresses, crisp white shirts, versatile white pants, and whimsical white tops. But with all the white taking over our wardrobes, one question that's probably uppermost on your mind is: what to wear under your white clothing?
Advertisement
Trusty white bras and underwear may seem to be foolproof options but in reality, they aren't that different from wearing black or neon underwear beneath your whites (unless you choose to do so!). The problem with white under white is that it reflects the light and looks glaringly obvious, no matter how opaque or sheer your clothing is. Therefore, the safest option is nude and seamless underwear, as that won't show at all. 
Another hack if you find nude undies too boring for words? Wear red underwear. Yes, you read that right. As Adrienne Coleon Gaskell of the French lingerie house Simone Perele points out to Bare Necessities, "Skin has red undertones, so red bras often blend fairly well under a white shirt." Red, white, or nude, whatever your choice of color, keep these basic underwear tips in mind while styling your white clothing.
Advertisement
The right underwear is key to a successful white outfit
Aim for a seamless fit under your white dress if you really want to make a sartorial statement like Marilyn Monroe did with her iconic white outfit from the 1955 film "The Seven Year Itch." This dress flattered her curves while still making her look elegant and classy.
Advertisement
Going nude is your best bet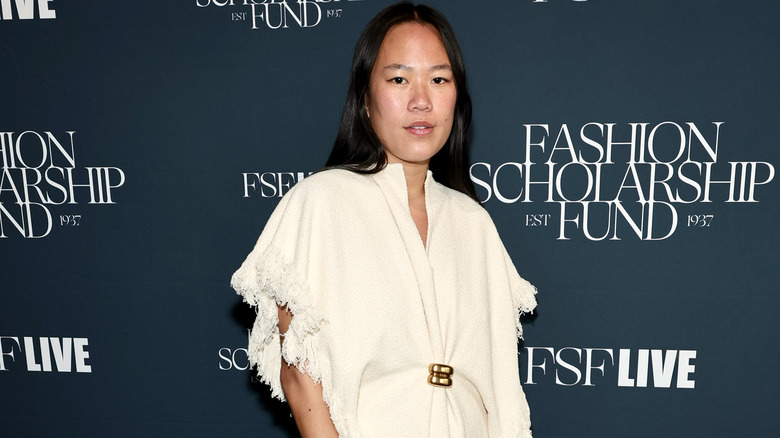 Jamie Mccarthy/Getty Images
No matter the silhouette or style you are sporting, or the degree of sheerness of the fabric, nude-colored underwear goes with everything, and makes you feel comfortable while wearing white clothes. For this to work, find a shade of nude that is a close match to your own skin shade.
Advertisement
Nipple pasties are a versatile option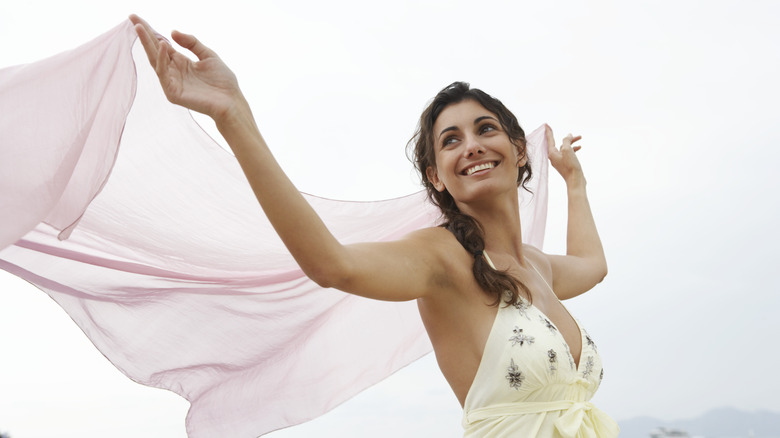 Maria Teijeiro/Getty Images
Going nude doesn't have to mean wearing only nude underwear. If you feel you can get away without wearing a bra, nipple pasties may come to your rescue. You can also use body tape to stick the cloth to your body in case of low or open necklines.
Advertisement
Structured clothing can eliminate the need for underwear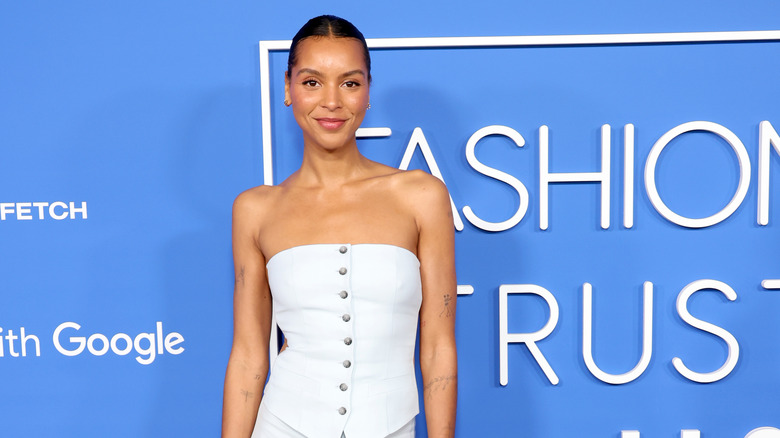 Monica Schipper/Getty Images
Certain kinds of clothing acts like underwear that holds and shapes your body. Wearing corseted tops or tank tops with built-in bras are easy ways to forego the underwear, in the event you want to wear an all-white outfit, like the one shown here.
Advertisement
Pastel colors blend well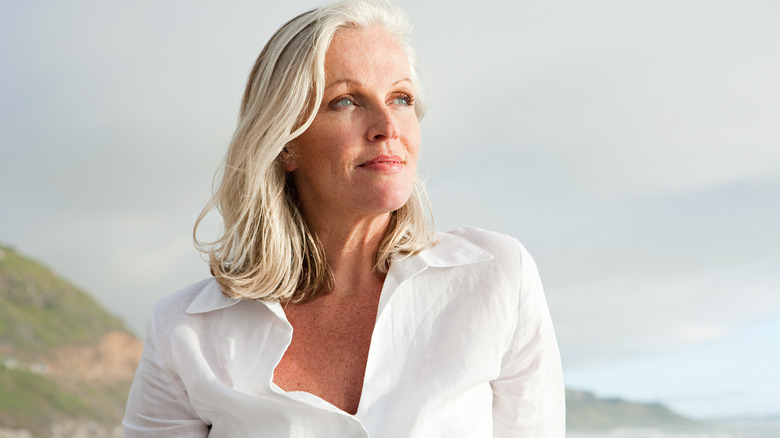 Image Source/Getty Images
If you find nudes and beiges too dull for your liking, try experimenting with lighter pastel colors, especially under button-down shirts. Pale pinks that do not have a bluish undertone are an especially good alternative. Similarly, for white jeans, grey-colored underwear or something in light pastel shades is a safe bet.
Advertisement
Be sure to go seamless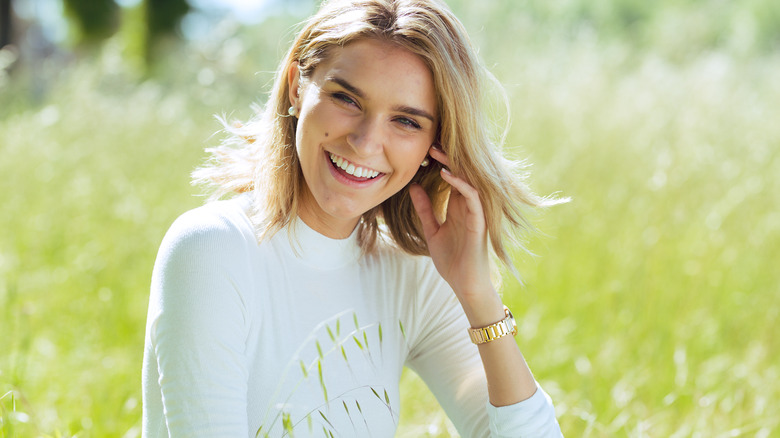 Geartooth Productions/Shutterstock
To avoid ungainly lines peeking through your clothes, pair them with seamless bras that also offer lots of support. You can play around with the shape of the bra if you'd like to show some skin. For body-hugging jersey dresses, consider wearing a strapless Spanx slip underneath, as that will hold everything together and make you feel your best self.
Advertisement
Adhesives are a versatile option
Adhesive bras go best with tricky clothing like backless and strapless tops as they stick to your skin and provide support to the bust. Good quality ones can also be repeated multiple times. When it is time to take them off, just be sure to use coconut oil to avoid hurting yourself.
Advertisement