Pinterest Predicts We're Celebrating Big Time In 2023 & There's No Age Limit On Blowout Bashes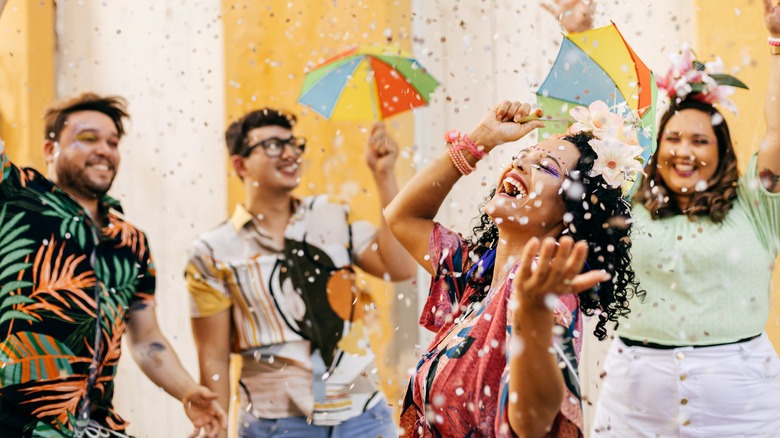 Kleber Cordeiro/Shutterstock
The Pinterest Predicts report is out, and the beloved platform is sharing all of the biggest trend forecasts, including everything from wedding colors to art therapy. While many of the predictions are in line with the trends we've been seeing elsewhere, there was one Pinterest prediction that took an unexpected turn: parties.
Advertisement
A trend that Pinterest has dubbed the YOLO Years, 2023 is expected to bring some major parties for older generations. We might associate the post-pandemic urge to have a big party with a younger crowd, but people over 50 are also eager to celebrate important life milestones and bust out of pandemic-era isolation.
Per the report from Pinterest, the rest of 2023 will be filled with memorable bashes for Gen Xers, Boomers, and even members of the Silent Generation. From retirement and anniversary parties to landmark birthdays, this is a year to cherish some truly special life moments.
In 2023, partying is not just for the young folks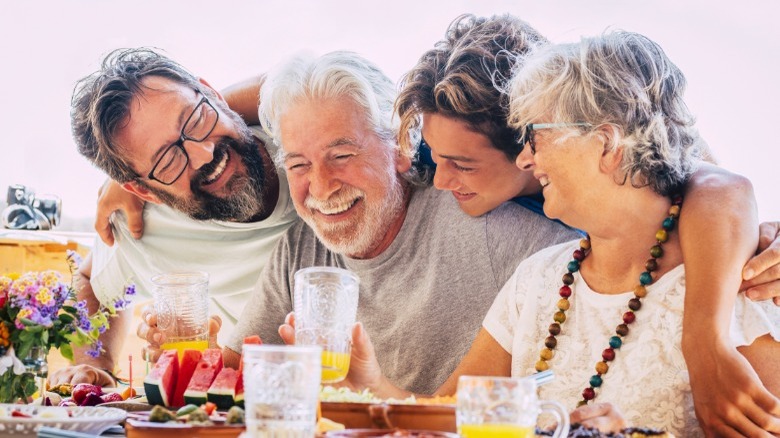 simona pilolla 2/Shutterstock
Young people haven't been quiet about their excitement for post-pandemic parties, but the trend report from Pinterest indicates that older folks are feeling the same way. There has been a rise in popularity for topics related to various later life events, such as anniversaries and birthdays. The report reveals that not only are people thinking about these special occasions, but they're also putting effort into planning them. For instance, the popularity of "50th anniversary cookies decorated" has increased by 135%, while "80th birthday party decorations" is up by 85% (via Pinterest).
Advertisement
An even more exciting indication for 2023 celebration trends relates to the oldest partiers of all, the centenarians. Living to 100 is becoming more common in the United States, so it's no wonder that the coming year will bring more 100th birthday parties (via The Hill). Per Pinterest, searches for 100th birthday party ideas were up by 50%. So if you're preparing to celebrate a loved one's triple-digit birthday, you're not alone, and you can find all the party inspiration you need on social media.
Tips for celebrating later life milestones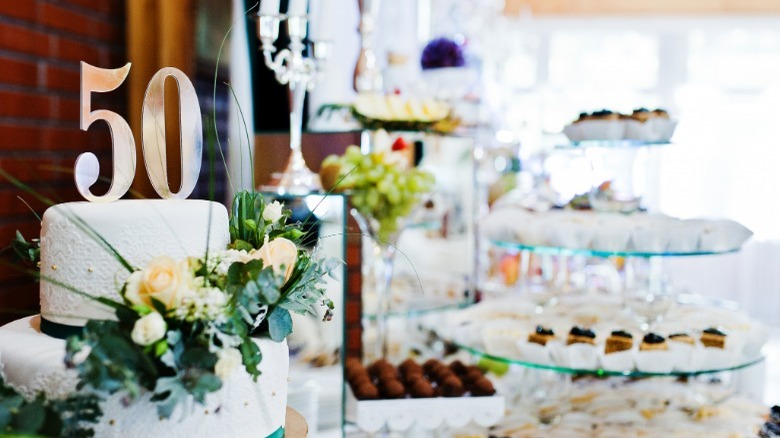 AS photo family/Shutterstock
Celebrating a big anniversary or an older person's birthday isn't much different from celebrating other types of special events, but there are some things to keep in mind if you want the party to be extra meaningful.
Advertisement
Plan the party around the needs and tastes of the people being celebrated. If it's an anniversary party, choose food, décor, and activities that reflect the best parts of the couple's relationship. It also never hurts to get a little nostalgic and incorporate old photos and keepsakes. For birthday parties, consider the person's favorite desserts or party treats, as well as any special interests that could work as a theme. If the guest of honor is of a significantly older age, remember to design a party that's fully accessible to them. That might mean having a smaller guest count, hosting the party close to their home, or scheduling the party for a time of day that's best for them. These events are big moments in someone's life, so stay away from anything that's too generic and try to make every detail relevant to the person being celebrated. And above all, remember that you're never too old to have a good time.
Advertisement