Coachella 2023 Is Inspiring Our Summer Beauty With Bright Makeup & Unexpected Hair Colors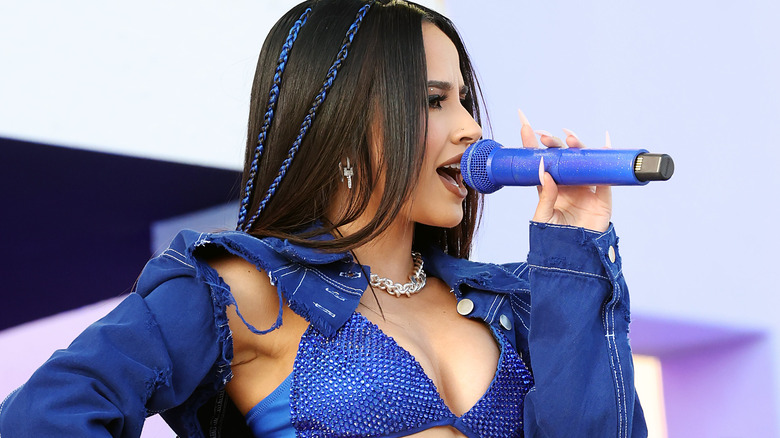 Monica Schipper/Getty Images
Probably the biggest way to know that summer is coming is when it's Coachella weekend. While it's still April when the music festival occurs, it's the start of all the summer fashion, beauty, and hair trends. 2023 is no exception to this rule, with all the festival-goers and stars out in their summer best despite the desert heat.
Advertisement
With this year's beauty and hair trends gravitating toward loud and bold, there was no holding back when it came to the first weekend of Coachella. Bright and vibrant colors were the must-haves of the season, with hair coming in all sorts of styles and preferences.
Even if you don't attend Coachella, there's no missing out on all the trends that come out of the festival. Some of these trends are sure to be the ones you'll find all summer long in 2023. No matter what your style preferences are, there's a little bit for everyone in these trends. As creative as the festival itself, these trends are just a small glimpse into what awaits in the summer.
Uncomplicated hair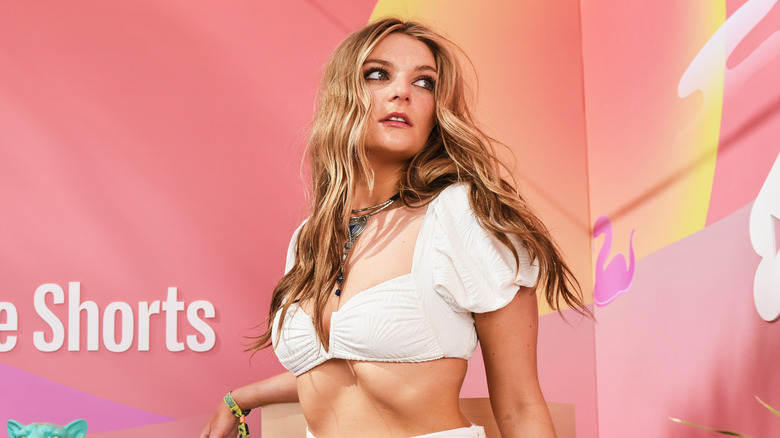 Irvin Rivera/Getty Images
One of the most surprising trends to come out of Coachella was the naturalness of the hairdos. While there were some who opted for over-the-top hair, many opted for easy tousled hair that went with the relaxed and fun nature of the festival. No one wants to deal with a tight and constraining hairstyle in the peak desert sun!
Advertisement
Colorful hair streaks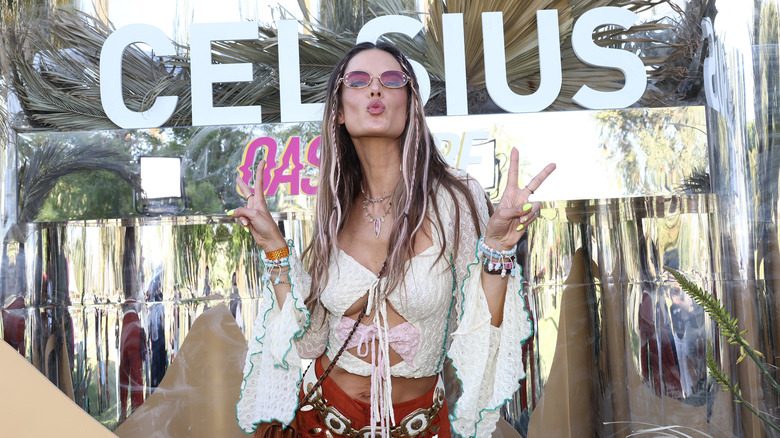 Tommaso Boddi/Getty Images
Although natural hair is fun and relaxed, there are always ways to make it more festive. Add colored hair extensions throughout your hair for an extra pop of color that can make your look even more summer-ready. Even if you aren't a fan of extensions, there are temporary sprays and chalk that can safely give your hair some extra color. These products typically rinse out after one or two showers, making them easy to get rid of and switch out. Make it Coachella all summer long with some vibrant hues in your hair.
Advertisement
Under-eye liner
A strong under-eye liner is no stranger to beauty trends. This easy beauty trick will level up any look while adding a strong splash of color to your face. Even if you opt for a natural makeup vibe, adding a colorful under-eye liner is the perfect way to welcome the summer season. This became one of the must-have beauty trends of the festival since it could easily be applied on the go, yet makes a great difference to any makeup look. 
Advertisement
Space buns
Not everyone enjoys having their hair down during the hot summer weather, meaning updos are essential to know and have in your rotation. Space buns are a fun festival classic that is found year after year at Coachella. Not only do they help keep your hair out of your face while you're dancing, but they are a unique hairstyle and don't take much expertise. Add some hair glitter or shimmer to your space buns for the ultimate festival look that'll keep you fresh during the summer.
Advertisement
Graphic eyeliner
Line art and bold graphic liners are two other trends that have seen a significant increase in popularity in 2023, and the summer season will be no exception. While this may take a more steady and experienced hand, you can have unique and spectacular eye looks with the wave of a wand. The best aspect of graphic eyeliner is that it can easily double your eyeshadow design as well.
Advertisement
Strong blocks of color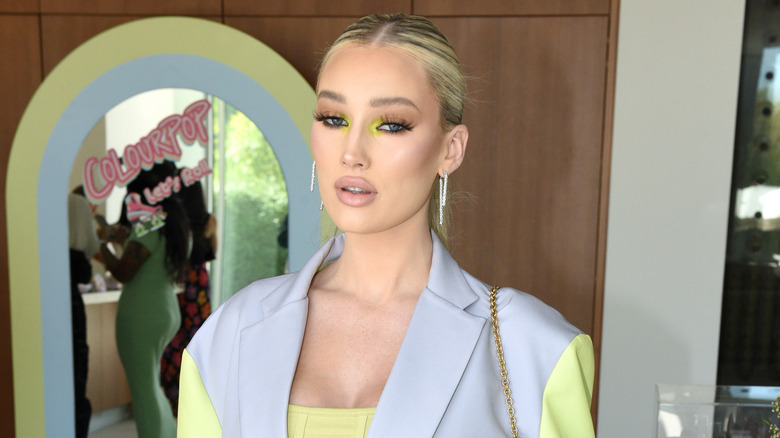 Vivien Killilea/Getty Images
Colors were in full force at Coachella and will remain to be a trending factor in the summer. Recently, we've seen how colorful makeup looks are already starting to make waves in the trends, but the music festival made it even more evident. Eyeshadows in bold hues were the norm at the festival, where even inner corner details were found in neon shades. While vibrant colors aren't for everyone, adding even just a small detail like that can turn your look into the ultimate summer ensemble.
Advertisement
Hair accessories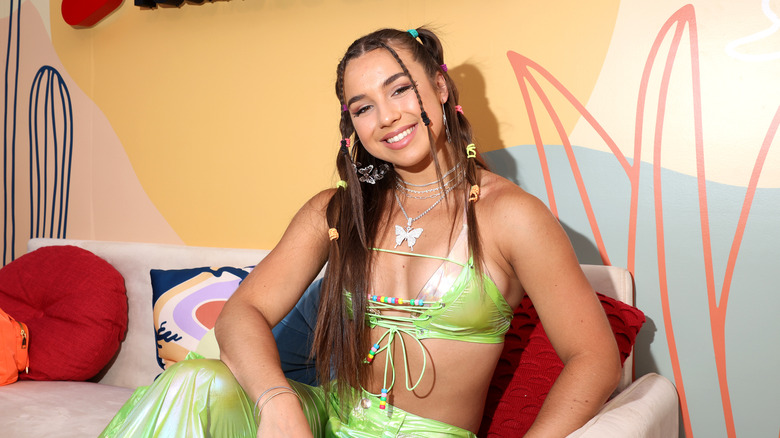 Roger Kisby/Getty Images
With Y2K and the '90s fully present at Coachella, there was no forgetting about hair accessories. From headbands to butterfly clips, there was plenty of hair fun going around. For the summer, this means plenty of hair claws, clips, and colorful hair bands will be the norm, making it easy to spice up any hairstyle.
Advertisement
Face gems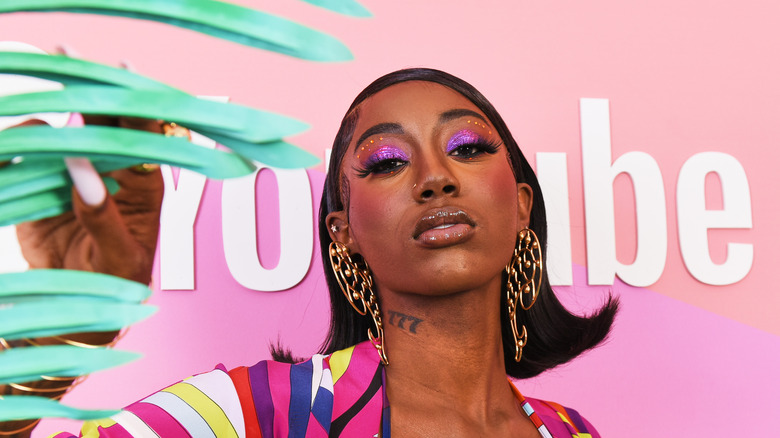 Irvin Rivera/Getty Images
You can't have a festival without gems or embellishments included. Although these are staples for every music festival, face gems have slowly become a staple in the beauty world. Shows like "Euphoria" have helped make this trend even more popular and part of some of the latest trends. Adding face gems to your summer look doesn't need to feel like a costume; add them into your eyeshadow looks for a seamless and fun addition.
Advertisement
Baby braids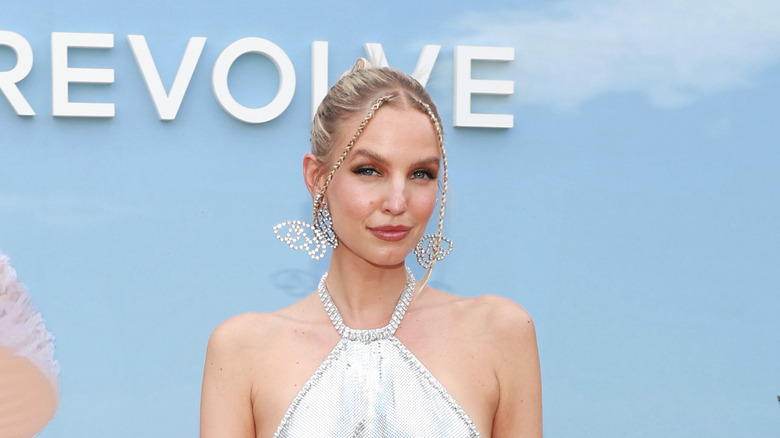 Steven Simione/Getty Images
You don't need to have an overcomplicated braided hairstyle to get summer-ready hair. Coachella has taught us that even baby braids are enough to take your hair to the next level. Braiding small sections of hair can help update any hairstyle and add more texture and interest to a rather plain hairstyle. Instead of over-complicating your hair with large braids, go with baby braids to help give you a chic hairstyle this summer.
Advertisement