If You Have Sensitive Skin, You May Want To Try An Alternate Way To Get Your Vitamin C Antioxidant Boost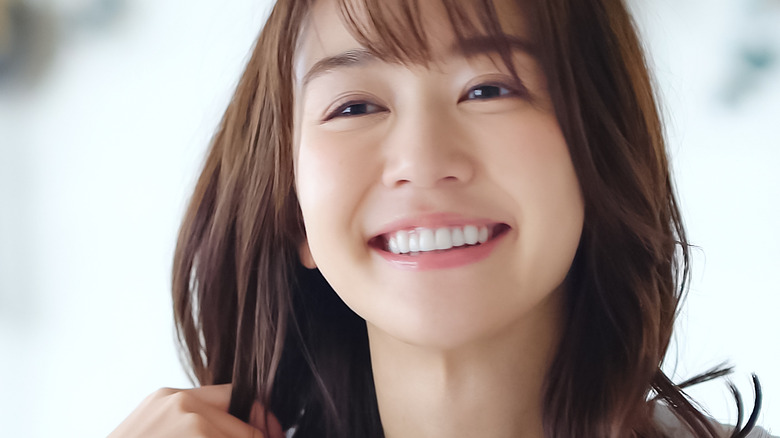 metamorworks/Shutterstock
When it comes to combating signs of aging such as wrinkles and dark spots, vitamin C, a holy-grail antioxidant, can do a wonderful job. Your skin also has vitamin C. However, aging combined with regular exposure to UV rays or pollutants can cause the vitamin C content in your skin to decline, resulting in pronounced wrinkles and a dull complexion. Topical use of vitamin C serums or moisturizers can help defend your skin against damaging free radicals that break down collagen and elastin, boosting collagen production and smoothing aging lines, according to WebMD. Tyrosinase, an enzyme that contributes to the overproduction of melanin that causes hyperpigmentation, can also be inhibited by vitamin C.
Advertisement
While most vitamin C serums are generally safe for all skin types, certain types of vitamin C have the potential to cause irritations in people with sensitive or reactive skin. Dryness, redness, and peeling are some side effects that might occur when you use vitamin C skincare products or antioxidants for the first time. However, you don't have to stop using antioxidants just because your skin gets a reaction from them. Antioxidants like vitamin C play a crucial role in defending your skin from oxidative damage to keep it smooth and glowing. If your skin is prone to adverse reactions, here's what you can do to get your vitamin C antioxidant boost sans irritations.
How to use vitamin C if you have sensitive skin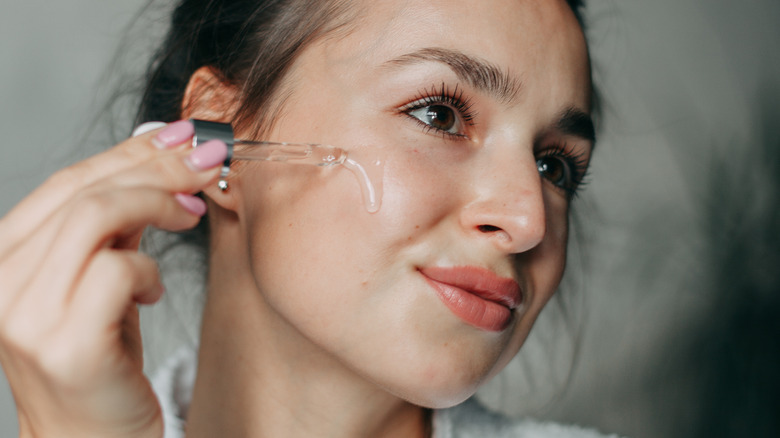 Aleksandra Shamonina/Getty Images
If you have sensitive skin, you might want to start with a lower concentration of vitamin C to build tolerance before increasing the strength, dermatologist Dr. Kim Nichols tells Harper's Bazaar. Dr. Nichols advises starting with a vitamin C serum with a lower dosage, such as 10% strength and gradually increasing it to 15% to 20% strength as the skin builds tolerance. Additionally, it is usually advisable to start slowly when incorporating a new skincare product into your regimen by either performing a patch test on an inconspicuous skin area or applying the formula only two to three times per week at first. Magnesium ascorbyl phosphate and sodium ascorbyl phosphate are two milder forms of vitamin C that are appropriate for use on sensitive skin.
Advertisement
"While those with sensitive skin can still consider vitamin C oils, those with sensitive skin should try to avoid heavy fragrance as this can be irritating on the skin," says dermatologist Dr. Marisa Garshick (via Who What Wear). "Oils may help to nourish and soften the skin, especially if containing ingredients like squalane ... [M]ore stable formulations like THD ascorbate may be preferred for sensitive skin as they are less irritating," Dr. Garshick adds. If you don't want to get your antioxidant boost from vitamin C, there are alternative ingredients with similar benefits that you can find help in. 
Alternatives to vitamin C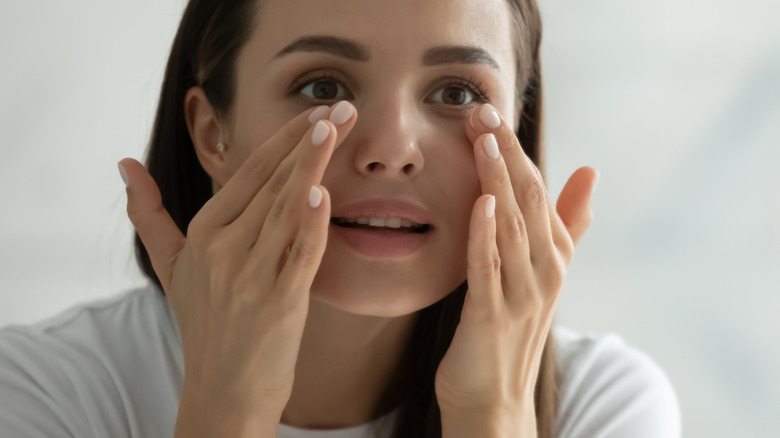 fizkes/Shutterstock
Niacinamide, for instance, can also be used as a vitamin C substitute. A form of vitamin B3, this water-soluble ingredient is capable of minimizing the appearance of pores and evening out your skin, making it look brighter and smoother. "If you're looking for an alternative to vitamin C, niacinamide is a great choice," says dermatologist Dr. Carlos Charles (via Into The Gloss). "It is oftentimes more gentle than vitamin C and is very well tolerated."  
Advertisement
Alpha arbutin is also a strongly recommended alternative for vitamin C. Like vitamin C, alpha arbutin is also loaded with antioxidant and anti-inflammatory properties. "Arbutin works to inhibit tyrosinase, an enzyme present in melanocytes, the pigment-producing cells in the skin," dermatologist Dr. Tiffany Jow Libby tells mbg. Meanwhile, cosmetic chemist Kelly Dobos cautions that while alpha arbutin is acceptable for the majority of skin types, people with sensitive skin may want to avoid using excessive concentrations or mixing it with products that include other potentially irritating components like retinol. 
Carotenoids — yellow and red pigments in plants — are also a fantastic skin brightener for those with sensitive skin. "Saffron and turmeric are rich in carotenoids — a botanical compound that helps brighten the skin, reduce inflammation, and provides photo-protection," Michelle Ranavat, founder of skincare line RANAVAT, tells Byrdie. "I prefer using carotenoids to vitamin C because of all the added benefits with fewer potential side effects."
Advertisement