Skincare Products Actually Worth The Splurge, According To A Dermatologist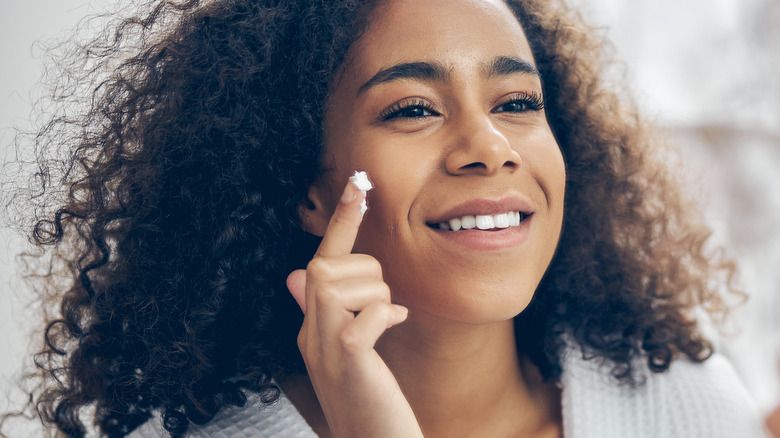 Svitlana Hulko/Getty Images
We may receive a commission on purchases made from links.
People may have varying income levels and spending habits, but many of them have one thing in common — they don't mind dropping a fortune on skincare. According to SkinStore's 2021 data, the average U.S. consumer currently spends $322.88 on skincare annually and is expected to spend $15,000 on beauty products over the course of their lifetime.
Advertisement
Flawless, radiant skin is the key to an attractive face, which is not possible without proper maintenance, even for those who won the genetic lottery with naturally healthy skin. When it comes to skincare, cosmetic marketers make us feel like our current beauty routine is a jigsaw puzzle missing a piece — and that there's always a better product out there waiting to be added. Unless you've got a dermatologist's prescription, a random trip down the skincare aisle can feel overwhelming. There are too many products, and all claim to be the ultimate game-changer for the skin.
Truth be told, while less isn't always more in skincare, more doesn't always guarantee the best either. You don't need more products — you need the right products. To help you devise a simple yet effective skincare routine that works for most skin types, Glam spoke to Dr. Alberto de la Fuente Garcia, a board-certified dermatologist at VIDA Wellness and Beauty. Below, check out Dr. Garcia's exclusive recommendations on which skincare products are actually worth the splurge.
Advertisement
Retinol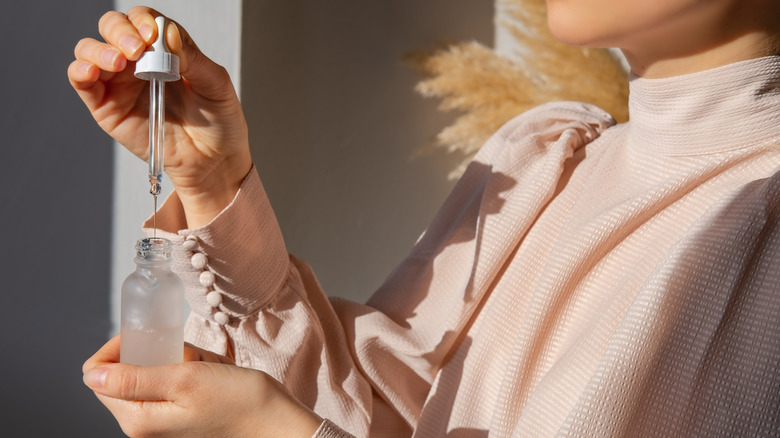 KaryB/Shutterstock
Regardless of your skin type, retinol, a vitamin A derivative and one of the most well-studied anti-aging ingredients, is worth spending extra money on because it's worth all the hype. "It stimulates cell turnover and boosts collagen production, which helps to reduce the appearance of wrinkles and fine lines, also preventing precancerous skin lesions," Dr. Alberto de la Fuente Garcia exclusively explains to Glam. Retinol also stimulates blood flow to the skin, leading to a significant boost in skin elasticity and a younger complexion with diminished signs of aging. 
Advertisement
Retinol also brings good tidings to those with oily or acne-prone skin. You may get blackheads, whiteheads, or other pimples when your pores are clogged with dead skin cells and excess sebum. According to Dr. Garcia, retinol combats acne by clearing up pores and lowering the amount of oil that is produced by the skin.
One thing you need to know before using retinol is that it can cause irritation, commonly known as retinol burns, especially when it's your first use. If you have sensitive skin or a skin condition like rosacea, consider making only minor adjustments to your skincare routine initially. Instead of high-strength retinol, start with a lower concentration and use it twice a week to build up your tolerance.
Advertisement
Vitamin C serum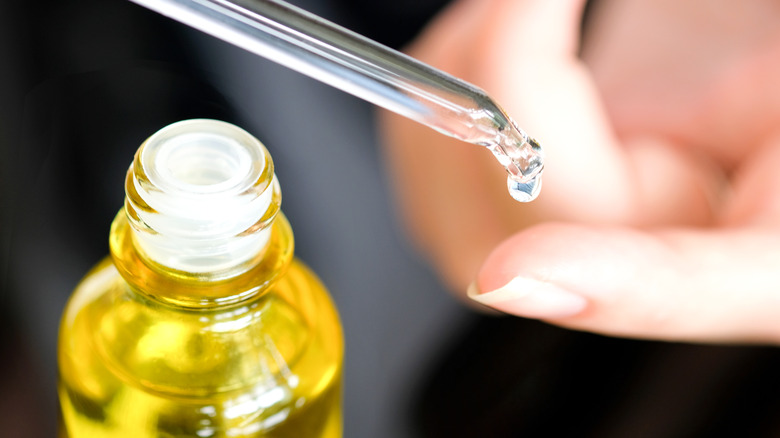 Me dia/Shutterstock
If skin aging is your number one concern, invest in a vitamin C serum. One of the most high-octane collagen-boosting ingredients in the market, vitamin C is an essential antioxidant for skin health and a dermatologist-favorite holy grail item. As Dr. Alberto de la Fuente Garcia tells us exclusively, "It helps protect the skin from free radical damage, restore elasticity, and stimulate collagen production for firmer, brighter-looking skin. He added, "Vitamin C can also help even out skin tone, reduce hyperpigmentation, and improve overall complexion, which is why it's become one of the most popular ingredients in skincare."
Advertisement
Dr. Garcia's opinion jibes with the findings of a 2017 review published in the journal "Nutrients," which also reported that vitamin C protects skin against sunburns, helps treat hyperpigmentation, and reduces the surface roughness of the skin, among other things. 
All skin types can benefit from vitamin C serum, but Dr. Garcia advises people with sensitive skin to use it sparingly and at concentrations of 10% or less to avoid an adverse reaction. Consider opting for gentler forms of vitamin C, such as magnesium ascorbyl phosphate and sodium ascorbyl phosphate.
Eye cream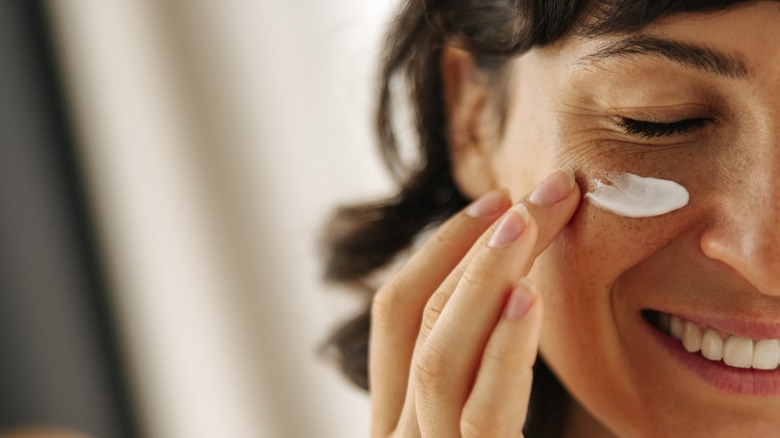 Look Studio/Shutterstock
Another item worth splurging on is eye cream. Because the skin surrounding our eyes is the thinnest area on our face, it is more vulnerable to environmental stressors such as UV radiation and shows signs of aging easily. Not to mention, constant facial emotions such as smiling and squinting can also speed up the formation of dynamic wrinkles in the eye area, such as crow's feet. For this reason, the skin surrounding the eye needs a daily boost of hydration and conditioning from eye cream to prevent dryness and look smoother.
Advertisement
"A good quality eye cream is formulated specifically for the sensitive skin of the eye area and helps reduce puffiness, dark circles, fine lines, and wrinkles," Dr. Alberto de la Fuente Garcia tells us exclusively. When searching for a quality eye cream, look for natural ingredients and antioxidants such as hyaluronic acid to give additional protection to your under eye while repairing damaged skin, Dr. Garcia advises. 
Eye cream can be applied twice per day, preferably once every 12 hours. And you might need a different eye cream each time. In the daytime, use a lightweight formula with SPF before putting on makeup. Before going to bed, apply a more potent, SPF-free formula with hydrating ingredients and leave it on overnight. If you have sensitive skin, look for eye creams that do not contain fragrances and oils to avoid risks of irritation. 
Advertisement
Sunscreen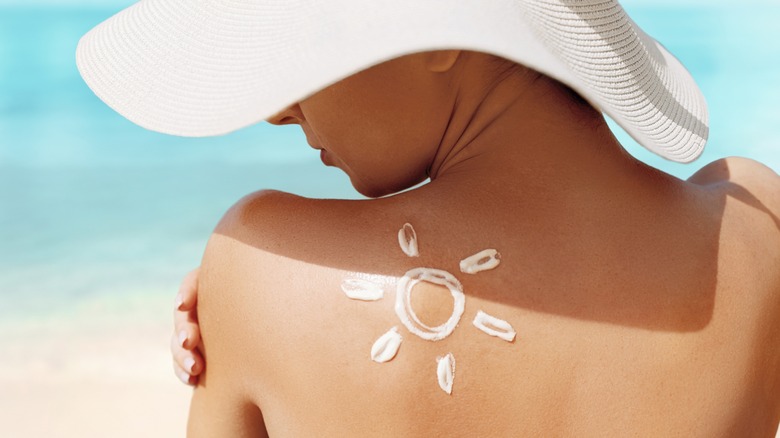 verona studio/Shutterstock
Sunscreen is the backbone of good skin health; the glue that ties all of your efforts together. Without the help of sunscreen, all your expensive serums and creams are as good as ineffective. In our exclusive chat, Dr. Alberto de la Fuente Garcia tells Glam, "SPF helps protect the skin from UV damage which can cause premature aging, sunburns, uneven skin tones, and other conditions." Slathering up with sunscreen religiously before walking out the door can also curtail the risks of cancer.
Advertisement
When it comes time to choose the best sunscreen for your skin, Dr. Garcia says that it is worthwhile to spend more money on a high-quality formula because some lower-priced options may be useless or include harmful components. A high-quality sunscreen should have an SPF of 30 or above and provide protection from UVA, UVB, HEV, and IRA rays. 
Application-wise, see that you use sunscreen every day, even on overcast days and during the winter months. Clouds and rains cannot block the wavelengths of UVA rays, so they can still break through the fog and penetrate your skin. When you're outside, reapply sunscreen every two to three hours, especially between the time period of 10 a.m. and 4 p.m., when UV exposure is at its highest, Dr. Garcia advises.
Advertisement