'London Hair' Is The Effortlessly Tousled Updo That You Need To Try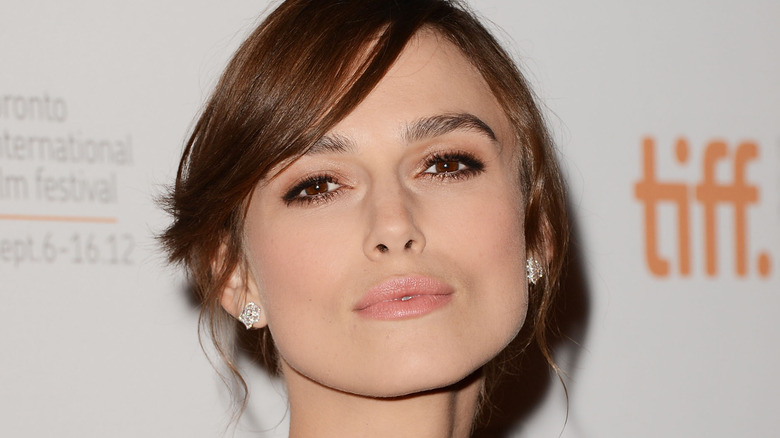 Jason Merritt/Getty Images
The '90s were the height of the supermodel era and the effortlessly chic hairstyles of British beauties such as Kate Moss and Naomi Campbell. The beauty and fashion during that era were not about being perfectly coiffed and put together. Rather, this was a time of messy but chic updos, as if you were too busy and cool to worry about every strand of hair being in place.
The London hair updo is making a big comeback, and celebrities have been sporting this look everywhere, from red carpets to sporting events. It's a perfect way to look summery and fresh without having to sacrifice style. The best part about London hair is that even if you're not skilled at updos, it's easy and simple to recreate. Think tousled hair tied up in a messy bun with strands framing the face. It's best done with day-old hair, but if you've just shampooed and conditioned, let your hair air-dry to get the most out of your texture. With the London hair updo, it's not about perfection — which we think is what makes it perfect.
The London hair updo is never perfectly symmetrical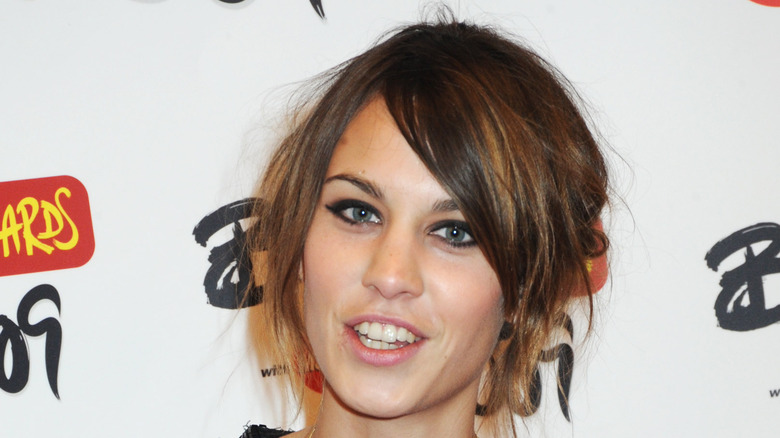 Dave M. Benett/Getty Images
Many of us have a preferred side part, and if you're trying out the London hairdo, flip your hair over to that side. This 'do is all about ease and your hair's natural inclinations. Artfully arrange the strands around your face and pull the rest of your hair into a messy updo. This style works best with layered hair that's longer than shoulder-length. Be sure not to place your updo too high, or it'll look too done.
London hair with bangs look chic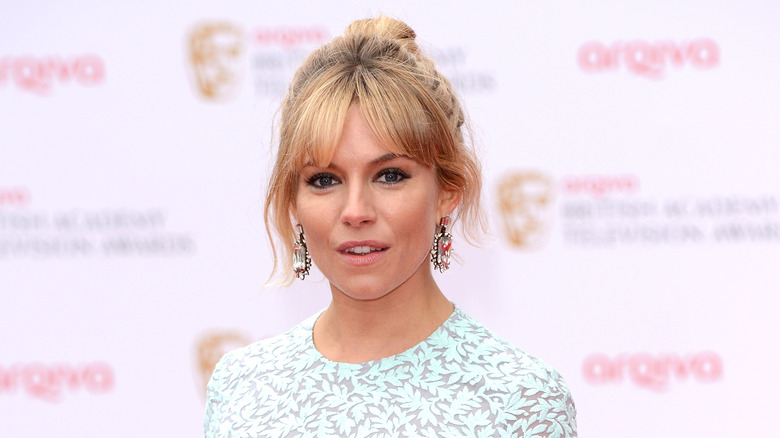 Karwai Tang/Getty Images
If you have bangs, you can rock the London hair trend, too. Remember, this look is all about looking a bit disheveled, so don't worry about your fringe being perfectly in place or stick straight. Create an off-center part like beauty icon Sienna Miller and allow some strands to fall over your ears. After you've pulled your hair up, don't go too crazy with the hairspray. Some flyaways are what complete this look.
If you have fine hair, texturizing spray is your best friend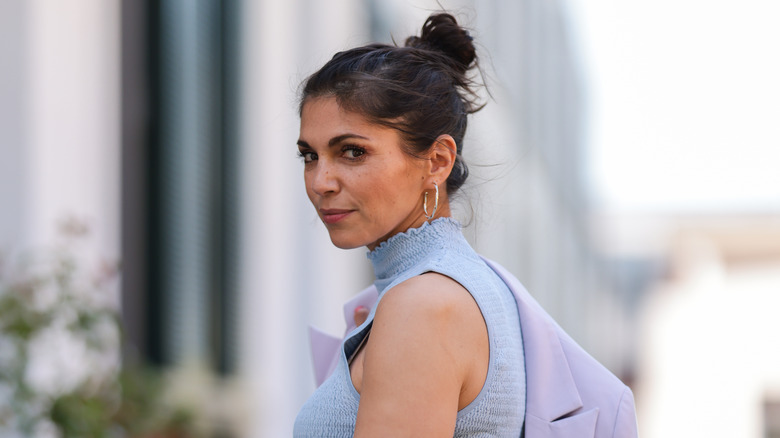 Jeremy Moeller/Getty Images
For those with fine hair, pulling your locks up can sometimes be a nightmare, with strands falling out and your updo loosening throughout the day. Don't be discouraged if you want to rock the London hairstyle. A texturizing or beach spray will do wonders for getting some grip onto your stands. Spray the product on dry hair from roots to ends, and work it in with your fingers. Flip your hair upside down to get some volume, and immediately tie your hair up into a messy bun. Don't worry if flyaways work themselves out. This style is meant to look carefree.
A low messy bun is a great everyday look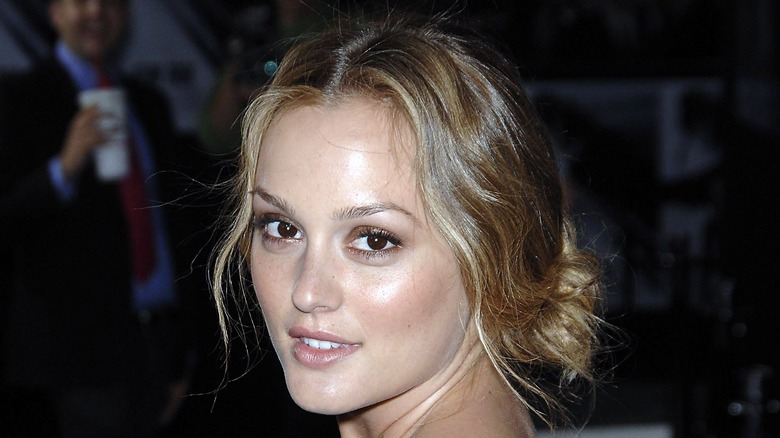 Everett Collection/Shutterstock
We love the classic low bun with a slightly messy twist for a chic daytime look that can take you into happy hour. This hairstyle is best with a slightly off-center part and some loose strands around the face. Prep the hair by creating some waves with a large-barrel curling iron. Tie your hair into a low pony, and create a loop by tucking the hair under. Secure the ends around the base of the pony with bobby pins, and pull some strands out around your face to get that tousled look.
A half-bun also works for the London hairstyle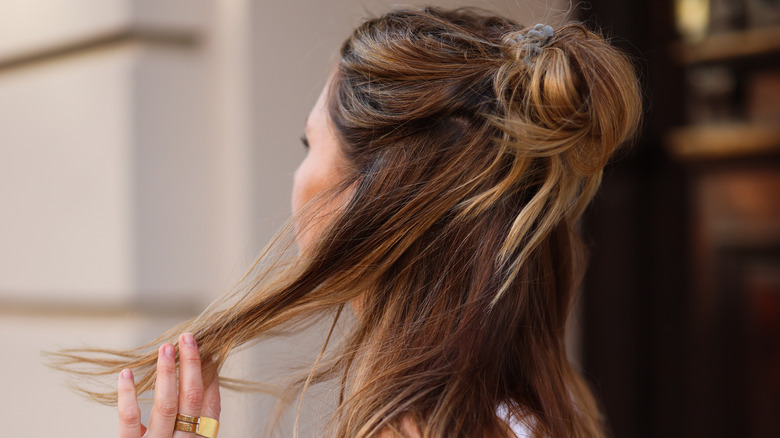 Jeremy Moeller/Getty Images
If your hair is on the shorter side and has a hard time staying up, try a half updo. Gather your hair just below the crown of your head, and tie it with an elastic band. Don't worry about it looking too symmetrical. Working in sections, arrange your hair around the base and secure them with bobby pins that match the color of your hair. You can go in different directions to create the illusion of a bun. It's okay if some of the ends work themselves loose and peek out. That's what makes it London chic.