'Birkin Bangs' Are The Effortless, Retro Style Your Hair Needs This Summer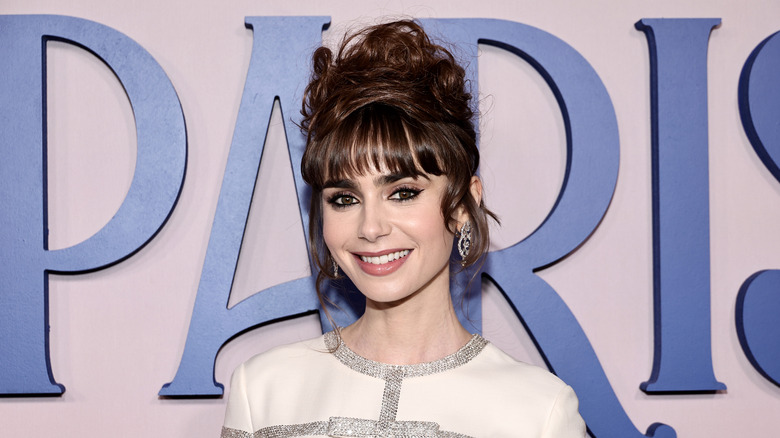 Jamie Mccarthy/Getty Images
Any fan of hair trends knows that few hairstyles and cuts are considered timeless. However, one that seems to never go out of style is bangs. While you may have heard the joke surrounding getting bangs during a life crisis, the truth is they are the chicest way to deal with a tough time.
Like the exclusive Birkin bag, Birkin bangs are inspired by English-French singer and actor Jane Birkin. This iconic and retro hairstyle is one of the most sought-after and simplest cuts one could ask for. Although it involves just getting long bangs that extend to the eyebrows and are textured rather than blunt, Birkin made them famous for the laidback and casualness with which she styled them.
Although Birkin bangs aren't going anywhere anytime soon, updated versions of this cut have begun to pop up as we look for ways to refresh a classic style. Whether you have short or long hair, these bangs can help give you that easy-going French look that was popularized by the actor. 
Easygoing bangs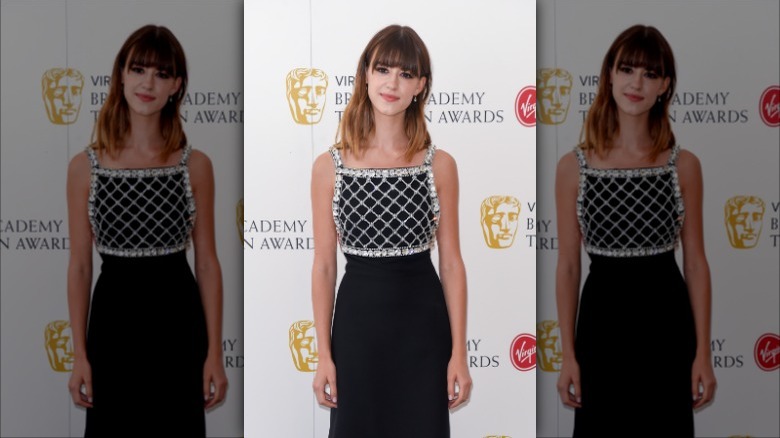 David M. Benett/Getty Images
There are plenty of ways one can style these bangs to help elevate them in a whole new way. However, there's no need to overcomplicate things as they're made to be worn perfectly undone. Wear your hair down and relaxed to emphasize the French cool-girl style. Apply some hair products to keep your strands perfectly undone but refrain from overdoing it. There's no need for excess when you're getting a chic and easygoing style. Simply brush out your hair and bangs and you are set to go.
Full fringe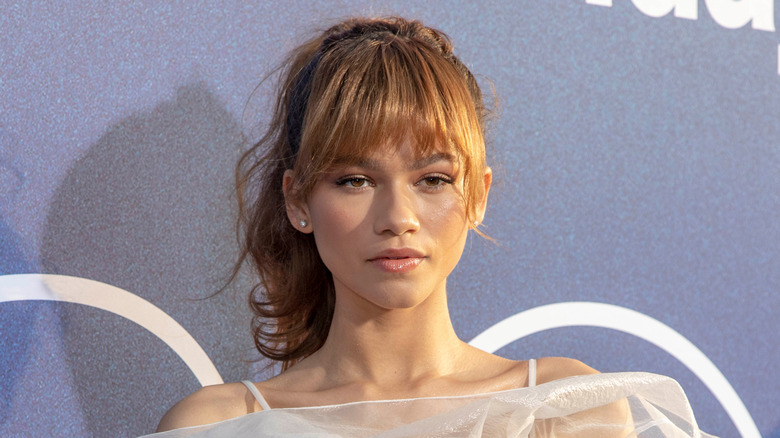 Eugene Powers/Shutterstock
When you get the Birkin bangs, you automatically get various hairstyles at once. While you can go with the easygoing and relaxed look, you can also get dressed up and polished. Brush your bangs and straighten them out for a full fringe look. Instead of a bohemian wispy bangs look, switch it up for a fuller look to create a more sophisticated hairstyle. 
Perfectly tousled bangs
One of the reasons why French girls have dominated the fashion and beauty industries is because they have perfected the art of looking laidback but polished. Their hair is part of the reason why they look as if they are always ready for either an errands-run or a photo shoot. Birkin bangs give you the chance to get the same look by leaving your bangs undone, but with curled hair. Focus your time on the rest of your locks with relaxed beach waves that will give you a polished messy hairstyle.
Updo Birkin bangs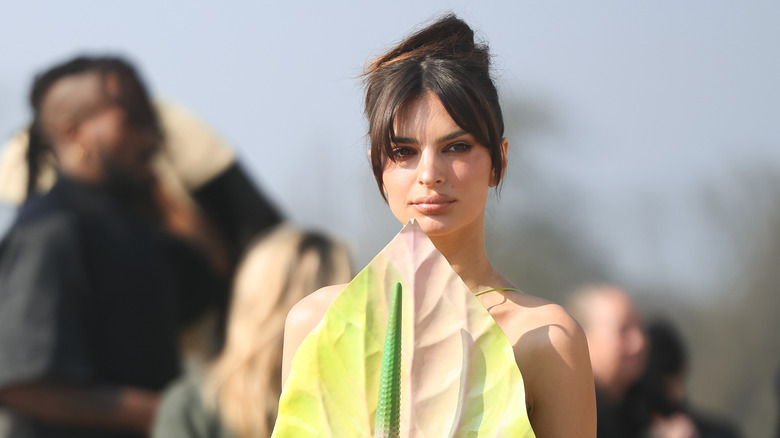 Jacopo Raule/Getty Images
Styling a sleek ballerina bun with full Birkin bangs will give you the most polished and modern variation of this look. You can also opt to wear your bangs to the side, a simple switch that can create an entirely different style. Part and separate your bangs from the middle to create two side bangs that will still give the retro feel with a more updated look.
Wispy Birkin bangs
While standard Birkin bangs are a classic, there's another variation that can give you a similar yet less overwhelming look. Wispy Birkin bangs are cut with more texture to give you a light and airy fringe that you won't have to constantly move and adjust. Go for this variation for a softer, more casual alternative.