Celeb Stylists Break Down Festival Season's Hottest Trends (& The Looks That Will Linger All Summer)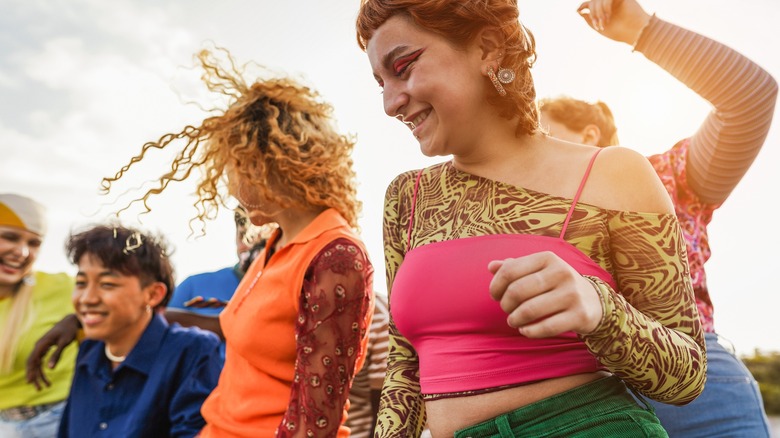 DisobeyArt/Shutterstock
Coachella, one of the world's largest music and art festivals, has come to an end for 2023, and it was quite an opening into this year's festival season. For the past two weeks, the festival has made global headlines for its showcase of world-famous performers such as Blackpink, Willow Smith, and Blink-182. Plus, it gave rise to some of the best Coachella looks we've seen in years.
Advertisement
Coachella is known as an epic fashion fest for good reason. If you were among tens of thousands of attendees jam-packed into the Empire Polo Club in the past few days, you probably had quite a visual feast of trendsetting, warm-weather looks that dominated both the stage and the audience arena. From daring cutouts to sheer body suits, there was no lack of outrageous and fashion-forward looks at Coachella that we know will carry into festival season and make style inspo throughout the summer. 
To help you build a summer wardrobe that beats the heat in style, Glam spoke to celebrity stylists and sisters Chloe and Chenelle Delgadillo, who have dressed some of the biggest names in Hollywood, including Olivia Rodrigo, SZA, Rosalia, and Addison Rae, to name a few. Here's what these vogue veterans have to say about this year's hottest festival-inspired trends. 
Advertisement
A lowdown on 2023's hottest festival trends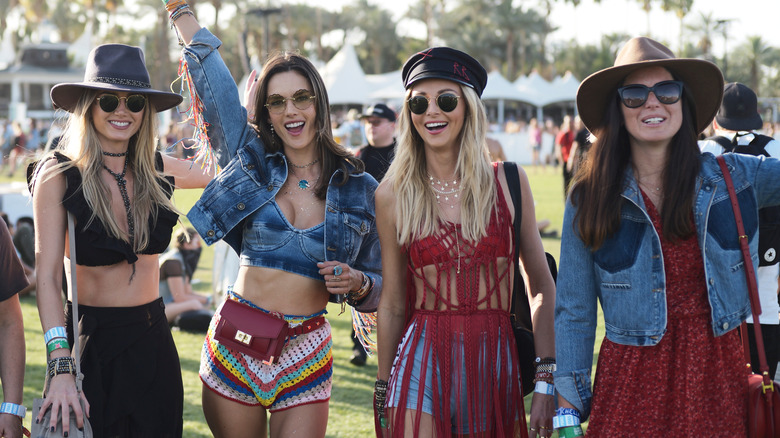 Tim Remer/Shutterstock
According to Chloe and Chenelle Delgadillo in partnership with Olay Body's Nourishing Body Wash and Lotion, this year's festival season is seeing a lot of "comfortable but cool" well-fitting outfits that make people feel cool and confident in their own skin. 
Advertisement
This festival season, the Y2K aesthetic is also having a moment, as seen in the glittering low-rise pants sported by singer Kali Uchis and the denim micro-miniskirt worn by rapper Flo Milli. "Merging it with 2010s indie sleaze aesthetics will just add movement that's especially fun when you're dancing around and having fun or running to catch your favorite artist's set," Chloe and Chenelle exclusively tell Glam. Minimalistic, toned-down outfits with an emphasis on fit and quality are also the next big thing in festival-inspired fashion this year. 
The one trend that Delgadillo believes will outlast the festival season is short shorts; "The shorter the shorts, the better," they say. They are perpetually welcomed at festivals and will "take us into the summer and beyond." Moto leather jackets — one of Kylie Jenner's cool-girl looks at Coachella — will be sticking around as well. Makeup-wise, it looks like a little joy-sparkling glitter on the face, as well as glowy skin, will continue ruling summer 2023 even after festival season is over.
Advertisement
How to approach festival season 2023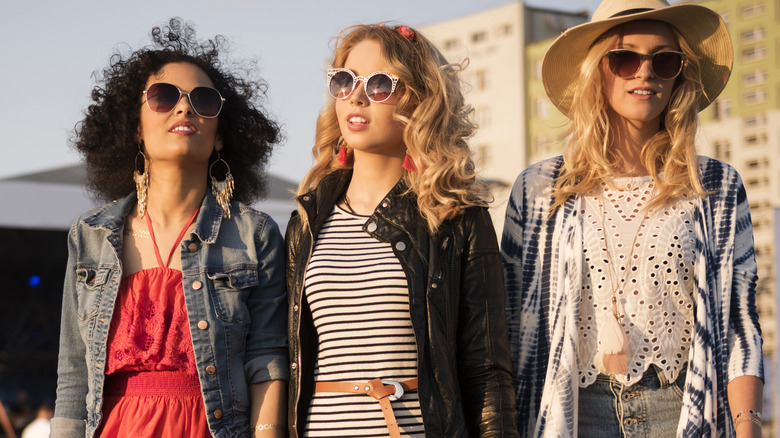 Gpointstudio/Getty Images
When dressing for festival season, Chloe and Chenelle Delgadillo believe that "low-key with a glimpse of a cool factor" is the way to go. For instance, a pair of comfy pants, a statement jacket, and a pair of boots are some trusted items that help you project a cool-girl image of yourself to those around you and make you feel confident and comfortable in any setting. "Our clients all have different approaches to their festival looks but they definitely want to maintain their personal style while staying comfortable during the day," Chloe and Chenelle exclusively tell Glam.
Advertisement
According to Delgadillo, a standout accessory that has been all the rage with her A-list roster clients this year is chunky belts circa the early aughts. In the late '90s and early 2000s, stylish chunky belts were everywhere from the streets to the red carpet. You can team a flashy chain belt with low-rise jeans to channel Britney Spears or wear a sparkling oversized belt haphazardly over a printed jumpsuit like Jennifer Lopez did at the Vogue Fashion Awards in 2000. This era-defining accessory is making a comeback and is totally worth the investment.
Regardless of your sense of style, festivals are the quintessential destination for lovers of fashion and fun. Being surrounded by accomplished artists and like-minded people is the perfect venue for sporting your most original gear and soaking up all the attention.
Advertisement