Should You Run A Background Check Before Going On A First Date?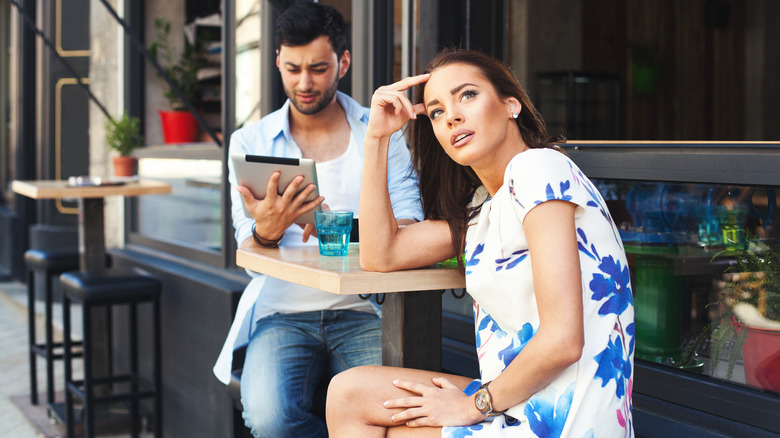 Djiledesign/Getty Images
Did you know that famed "Cheers" actor Woody Harrelson's father was a contract killer? The Guardian reports that Harrelson's father spent many years in and out of jail for armed robbery, murder, and assassination, before dying in prison in 2007. That's not all: the outlet reports his father may have had an affair with Matthew McConaughey's mother, potentially making the "True Detective" co-stars half-brothers. The "Dallas Buyers Club" Oscar winner confirmed the suspicion when speaking with Kelly Ripa on her "Let's Talk Off Camera" podcast, saying that his mother told both men that she "knew" Harrelson's father, suggesting an affair. Harrelson told the same story on "The Late Show with Stephen Colbert." 
Advertisement
Now, imagine if McConaughey's mother ran a background check on Harrelson's father before getting busy. We suspect she probably wouldn't have chosen to have an affair with a convicted murderer. Why? Legendary author Margaret Atwood once said it best: "Men are afraid that women will laugh at them. Women are afraid that men will kill them."
The same is especially true for online dating. 10% of women under 50 who have used dating apps report they have received violent threats from men, per Cosmopolitan. Futhermore, a 2013 study by Pew Research Center found that 29% of online daters scour the net for intel on their dates beforehand. Should we be running background checks on our potential dates? It's actually not that uncommon, and might be 2023's hottest dating trend.
Advertisement
Dating apps now offer background check features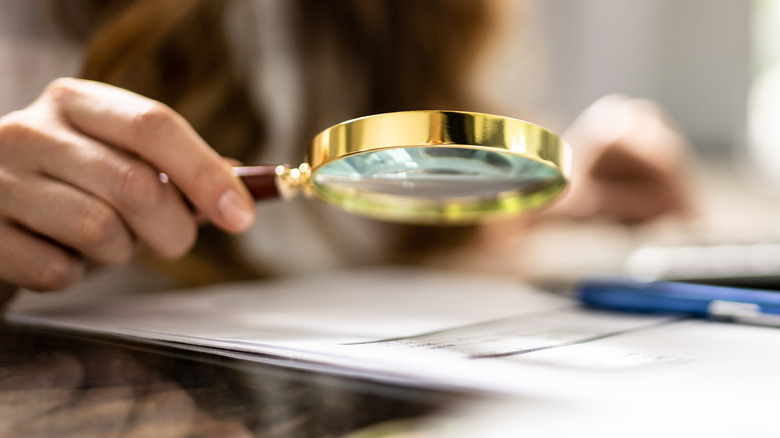 Andreypopov/Getty Images
These days, online dating may feel like dodging bullets rather than a romantic adventure. We all know about catfishing (thanks Nev), but there's also benching (per Metro), bread-crumbing (per Today), and the latest dating trend, mid-muting. Thus, many exhausted and fed-up daters are pushing background checks. The New York Post reports that one in five online daters run background checks, and the dating apps are starting to listen. In 2021, Tinder actually added a background check feature to its user interface, per the outlet. Cosmo reports that other apps like Stir, Match, and Plenty of Fish followed suit, employing the background check service Garbo. For $2.50 a search, romantic hopefuls can search their date and find reports related to "​​arrests, convictions, and sex offender registry records."
Advertisement
If that wasn't enough, now national background checks are becoming much easier to access. Armed with just a name, independent sites like Instant Checkmate or BeenVerified can find any information pertaining to arrests, convictions, court records, sex offenses and warrants. The Observer also reported on the app Stud or Dud, which is not a background check per se, but will aggregate information available online (like public criminal and court records).
If you don't want to pay, sometimes Google and social media is all you need. In fact, a Thriving Center of Psychology survey found that 51% of women creeped on their date online using those tools. Why? 35% of the survey's participants revealed they feel unsafe on dating apps. 
Advertisement
Women have created our own whisper networks to look out for each other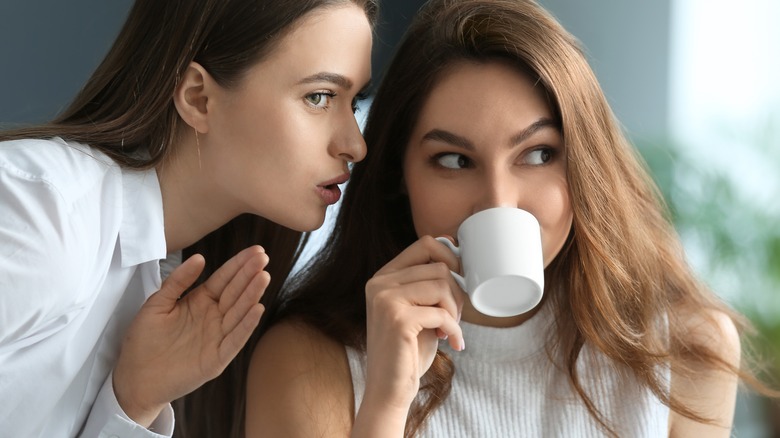 Pixel-Shot/Shutterstock
Thriving Center of Psychology conducted a survey of 1,000 singles, and found that 51% of women creeped on their date online, while 29% of all respondents spent more than 20 minutes Googling their date before an IRL hang. What's more, 49% believe internet-stalking your date is "socially acceptable." What if it was not just socially acceptable, but also a social responsibility? Some women have taken that approach and created their own whisper networks to warn and advise their fellow women of dangerous, problematic, and must-avoid men.
Advertisement
Facebook is home to several invite-only neighborhood groups called "Are We Dating the Same Guy?" per Mashable, with major cities like New York, Toronto, Paris, Vancouver, Dubai, and Brisbane boasting their own groups. In them, women post photos of their online match, and ask if anyone has any tea to spill on her potential date (and more importantly, if there are any red flags). The outlet reported that one woman found out her husband was dating three other women. It's important to note that this is the type of information that wouldn't show up in a background check, so it's great to know that any gaps in the system can be filled by women's solidarity.