Tips For Ensuring Your Style Evolves With You Through All Your Life Stages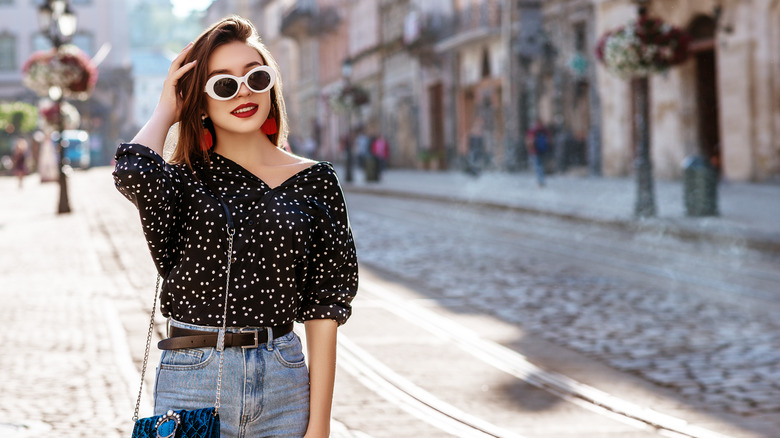 Victoria Chudinova/Shutterstock
We've all been in a style rut at one point or another when our go-to outfits just no longer seem to embody our identity or lifestyle. Moving to a new city, becoming a parent, starting a new job — big life changes like these often call for a reassessment of personal style. Maybe the chic, urban look you once relied on just doesn't really portray who you are now that your life revolves around playdates or perhaps a new passion, like exploring the great outdoors.
Advertisement
It's natural for your personal style to change and evolve as you do, even if you've held on tight to a couple of accessories and staples over the years that are just completely true to your core being. But realizing that your style needs an upgrade can feel super overwhelming, whether it's due to a big life event, your body changing, or a new role. Here are some tips for ensuring your style evolves with you through all of your life's stages.
Clean out your closet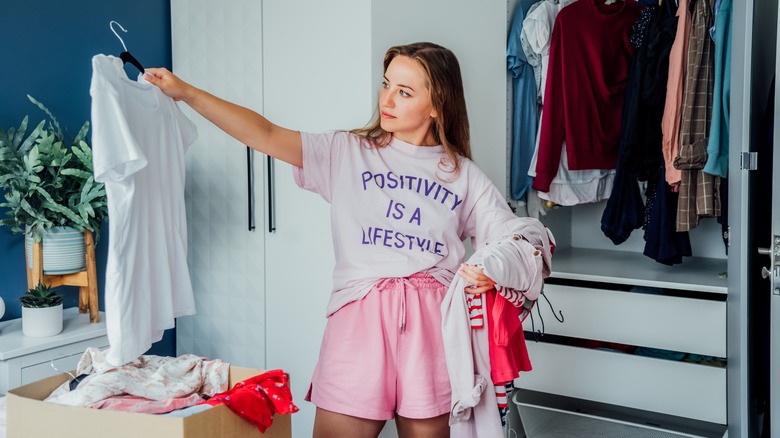 Okrasiuk/Shutterstock
The first step is likely the most obvious — and the least fun — but it'll be worth it. Doing a thorough sweep-through of all the clothing you own and making a donation pile will make you and your dresser or closet feel loads lighter. The general rule of thumb is if you haven't worn it in the past year, it's time to pass it on. You may also find pieces in your closet you had forgotten about and now see in a new light.
Advertisement
Keep the vision of your new future self in your mind as you sort through your older pieces and bravely let go of the pants that no longer fit right or the hoodie that has seen better days. Quality over quantity is the name of the game for this mission to declutter and organize your closet, and while you don't have to go full-on capsule wardrobe, minimizing your choices so that you would feel great putting on anything you own is really the vibe to be going for.
Gather inspiration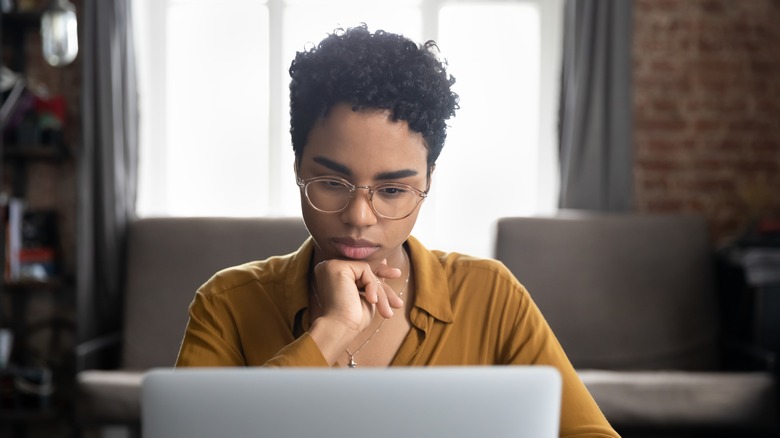 fizkes/Shutterstock
Once you've done a deep cleaning of your closet, it's time to get a little bit more specific about your new aesthetic and style. Pinterest is naturally a strong place to start. While you may be certain that you want to start wearing Doc Martens or a belt bag, try searching for more overarching aesthetics at first to get a full picture of the energy you want to embody. Maybe you know that you've outgrown your cottagecore vibe and you're transitioning into more of a cozy Pacific Northwest aesthetic. Create a Pinterest board with all the looks under that search that you love.
Advertisement
Take the time to really narrow down what you're a fan of and what you could easily do without — keeping in mind self-expression and practicality. Chances are high that you've outgrown some of your favorite brands, so try exploring a few places online you haven't shopped before. Peruse social media to see what others in your stage of life are donning and see if you can find some inspiration there.
Plan an intentional shopping trip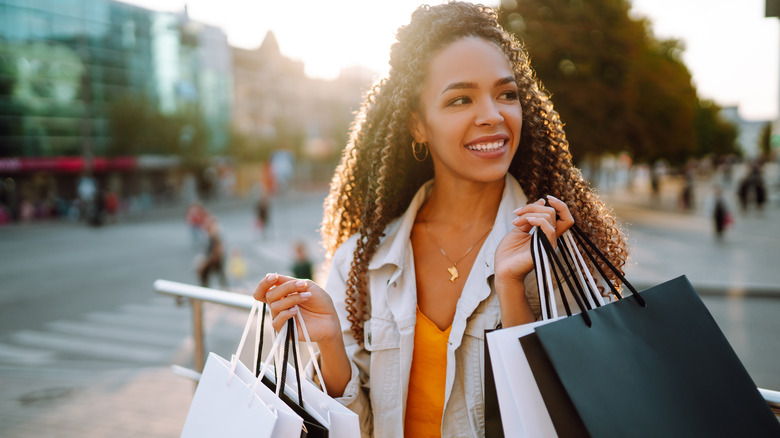 maxbelchenko/Shutterstock
This may or may not be the fun part for you depending on how you feel about dressing rooms, but it's time to prepare for an intentional day of shopping. Start by mapping out your musts, like a certain style of jeans, boots you'd wear daily, or some versatile tops. You can always leave room to be inspired by what you stumble upon, but be sure to stay focused on your plan so you don't walk away with a bunch of unorganized outfit ideas.
Advertisement
It's key to plan this intentional shopping trip when you have time to truly be at leisure. Squeezing it in on your lunch break won't yield the results you're really after. You want to be able to go slow, take your time in the fitting room, and check off every item on your list. If you opt to shop online instead, treat the experience in a similar way. Take your time, manage your to-get list, and explore all the options.
Upgrade your style gradually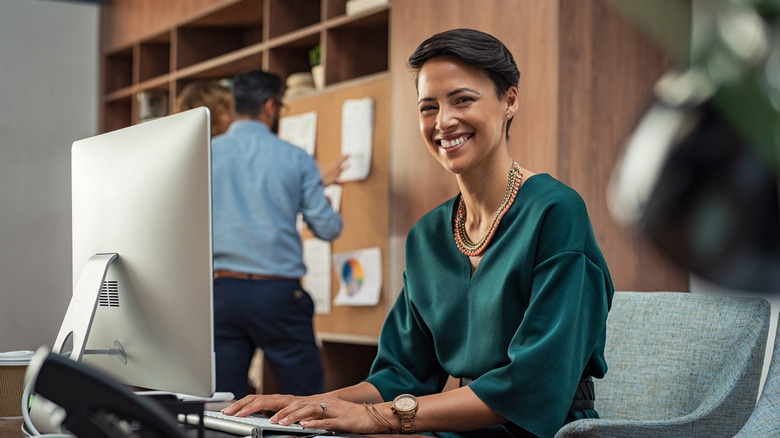 Ridofranz/Getty Images
If you're super eager to give yourself a style makeover, harness that energy to create your new vibe — and also pace yourself. Sometimes, if we dive in with both feet and completely redo our whole aesthetic, we can end up feeling too out of alignment with ourselves. You may feel self-conscious or uncertain if your new look is so drastic that your friends and co-workers are stunned. Try slowly integrating your new pieces and becoming this new self with ease. Adding a new element each week is a smart road to take — like a new cut of jeans at first, and then gradually add small, but impactful changes from there.
Advertisement
You may find that your haircut and makeup look is due for an update also as you breathe new life into your wardrobe. Again, take it slow and integrate one upgrade at a time and make sure to live in it for a bit before adding another new element.