The 2023 Glam Beauty Awards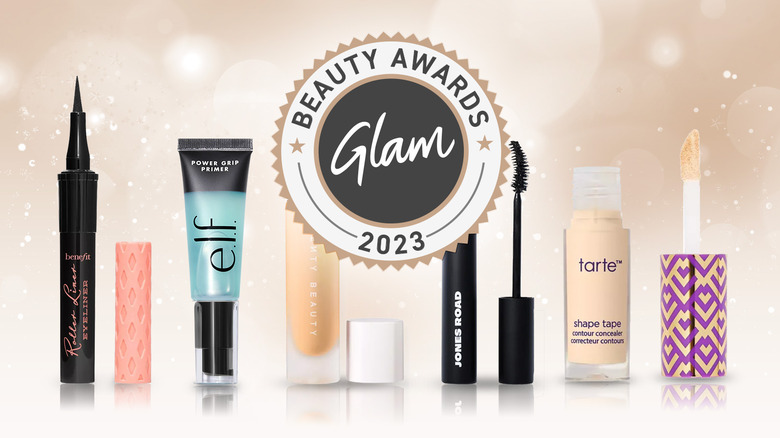 Glam
The 2023 Glam Beauty Awards are here! Whether you're new to the world of beauty or a seasoned pro looking for top-performing products to add to your beauty arsenal, this roundup of beauty products represents the best of the best.
Methodology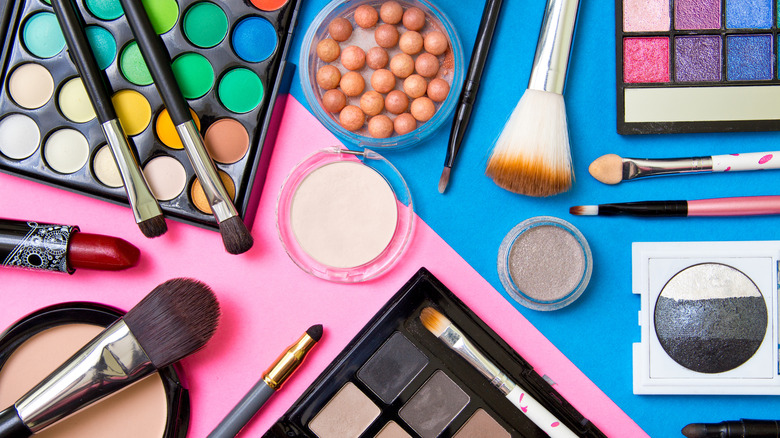 Marina Vol/Getty Images
Every year, the Glam Beauty Awards represent our picks for the absolute best of the best in the worlds of makeup and nails. We narrow our categories by focusing not only on what's trending, but also on the most trustworthy and reliable products on the market — that also give you the most bang for your buck.
Starting with a master list of over 100 products, our expert editorial team breaks them down into 10 categories, evaluating each product on quality, value, performance, and more. Additionally, because we believe beauty should be accessible to all, we ensure that the individual price for each product considered is no more than $40 (at the time of our review).
Each category gets a designated overall favorite, but also a detailed breakdown of the other products considered, so you can venture into your next Sephora spree with the best possible information for your own needs and preferences.
Best budget buy
High quality makeup doesn't need to break the bank, and there's no better proof of this than e.l.f. Cosmetics Power Grip Primer. This budget primer packs quite a punch and has been compared to the pricier Milk Makeup Hydro Grip Primer. If you've never used primer before, this affordable product is a good way to dive in — just be prepared for it to find a permanent place in your makeup bag.
Read more about e.l.f. Cosmetics Power Grip Primer and other standouts in this category here.
Best concealer
The Tarte Shape Tape concealer is our pick for 2023. A favorite of makeup aficionados since 2016, this waterproof concealer provides a lot of bang for your buck. This product was a clear standout not only for its ability to cover everything from breakouts to dark under eye circles but also for its staying power; the Tarte Shape Tape concealer boasts at least 12 hours without creasing, caking, or settling.
Read more about Tarte Shape Tape concealer and other standouts in this category here.
Best mascara
Jones Road, founded by makeup artist Bobbi Brown in 2020, delivers on its promise of high-quality makeup made with clean ingredients. Jones Road The Mascara comes in a stylish package and continues to impress when applied. This mascara will give you stunningly long lashes that last for hours, making it our choice for our favorite mascara in 2023.
Read more about Jones Road The Mascara and other standouts in this category here.
Best powder
Our 2023 Glam Beauty Award for best powder goes to a true classic: Coty's Airspun Loose Face Powder. This affordable beauty staple has been around since 1935, and its staying power extends to your face, keeping your makeup products in place all day. It can also be used on bare skin for simple and effective oil control.
Read more about Airspun Loose Powder and other standouts in this category here.