The Concealer & Contour Hack That Ensures Any Foundation Is Your Perfect Match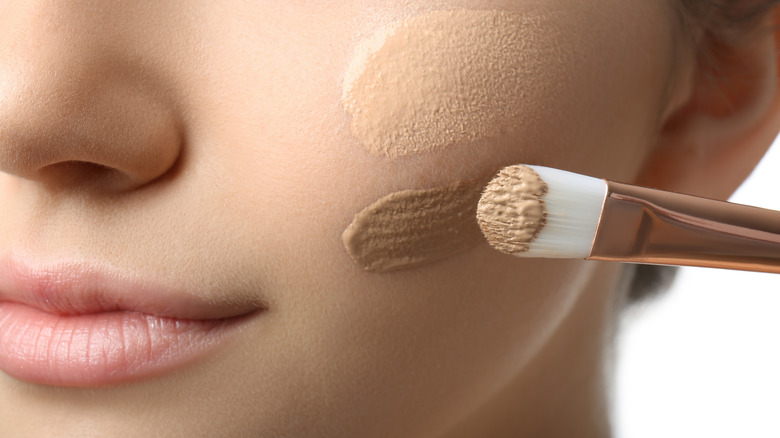 New Africa/Shutterstock
Finding the perfect foundation match almost feels like an art sometimes. Beauty brands have made great strides when it comes to offering more inclusive foundation shade ranges, but that does not make it any easier to choose from always. Too often, we will go to a popular beauty retailer, get color matched by an associate, and leave feeling excited about the newest addition to our vanity. That excitement is often cut short, though, because the shade we picked is either too light or too dark. And of course, we don't notice it until after we've already left the store.
Advertisement
Choosing the wrong shade is likely one foundation mistake that we have all made at some point, but thankfully, there is a simple solution to this common problem. Across TikTok, people are sharing easy ways that they have corrected foundation that is too light or too dark. One particular user on behalf of @GlamourUK showed off an easy way to correct mismatched foundation in just a matter of seconds.
How to fix foundation that is too light or too dark
With more foundation shades available on store shelves these days, it is easier than ever to make the wrong choice. If you choose a too-light foundation for you, don't worry. You may not need to run out to get a refund right away. Instead, try this first: Apply your foundation and then proceed to contour your face as you normally would. (Focus on the forehead, cheekbones, and along the jawline for the best effect.) Once that is blended out, the result should appear closer to your skin tone. Use the darkest contour shade in your makeup drawer.
Advertisement
When your foundation is too dark, you will want to follow the same concept needed to fix a foundation that is too light, except you are going to pick up concealer instead of a contour stick. Using the lightest concealer you own, dab it on your nose, cupid's bow, and under the eyes as if you were highlighting your face.
Why the foundation hack works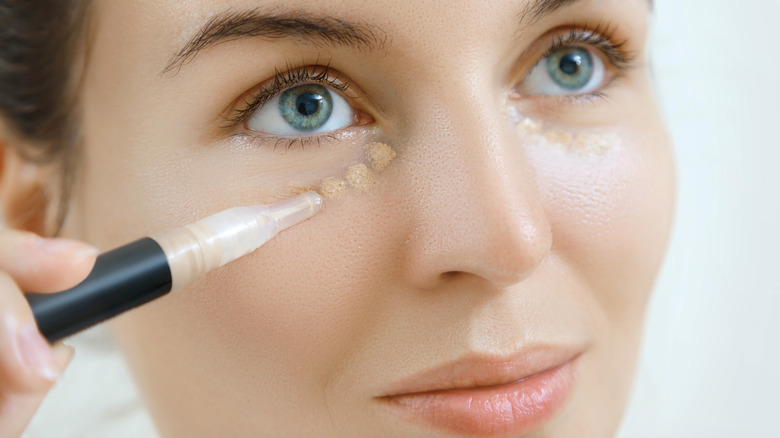 Privetik/Getty Images
Wondering why this hack is so effective and virtually foolproof? Essentially, it is because you are using your foundation as a highlighter or contour shade, so when concealer or contour stick comes into the picture and is well-blended, it instantly creates a more balanced look.
Advertisement
If only a slight adjustment is needed, there is another quick way to fix mismatched foundation. Instead of using foundation as a highlight or contour, add drops of the concealer to your foundation to lighten or darken the shade. The easiest way to do this is to add a drop of foundation directly to your hand and mix in the concealer slowly until you reach the perfect shade match. That way, if you are not into the highlighted or contoured look (or if you are just in a time crunch), you can still get the look of perfectly matched foundation!