Your First House In Astrology Tells The Story Of Who You Are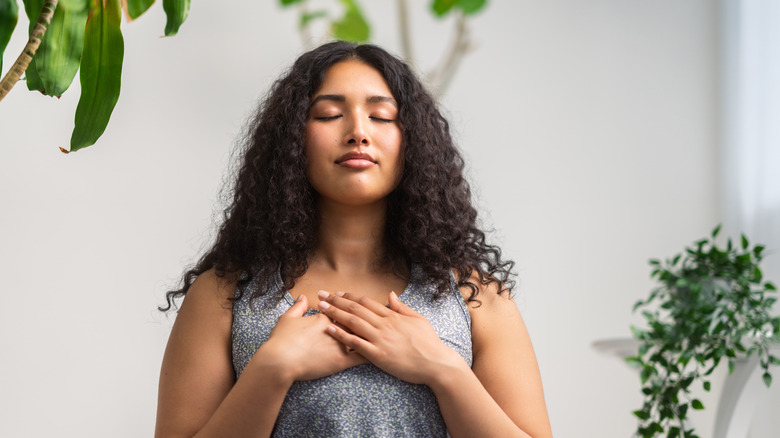 Recep-bg/Getty Images
If you're into astrology, you know that a person's birth chart gives us a cosmic insight into the why behind their desires, behaviors, goals, and lessons. Most people are aware of the archetypes surrounding their sun sign, but there's a lot more to your chart, which serves as a thumbprint of the sky at the moment you were born. Your chart maps out where all the celestial bodies were in relation to where you were on Earth, which in turn determines which houses and signs they fall into and the angles or aspects they make with each other.
Advertisement
When it comes to further decoding these other parts of your chart, you may be wondering what houses are and why they are a crucial component in understanding the depths of who we are and what we are here to do. The first house is especially important in that regard because it represents the self and one's awakening to their unique human potential. The first house is also home to your rising sign or ascendant, which is the sign that was rising on the Eastern horizon at the exact moment you made your entrance into the world and tells us all about what we will embody in this lifetime. Similarly, the first house influences our identity, physical appearance, ego, and overall essence. Here's a closer look at how the first house tells your personal story.
Advertisement
Planets in the first house have a strong influence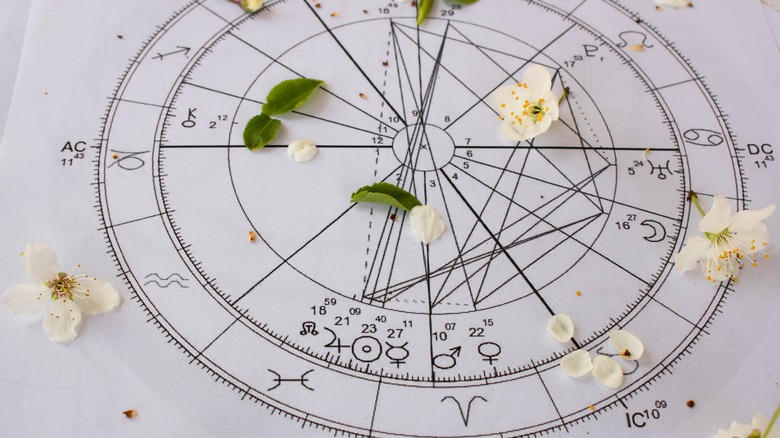 Bada1/Shutterstock
If you've ever taken a glance at your birth chart, it likely looks like another language — and it sort of is. But you'll notice that while the first house contains the sign of your ascendant, it may also be host to a few planets. If that's the case, then these planets are most likely prominent in your personality. For instance, if you have Mercury — the planet of communication and expression — in your first house, you are probably known to chat a lot, and you may be a verbal processor when learning new information.
Advertisement
Your first house may also predict a lot of your physical attributes. Some astrologers can even accurately guess your rising sign simply by looking at you, which is beyond impressive, in our opinion. If you have your first house set in the sign of Leo, for example, chances are, one of your defining physical features is your hair. Those with a Leo rising tend to have thick, luscious, flowing hair and receive comments on it wherever they go. But even if you feel that you don't fit the archetypal physical description of the sign ruling your first house, it's still worth examining for all the other attributes that your rising sign brings to your life.
The ascendant represents who you will become in this life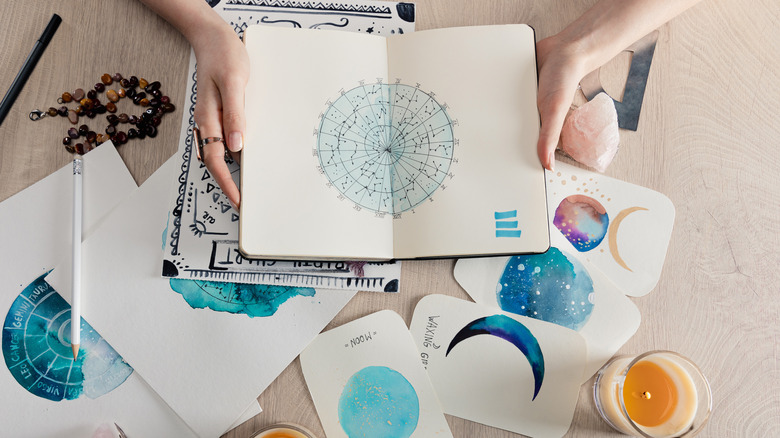 LightField Studios/Shutterstock
The sign that your first house aligns with — aka your ascendant or rising sign — can reveal a lot about how you are perceived and who you will grow to embody during this incarnation of life. So again, if you are a Leo rising, you will likely find yourself shining in the spotlight and people will be drawn toward your warm, magnetic energy, whereas if you have a Capricorn rising sign, people might see you as incredibly practical, hardworking, and reliable.
Advertisement
Your first house and rising sign will also determine how you might defend or protect yourself during difficult moments with the outside world, as the first house also rules the ways in which you lead, so get to know this sign as well as you might already know your sun sign. Researching the qualities of your rising sign and what it really means can help you navigate your identity and mission in life. If you reach a point where you're feeling lost or maybe like you're undergoing a rebirth, turn to your first house and rising sign for guidance on where to go next and how to go about it. When you understand the archetypes of your ascendant, you might find yourself feeling a more encompassing sense of sturdiness and direction.
Advertisement